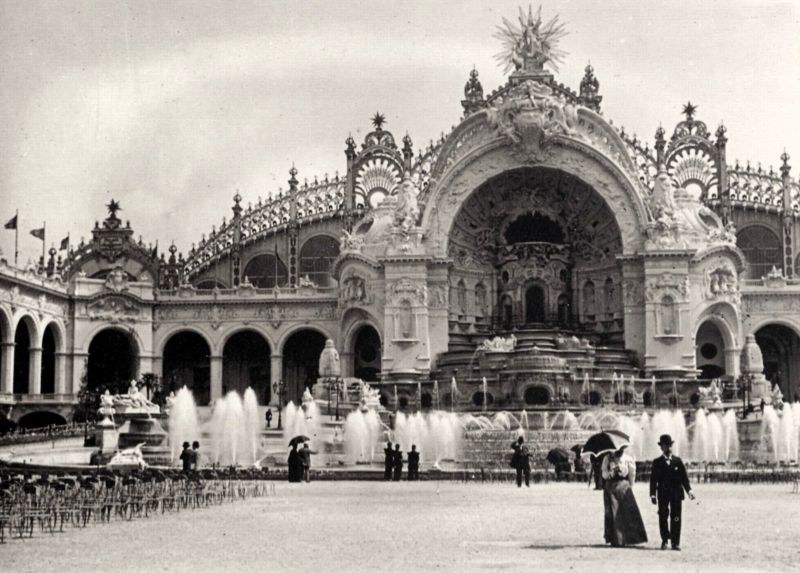 It looks like Emile Zola knew how to hold in his hands, not only a pen but also a camera. Also, we hope that all Oldpics visitors know that Emile Zola was a genius writer. Now, let's take a look at his vintage photos of Paris and decide if he was a tolerable photographer.
Emile Zola took most of these photographs in Paris at the turn of the 19th and 20th centuries. He tried himself as a cameraman shortly after the 1899 World Exhibition was over. The one that brought the Eiffel Tower to Paris.
And yes, we know that Emile Zola, together with Alexandre Dumas, Guy de Maupassant, and other respected artists, signed a letter against its construction. He called on the Parisians "in the name of taste, in the name of French art, which is in danger, to protest against the construction in the heart of our capital the useless and ugly Eiffel Tower." Nevertheless, the tower constantly appears in his photographs. Apparently, we have before us a classic case of "endure – amour."
Emile Zola was in love with Paris
After returning home from exile in England, Zola again fell in love with Paris in all its manifestations. We remind you that he was in exile to avoid arrest after his scandalous letter "J'accuse …!" So Emile Zola focused his lens on random passers-by, his young wife, and two daughters, after all, on himself.
Emile Zola didn't practice the pictorial photography genre as Leonard Misonne. He neither published his photos in the magazine of Alfred Stieglitz, who was constantly looking for the new photo talents during that historical period. Nonetheless, take a look at the selection of 25 excellent shots.