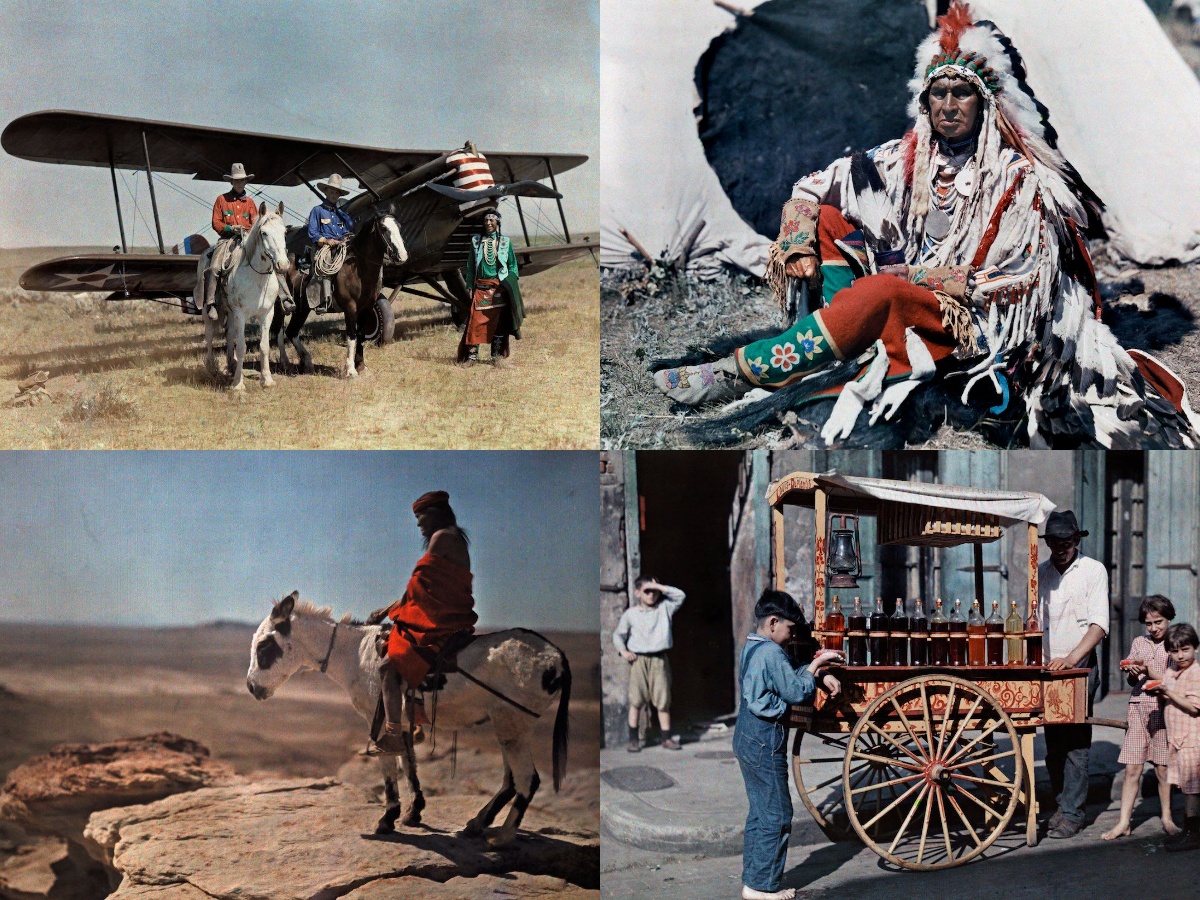 The special value of these 1920s pictures is that they are real color shots, not colorized. The photographers of the National Geographic Society used the autochrome process to obtain America's color photographs at the beginning of the 20th century. The color multilayer photographic film "Kodachrome" appeared a bit later, in 1935. This invention vastly expanded the possibilities of color printing. 
Nonetheless, the Society accumulated a collection of autochrome color pictures from the 1910s and 1920s with around 12,000 images.
In July 1914, National Geographic magazine published its first color photographs. They showcased the power of autochrome and changed the style of the magazine cover.
Pictures from all over America of the 1920s
Another value of this set is its wide geography. Oldpics used to publish some bright 1920s (as well as other periods' photographs) pictures of the large cities, like New York, which attracted many outstanding photographers. This photo set is different. There're plenty of countryside photographs which are relatively rare finds. But those NYC-photography lovers shouldn't worry either. Some special color shots of the Greatest city in the world are in this publication too.
This series covers different aspects of American life, culture, and magnificent landscapes. These 1920s pictures look closer to the 19th-century landscape photography of Carleton Watkins and American settler's Solomon Butcher series. Again, these are color ones, and thus they keep some exceptional details of the early 20th-century lifestyle.