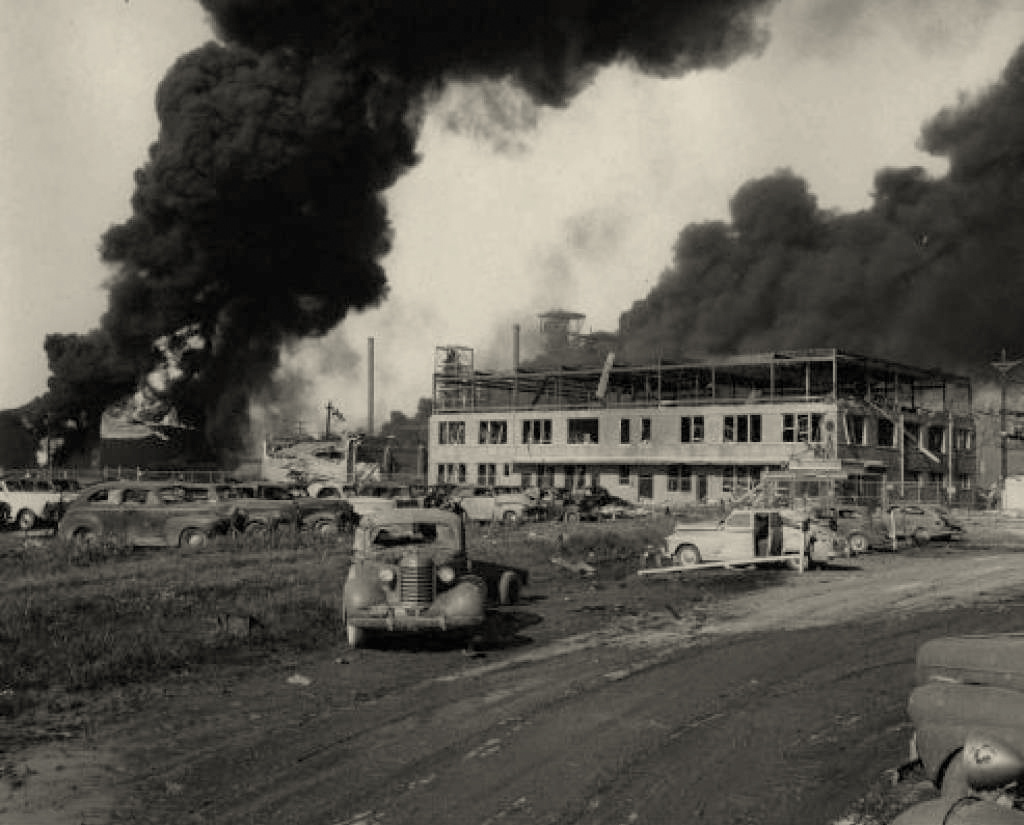 The Texas City explosion shocked the world 73 years before the cataclysm in Beirut. Both accidents are actually very similar.
Read more: 100 most important pictures in history
The chronology of the Texas City explosion
It all began with the cargo ship Grandcamp, which was loading in the port of Texas City. The port workers were loading the ship with the usual goods – ammonium nitrate, a total weight of 2,300 tons for five days. (For comparison: Beirut exploded almost the same amount in 2020, 2,750 tons, but Texas had something extra)
Even the experienced crew leaders of the Texas port were not aware that ammonium nitrate is far from a safe substance. Hence the trivial negligence, which led to dire consequences.
Workers discovered the fire on April 16, 1947, at 8 am. The incident attracted more than half of the city's firefighters, as well as reporters. Nobody felt much of a danger. Even worse, the captain at first did not attempt to handle fire with water. He didn't want to spoil the valuable cargo. This decision killed them all.
The aftermath of the explosion
At 9 hours and 12 minutes – the exact time of the
Texas City explosion. Eyewitnesses say that the "Grandcamp" and everyone who was nearby was blown away. The shock wave demolished buildings, cars, oil rigs, and ships on its way. 
There was no hope to undertake anything at this moment. Hell broke loose. And that was just the beginning. Immediately, numerous oil refineries burst into flames, covering the city with black smoke and flames. Almost the entire city burned fetidly until late at night. And when everything seemed to calm down, two more ships, the Highflyer and the Wilson Keene exploded. There was sulfur on board and the same ammonium nitrate. It took three days to fight countless deadly fires.
Who's guilty?
The cause of the Texas City explosion was quite trivial. It turned out that the blatant illiteracy of the personnel and management led to the fact that the workers smoked while loading ammonium nitrate. Finally, the dangerous explosives were packed in banal paper bags instead of fireproof boxes.
The thrown cigarette butt sent 1,500 people to heaven. More than a third of those died during the first Texas City explosion. The city was destroyed, as well as the port. America never saw such a disaster. Texas City looked like Hiroshima after the atomic explosion.
There is also a newsreel of a Texas City explosion.
<iframe width="620″ height="349″ src="https://www.youtube.com/embed/O-d6cqhCJNE" frameborder="0″ allow="accelerometer; autoplay; clipboard-write; encrypted-media; gyroscope; picture-in-picture" allowfullscreen></iframe>