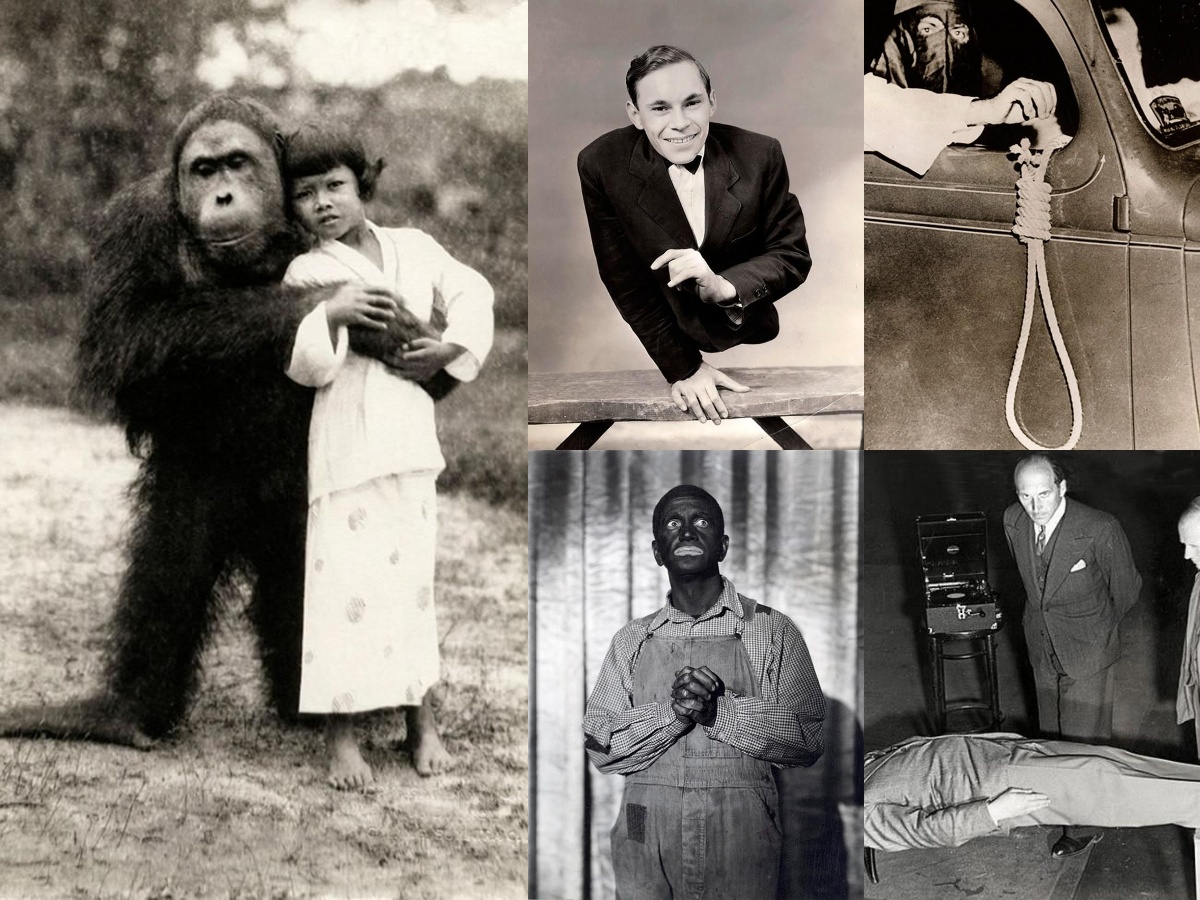 Old bizarre photos publication is always a special thing for an Oldpics editor. It's not that easy to select and categorize properly noteworthy pictures. How should you arrange for them? By photographer's name, subject, time frame, location, and so on. But sometimes unexpected help comes! Like Rob Moorees, who archived the notable and bizarre photos for decades. His selection criteria seem to be 'the stranger, the better.'
His bizarre photos selection features both a photo of Hitler in Tyrolean shorts, a dinner for soldiers with crippled faces, and a married American nine-year-old girl with her twenty-two-year-old guy. 
Most of these bizarre photos are documentary, but they grab the attention of the casual viewer.
Unforgettable archive photos
Rob Moorees describes the origin of his collection as follows. He was called to digitize the large Dutch archive "Spaarnestad" located on the outskirts of Amsterdam. As he was finding more and more amazing and bizarre photos in the archive, Rob as permission to separate them from the rest. As a result, the researcher saved up an impressive amount of unusual photos on his laptop and began to publish them on the Internet and specialized magazines.
Rob even organized few exhibitions and printed a photo album titled "Life is a strange thing." Moorees emphasizes that he deliberately did not categorize his bizarre photos according to any criteria. He wants each of the photographs in his archive to be not just part of a series or a thematic collection, but to have an inherent personality and self-worth in the photo. This effect is enhanced because most of the photographs in the archive belong to unknown photographers. Muris compares this situation with the works of the great artists of the past. We don't remember anything about them but their paintings, their masterpieces, their vision of the world…
Here are some more bizarre diving suits from the past: It`s not a robot, it was a diving suit in 1911