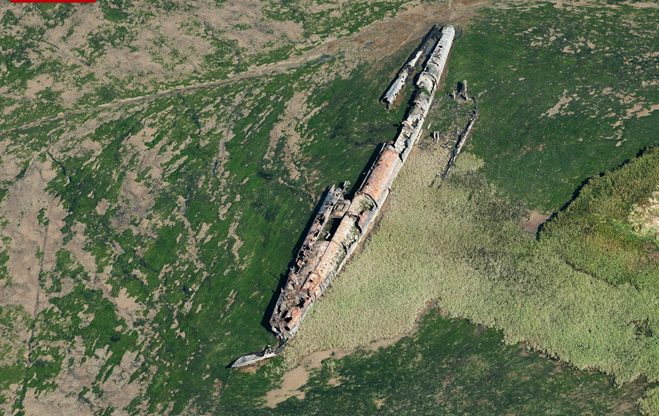 This decrepit german WWI submarine appeared on the surface 92 years after the last dive. We guess that if this U-boat UB122 were looking for a new job, its resume would have been extremely short. It left the shipyard of the Bremen in February 1918. And its career was over in November of the same year, with no combat record.
Another German submarine trophy
The end of the story of this German WWI submarine wasn't heroic in any way. The vessel, which never fired any of its ten torpedoes, was handed over to the British, who decided to melt it down. However, upon entering the Thames estuary, the towing ropes collapsed, and the submarine suddenly sailed away. The escape ended at the swampy coast of Kent.
And yes, we remember that this German WWI submarine ended its days just like UB122, but at a different British shore.
It's time to go up!
The history of this submarine surfaced at the end of 2013. Strong December tides pulled the boat closer to the shore.
Historians identified the submarine only after its inspection. According to archival records, in total, six German submarines were lost during the towing! Three of them – U122, U123, and UB122 – all this time were hiding somewhere in the local shallows.
Three British and 41 German boats sunk during WWI around this British coastal area.
WWI is usually called the 'first modern war' – and the naval war. Many technologies were used for the first time. U-boat tech was one of them. Effective submarine combat was an especially new aspect of war. Germany concentrated on U-Boat production to fight the greater British flotilla and put pressure on its Atlantic units. German submarines had a massive surprise effect during the first years of WWI.