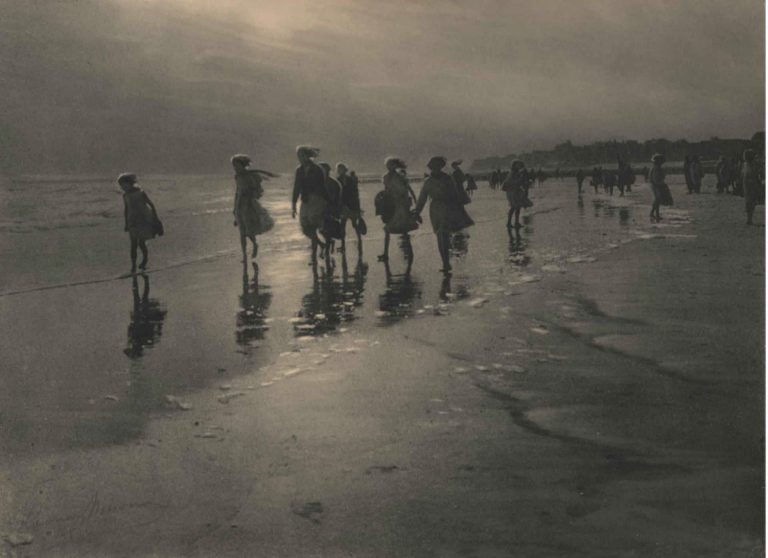 Belgian photographer Leonard Misonne became the founder of the pictorial photography. This genre was popular in the late 19th and early 20th centuries.
What is pictorial photography?
This is a genre that brings photography as close as possible to paint. Many famous photographers explored pictorialism. World-known Alfred Stiglitz was among them. Moreover, pictorial photography regularly hit the lists of the most expensive pictures in the world. But Leonard Misonne, born in 1870, was one of the pioneers of the genre. Let's also mention that pictorial photography is among the 100 most important pictures in history (The Pond,  by Edward Steichen).
Each photographer came to pictorialism in his way. Leonard Misonne achieved his pictures' picturesqueness through experiments with light and shadows. "Ask me what I have learned for the last forty years of work as a photographer. I will answer that the most important thing is to be able to observe the bizarre effects of atmosphere and light," the Belgian commented on his work.
The unique touch of Leonard Misonne
Leonard Misonne had a bright career. He became a member of the Belgian Photographic Association in 1897. At the same time, Misonne begins to present his work publicly. However, Misonne avoided other pictorialists' company associated only with Constant Piot and Pierre Dubreuil. Misonne developed various printing and shooting techniques. 
One of his inventions was the "Flou-Net" image softening screen installed in front of the camera during shooting. Photos of Leonard Misonne's are very picturesque, keep the spirit of impressionism as the photographer used various photo printing techniques: oil, bichromate, and, invented by him, the mediobrome process. 
Misonne described his printing techniques in articles that hit the publications such as the American Annual of Photography, American Photography, Camera, Photo-Art Monthly. His photographs were published in CameraNotes magazine, edited by Alfred Stiglitz.
Unfortunately, the huge part of Misonne's archives was lost during the German occupation of Belgium during WWII.
Leonard Misonne's photographs resemble very realistic paintings. They can still attract the public not only with beauty but also with mood. Each picture lures you into its sad world, in which even the dim sun seems thoughtful. We've picked 30 of Leonard Mizone's best shots for you.