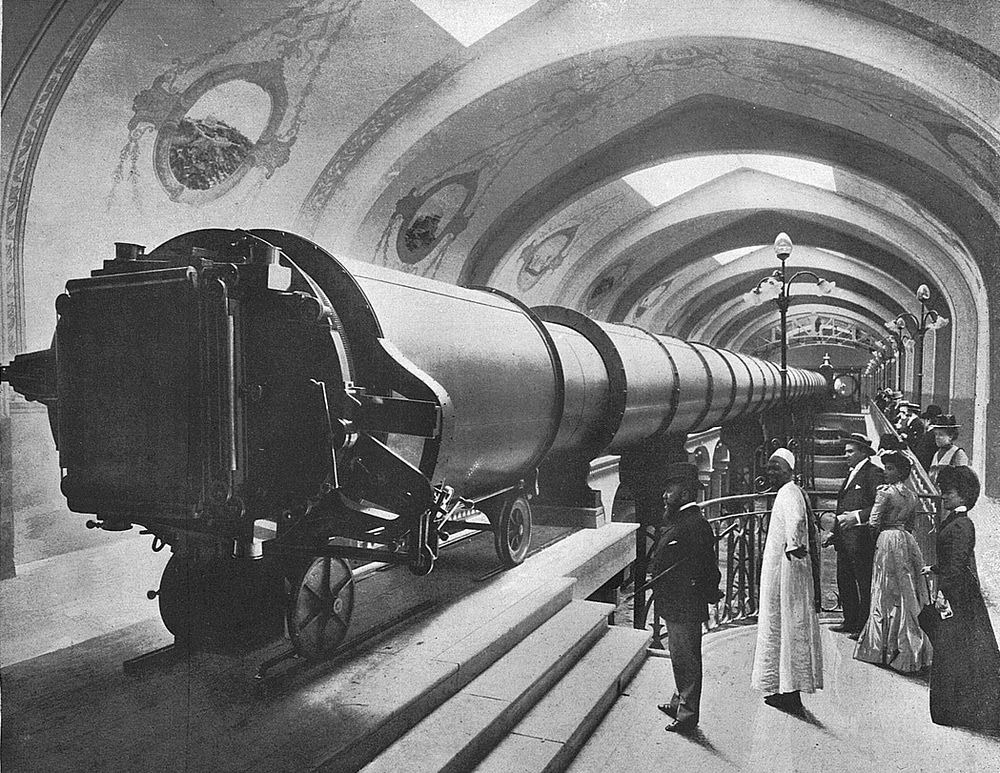 Gigantic French telescope is a noteworthy gem among other Oldpics vintage photos, taking to account how old it is. So, it's the largest refractor telescope that people ever built. French engineers assembled this gigantic telescope for the World Exhibition in Paris in 1900. Yes, an Eifel Tower appeared during this event too. 
The telescope became the main object in the Palace of Optics. The focal length of the telescope was 57 meters, and the lens diameter was 1.25 meters.
The engineers designed this telescope to impress. Although, nobody extracted any practical use of it. Astronomers used it just several times for direct telescopic purposes. Astronomer Théophile Moreu observed the sunspots with its help. Charles Le Morvan photographed the moon through its lens. After the end of the exhibition, no one was willing to buy a gigantic telescope. Therefore, the telescope was ingloriously dismantled.