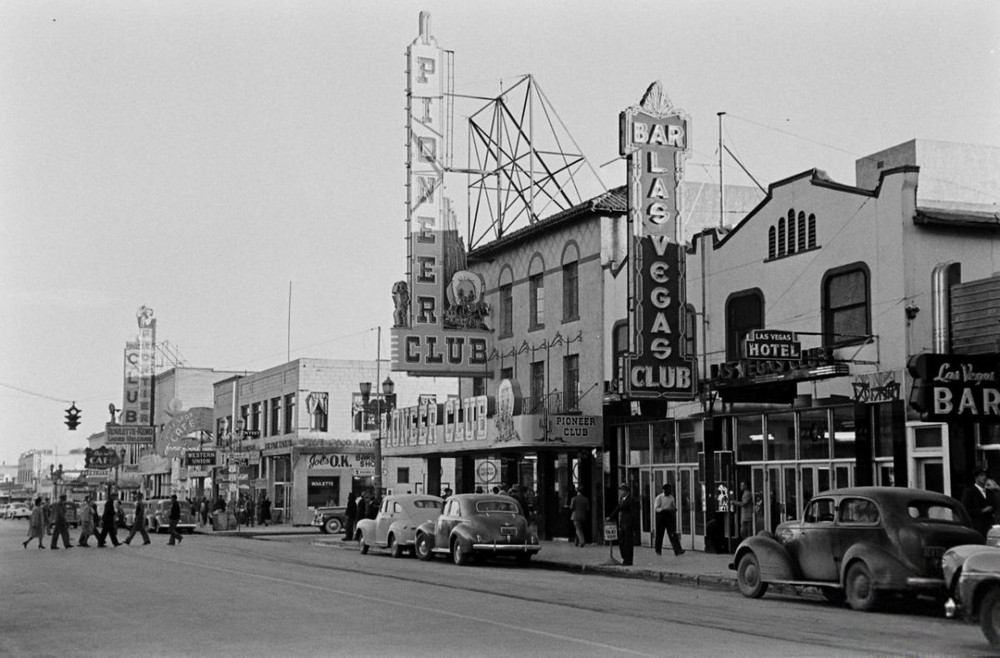 These stunning vintage
Las Vegas
pictures shed light on the pre- and an early neon era of the city.
Nowadays, Las Vegas is the world's capital of entertainment, but it was a bit different back in vintage days. But no one could guess that the city will develop this way on the day of its foundation in 1905. It was a modest settlement amidst a rocky desert, and its name "Las Vegas," which ironically means "fertile valleys" in Spanish. It was just an important railway junction for a long time, where trains were refueled, going mainly from west to east and back.
Our vintage pictures set covers the whole history of Las Vegas, from the foundation decade to the years when the city became a world-known attraction.
Time to gamble!
The gambling became legal in the state of Nevada in 1931. At the same time, the construction of the Hoover Dam began 40 kilometers away from Las Vegas. These two factors changed the fate of the city dramatically. After WWII, lavishly decorated hotels, gambling establishments, and entertainment became synonymous with Las Vegas. The Golden Gate Hotel and Casino is the oldest continuously operating hotel and casino in Las Vegas. It is located in the city center on Fremont Street, opened in 1906 as the Nevada Hotel.
Check out vintage photo sets from the different cities in our special section.
Vintage pictures of nuclear mushrooms
Nuclear mushrooms were another entertainment that attracted tourists to Las Vegas in the 1950s. The test site was not so far away from the city, and people could observe the most significant nuclear explosions out of a total of 928 that were made. The first one was in January 1951. 
"The nuclear explosion in Nevada this morning (February 2, 1951) is reputedly by far-flung observers the most violent of the four this week. It shook Las Vegas from 64 to 112 kilometers away like an earthquake. Buildings swayed, shop windows shattered. The flash, first white, then orange and finally yellow, was seen from the farthest distance compared to any other that had previously occurred".
Read more: Frank Sinatra's Arrest, New Jersey, 1938