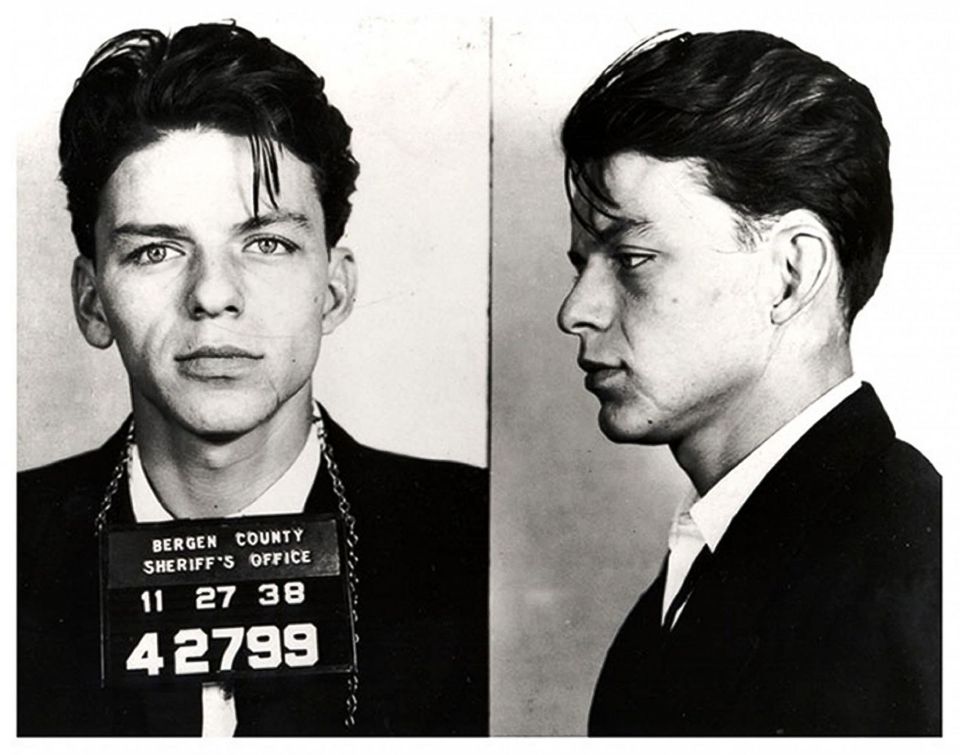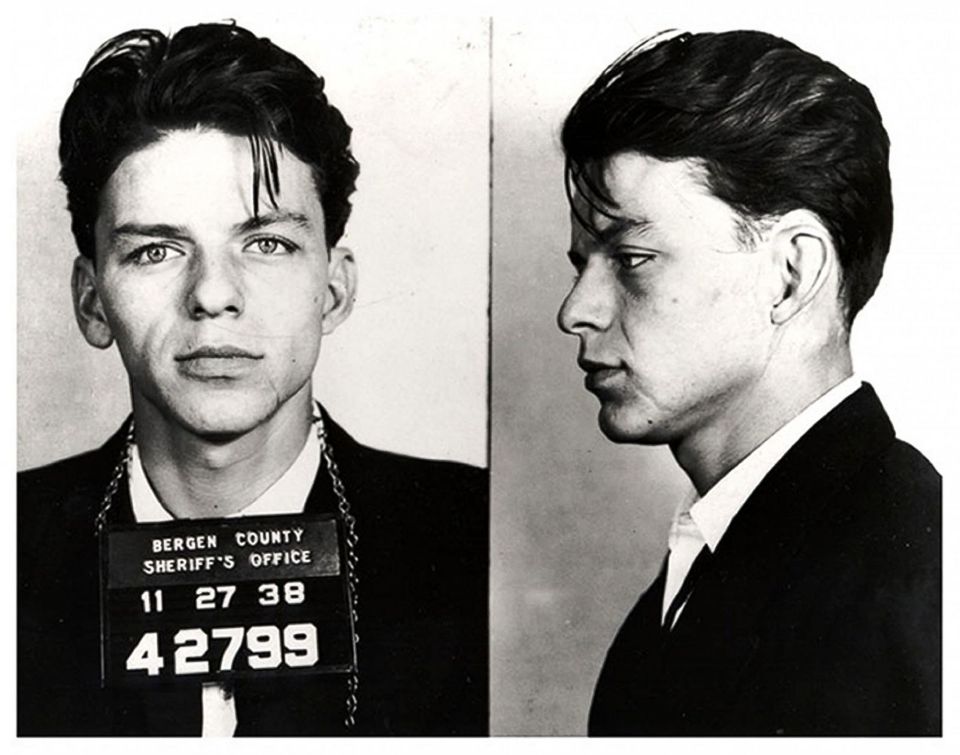 In 1938, 23 years old Frank Sinatra was arrested twice for what the New York Times described as "sex crimes." First, in late November, he was arrested on charges of seduction, and in a month – on charges of adultery. Both of these charges were later dismissed. According to the FBI reports: "On the second and ninth days of November 1938 at the Borough of Lodi" and "under the promise of marriage" Sinatra "did then and there have sexual intercourse with the said complainant, who was then and there a single female of good repute." But charges were later dismissed when it was determined that the woman involved was already married. So, later that year, armed with this new information, the original charge was revised slightly, and Sinatra was again arrested, this time for Adultery. Well, in 30s Frank Sinatra couldn't avoid arrest for his romantic adventures, but his popularity will change it very soon.
Read more: Rock music photo history of 60s in 33 pictures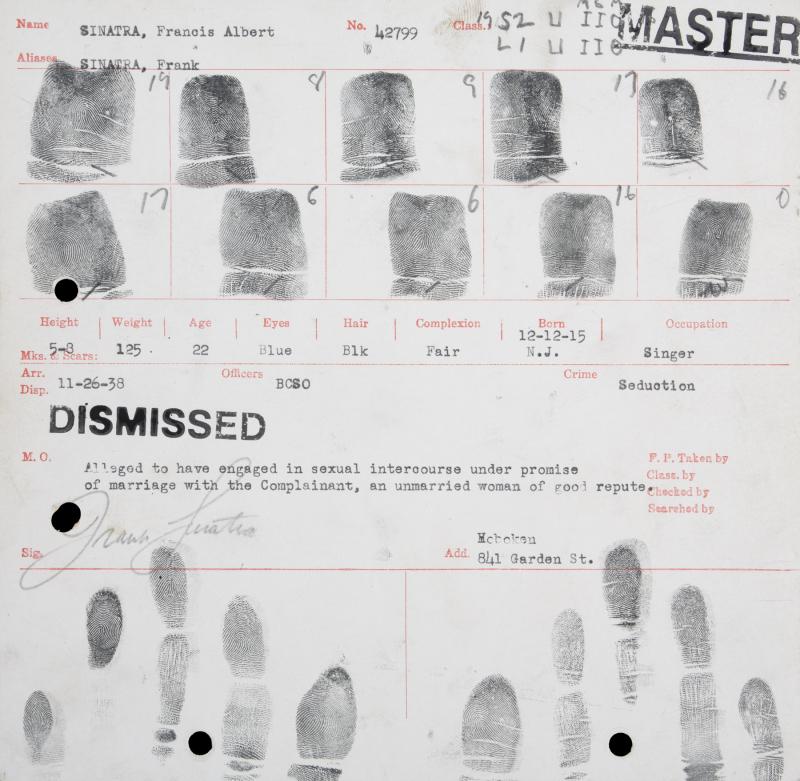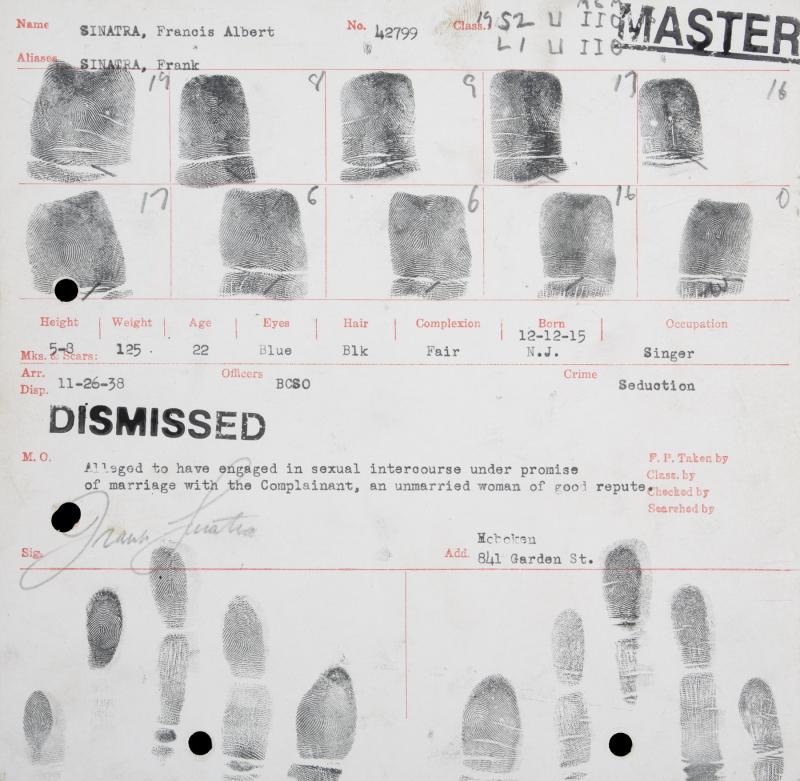 The Adultery charge was also dropped and in total, Frank Sinatra spent only sixteen hours in jail as a result of the situation.
Read more: Frank Sinatra with JFK