You could find a lot of excellent historical WW2 pictures on the pages of Oldpics. We've covered WW2 Pacific Battles, iconic photos of Iwo Jima, and V-J day. But we published not so many combat photography from the Russian side. That's not fair, and we decided to fix it.
Oldpics has selected several outstanding soviet photographers whos WW2 pictures are 100% noteworthy. We are starting a series of publications, where each of them will feature pictures made by one of those cameramen.
We start this series with Max Alpert's photos. You may know his iconic 'Combat' picture, but now you'll see more of his works.
'Combat' and other glorious WW2 pictures
Max Alpert received three orders and several medals for his WW2 pictures. Working both in the front trenches and in the liberated territories, he created several of the era's most important photographic documents. According to critics (and it is difficult to disagree with them), Max Alpert could be an integral part of the historical photography if he took only his "Combat" photo.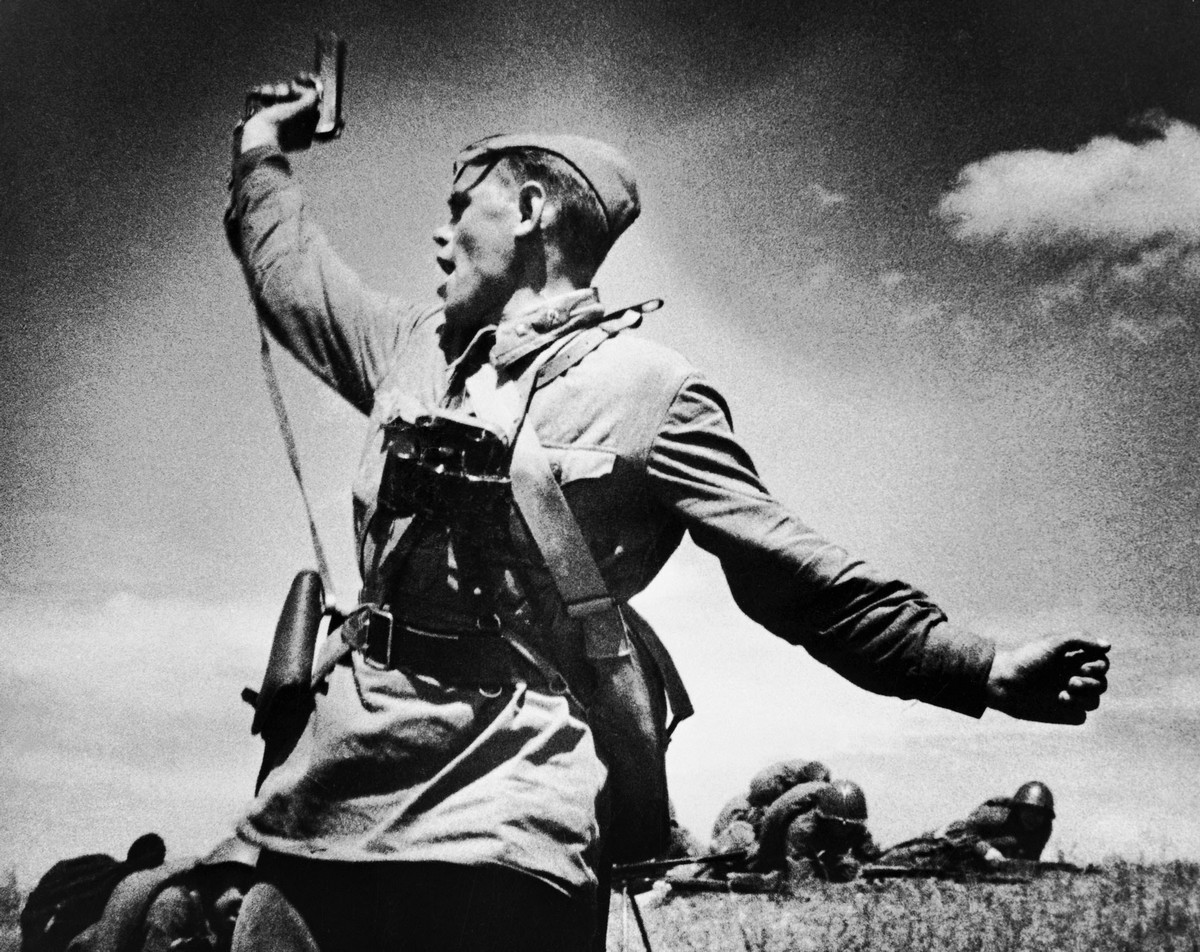 'Combat' literally means 'Commander of the Batallion.' It is noteworthy that this image resembles the style of the best works of Max Alpert from the pre-war period. The energetic figure of a commander in the foreground, the endless sky, and the earth's edge. It seems like soldiers figures lying in the distance are pressed, demonstrates a person's readiness to stand on the brink between life and death. The truth is that this 'Combat' died in several minutes after Alpert captured this picture.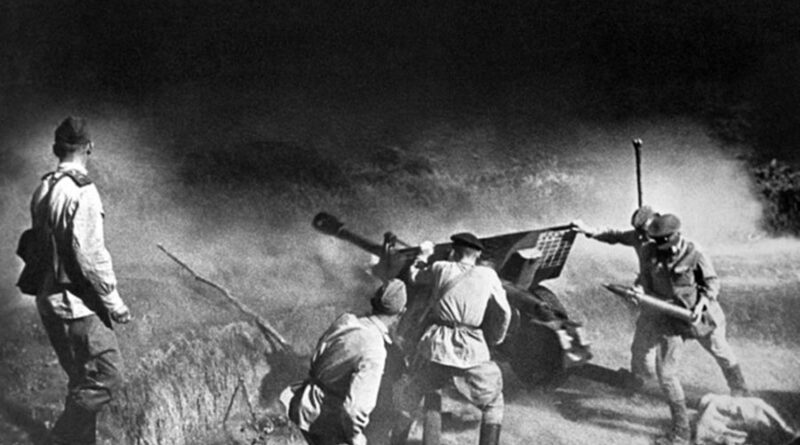 The 'Artillery squad' is another noteworthy photograph of Max Alpert. The weapon becomes the center point of the composition. The light is coming from the back, and the darkness swirling right behind the edge of the barrel adjoin. Most likely, Max Alpert retouched this image to enhance the contrasting opposition of light and darkness. This photo is not just a combat photograph. It's a piece of art that reveals the supreme truth of the war, far beyond the reliability of its individual episode.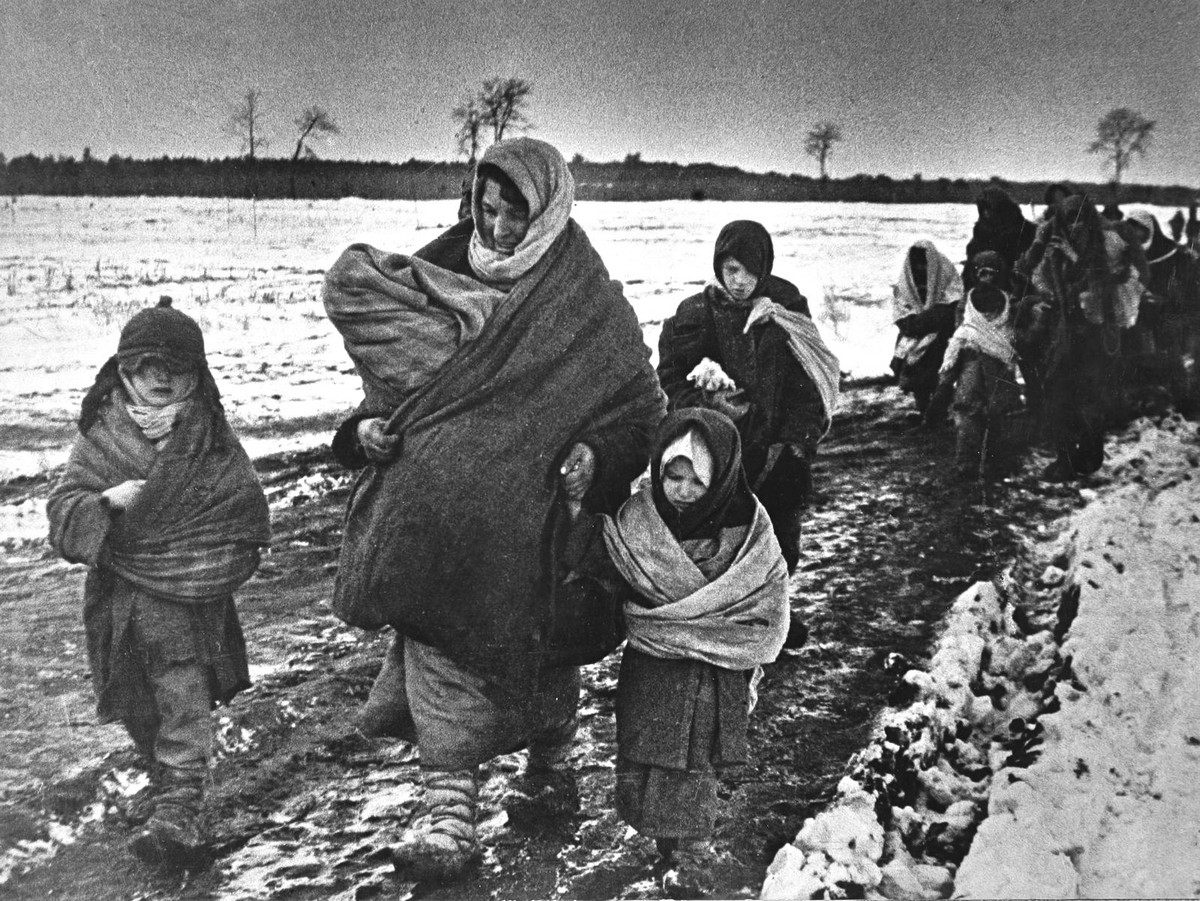 "On the Roads of War" belongs to the best-known WW2 pictures in Russia. A group of refugees wandering along a muddy winter road. A woman with two children stands out in the foreground. The feeling of human grief is multiplied by the "point of view" found by the photographer. The military routine grows into a symbol of the four years of suffering of the Soviet people.