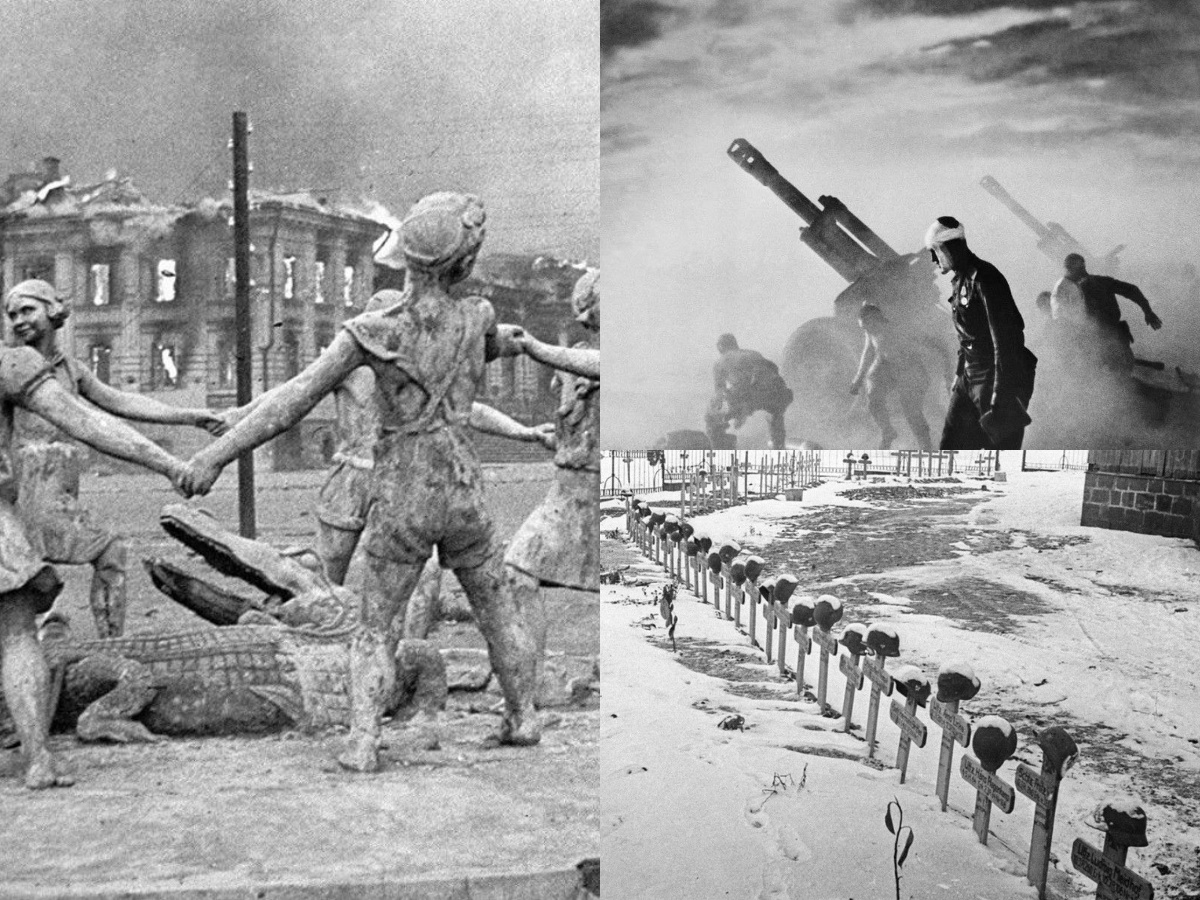 Oldpics continues to publish the most amazing WW2 pictures made by the Soviet photographers. It's the third volume of this series. 
Here you can check previous publications:
Now let's take a look at WW2 pictures of Emmanuil Evzerikhin. He has some iconic world-famous photography in his portfolio too. We mean his photo of a fountain with dancing figures of children in the middle of ruined Stalingrad. This image became another gloomy symbol of WW2. Yevzerikhin's scenes are generally atypical. Yes, there are many masterful combat photographs, but when selecting the brightest ones, you will pay attention to their symbolism, meaningfulness, whether it's the cemetery of Hitler's soldiers in liberated Stalingrad or the aircraft resembling a huge corn cob.
The road to combat photography
There was a lack of photo reporters in the USSR when WW2 broke out. Here's how TASS (Russian version of AP) invited Emmanuil Evzerikhin to shoot war chronicles for them. He went through the entire war, filming many significant historical events. During the Battle of Stalingrad, Emmanuil became a real photo poet, as photo colleagues called him.
The Stalingrad series of photographs by Evzerikhin became the master's visiting card; simple and expressive scenes grabbed editors' attention and hit the print uncountable times. 
Evzerikhin captured the real, hungry, and destroyed the city of Stalingrad and its people. Panoramas of a burning city with "blinded" windows of houses; the frightening emptiness of extinct streets; Pictures of captured Germans are with despair in their eyes. Those WW2 pictures make you empathize with people who have become victims of the war. Frozen, miserable, wrapped in rags, and lined up in uneven ranks. The soldiers wander through the white snow to nowhere, their faces and figures leave only the feeling of the monstrosity of any war.
Emmanuil Evzerikhin participated in the Battle of Konigsberg, the liberation of Minsk. He filmed the battles of the cities of Poland and Czechoslovakia, including the bloody Prague operation.