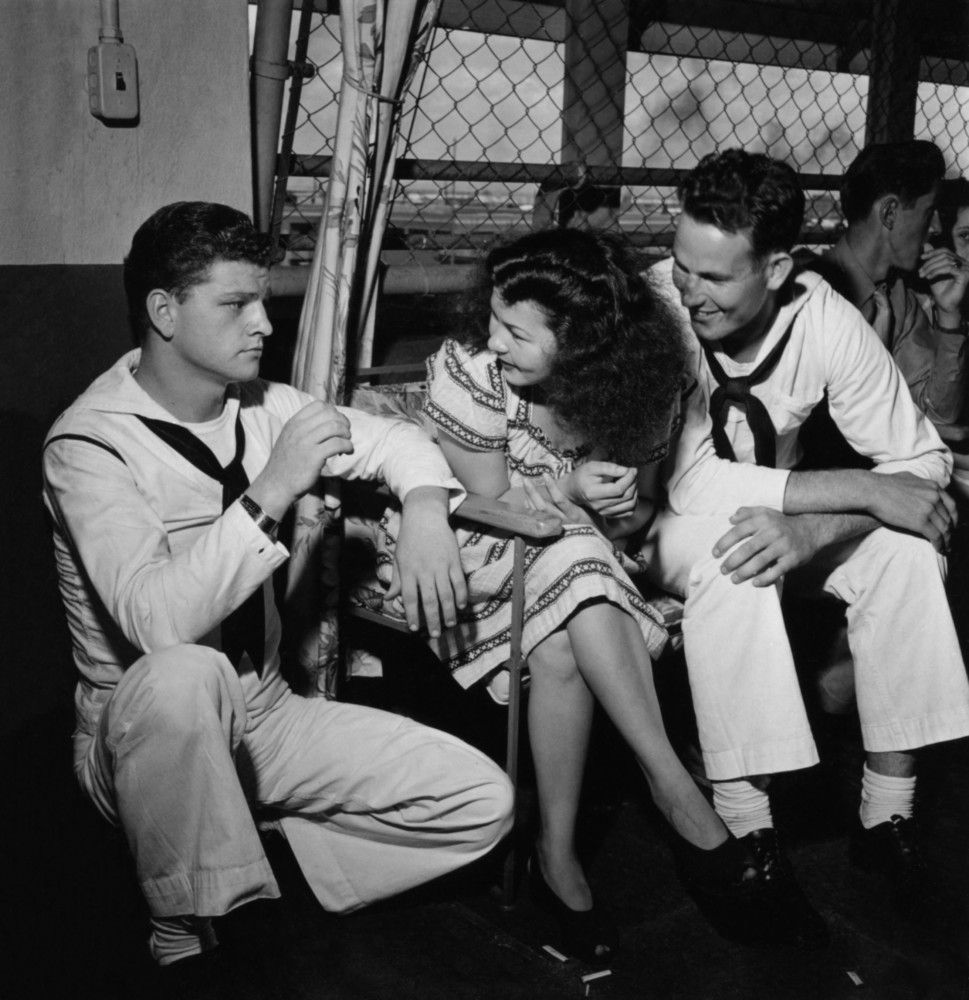 Wayne Miller traveled to Hawaii under cover to take pictures of the leisure of American Navy sailors. The pictures had to be bright and interesting as sailor's free time traditionally consisted of sightseeing, getting tattoos, searching for a sorority, and, of course, drinking. The photographs became public only 70 years later, and you'll understand why.
Let's note, that Miller took these photos in the summer of 1945 when WWII was almost over. The V-J day was right behind the corner.
The idea of the photoshoot
Wayne Miller joined the US Navy in 1942 as a 24-year-old photographer with a banking background. Edward Steicher, one of the most influential masters of photography of the 20th century, was his mentor. Over the next three years, Miller documented the Pacific Theater of WWII. He shot his images both from the decks of aircraft carriers and while following the amphibious assault of the marines. He was among the first photographers to visit Hiroshima after the atomic explosion.
Miller's task was to take photos that will help to recruit new pilots. In June 1945, he decided to take some photographs of the sailors on vacation in Honolulu. He requested permission to dress as a private for this project. Miller knew that his subordinates would not behave naturally during their free time in port if there will be an officer with a camera.
Commandment banned all pictures of sailors
Miller got this approval. He traveled to Honolulu and documented activities traditionally associated with seafarers on shore leave: sightseeing, games, tattooing, seeking out sorority, and of course, drinking. When commandment saw his images they strictly prohibited their publication.
The pictures stayed hidden until 2018. Now you can see the pictures on the website of the Magnum Photos agency, where Miller worked later.