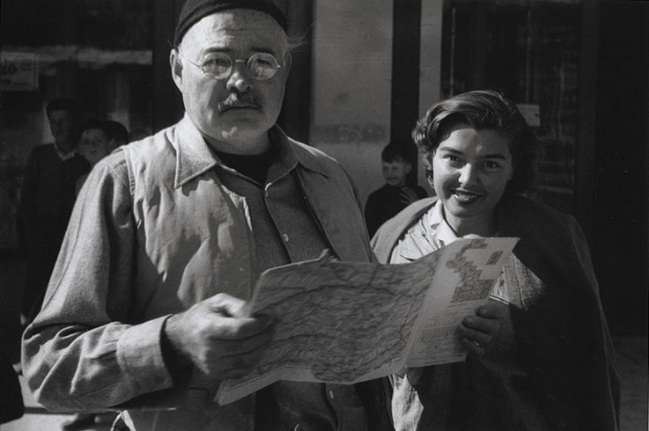 Ernest Hemingway confessed once that the main reason for his trip to Italy in 1948 was the inspiration. He wrote his previous masterpiece 'For whom the Bell Tolls, nine years before, and the writer was desperately looking for the new creativity boost. Hemingway decided to visit places where he served during WW1, where he was injured, and the hospital where he fell in love for the first time.
In 1948 Italy overcame the consequences of the Mussolini rule, removed the fascism from their political system, and elected the democratic parliament just months before. An Interesting one: Mussolini didn't like the novels of Hemingway, and publishers didn't dare to translate his works into Italian. This ban had no place in post-war Italy.
During a windy November, Hemingway and his fourth wife Mary stayed in the tiny hotel the Locanda Cipriani in Torcello, not far from Venice, Italy. This isolated settlement counted several dozens of citizens. This location was famous for Cipriani's founding and three buildings—the basilica, the church of Santa Fosca, and the baptistery—that are more than a thousand years old.
The spirits of the Hemingway trip to Italy
Hemingway liked Torcello so much that he devoted his short essay to it. The text starts with a wink: "For we, who love the lagoon, it makes no difference if Attila sat in the chair or if he did not. I doubt if he did. It is enough for me that Cipriani sat in it." Hemingway mentions Attila the Hun, who raided this Italian region during the fifth century. Outside the cathedral is a stone bench that is associated with Attila's Throne.
At 49, a genius writer still was an avid hunter. Of course, Hemingway didn't miss an opportunity to shoot a few ducks during his stay in Italy.
A little writer's trick
Also, Hemingway decided to endorse Giuseppe Cipriani, the owner of the Locanda, and Harry's Bar in Venice. The writer mentioned him in the novel that came after Italian travels, Across the River, and into the Trees (1950). We can assume that the famous alcohol lover, Hemingway spent some good nights at this bar. 
Hemingway recalled his Italian trip warmly as he got what he wanted. He met old friends and refreshed his creativity while visiting the places of his youth. He will repeat this inspiration trick at least once in the future when he'll go to Spain for the second time.