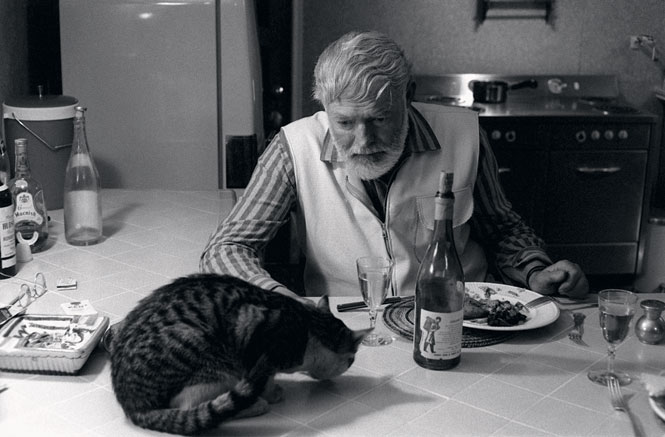 A timeless icon, Ernest Hemingway gained popularity not only for his manhood prose and stormy life full of dangers. He was famous for his bright relationships with alcohol. He brought a second wind to American literature, But favorite alcohol cocktails of Hemingway – mojito, and daiquiri – gained even more popularity.
Hemingway never sat still. He fought during WWI, hunted lions, sharks, and German submarines, flew airplanes. Hem passed through fire and all kinds of disasters. He traveled across Africa, did boxing, went downhill skiing. He was the most popular cat-lover in the world. At the same time, Hemingway never stopped drinking alcohol, even at the front and during the prohibition.
"I want to explain why I drink. I've been writing since morning. Then I drank and then I took a little rest. Without alcohol, I'll go crazy. You never stop thinking about what the hero will do next and what she will answer him, and he will tell her…".
"A man does not exist until he is drunk," Hemingway said about alcohol. – You should drink like a man, not like a girl on the day of the first date".
Hem persistently cultivated the supermacho image; for example, he claimed to have an affair with Mata Hari, Ingrid Bergman, the wife of an African leader and a Greek princess.
'There's no Hemingway without alcohol'
"What's stopping the writer? Booze, women, money, and ambition. And also the lack of booze, women, money, and ambition."
Ernest Hemingway loved to travel across Europe and try local spirits. Hem did so during his trip to Italy in 1948. He drank a lot during his come-back trip to Spain in the 1950s.
His father committed suicide, and his mother sent him that gun in a package. At the end of his life, Hemingway began to suffer from a mental disorder. He could not write because of poor eyesight, and he could not drink because of his liver.
"Real men cannot die in bed. He must either die in battle or shoot a bullet in the forehead."
One day, Hemingway decided to die as a man and shot himself in the mouth with a gun, pulling the trigger with his big toe.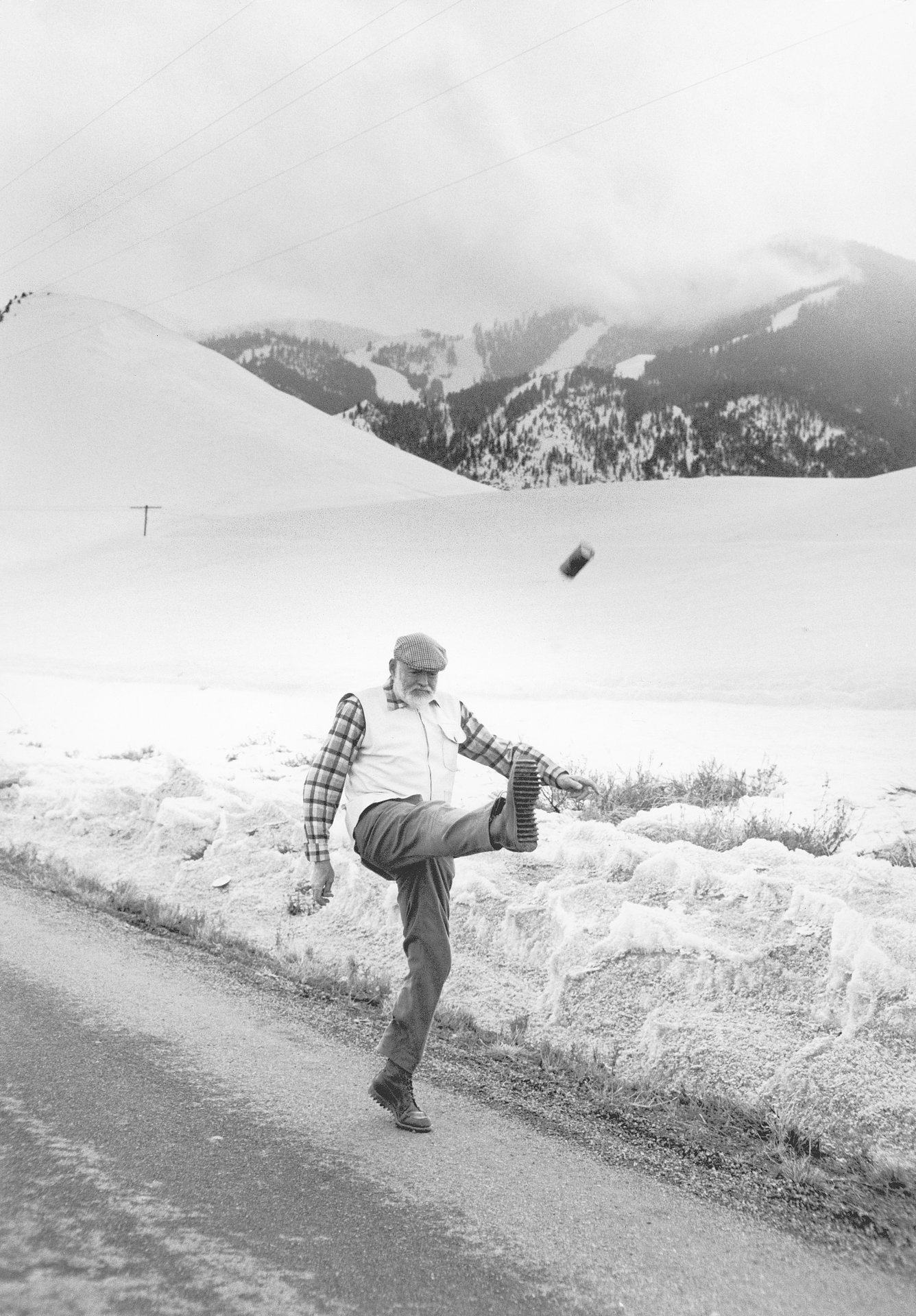 Hemingway and alcohol through time: 1917-1920
Hemingway finished school and moved from Chicago to Kansas. He got his first job at the local newspaper Star. Very soon, a young journalist volunteers to participate in WWI. Hemingway was seriously wounded. During the long recuperation in the hospital in Italy, he praises the local wine: "Light, dry, red, hearty, like the house of a brother with whom you live in harmony."
1920-1929
Hem continues a journalistic career in Chicago. Marries Elizabeth Hadley Richardson. Comes to Paris with his wife. Jed Kylie, Montmartre Bar Owner: "The guy was real Yankee – you could tell by the way he held the glass."
1930-1939
Hemingway became famous for his novel Farewell to Arms! He continues a genius series with Death in the Afternoon, Green Hills of Africa, To Have Or Not To Have. During the civil war in Spain, Hemingway manages to get and drink alcohol regularly. A Soviet writer Ilya Ehrenburg said once: "Hemingway drank whiskey and all types of alcohol. I remember it was cold at night, and Hemingway set to walk without a coat. I told him to dress warmly, and he patted his pants pocket: "I've got fuel." And showed two flasks. "
1940-1944
Hemingway marries Martha Gellhorn. He hunts for German submarines on a yacht with acoustic equipment. The writer organized his detachment of French anti-fascists and partisans and moved ahead of the army. He is one of the first to enter Paris. There he liberated the bar and drove a jeep from behind the front line to Place Vendome. Hemingway proclaimed there: "Martini to everyone!" and rolled huge booze.
1947-1954
Hemingway completed his novel "For Whom the Bell Tolls." He married Mary Welch and settled in Cuba. Hemingway developed his alcohol twIn the morning he has a habit of drinking mojito – rum with lemon juice and mint, and in the evening, he switches to daiquiri – rum with crushed ice. In addition, he drank Chianti in the morning and wine for lunch.
1958-1961
Nervous breakdowns now occur more often. During the flight to Minnesota, Hem tried to open the hatch and jump out of the plane. During refueling on the ground, friends dragged away Hemingway from the rotating propeller. On July 2, 1961, the writer shot himself.