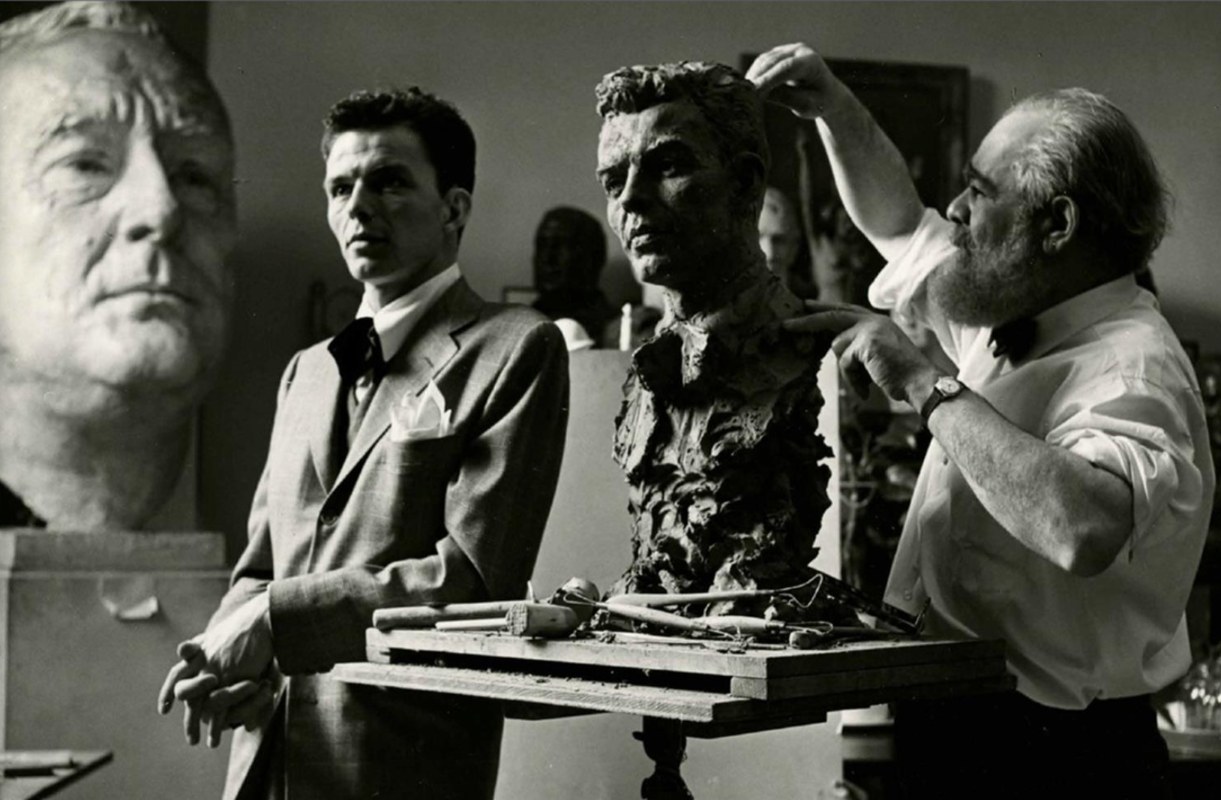 By 1946, Frank Sinatra was such famous that trend sculptor Jo Davidson agreed to create a singer's bronze bust. Well, not a real bronze one, but covered with this metal. Nonetheless, many people dreamt of posing for Jo Davidson.
In this photo, Frank Sinatra posing at the studio of famous Sculptor Jo Davidson in New York.
One of the most famous sculptures, the bust of Franklin Delano Roosevelt, is in the background. We are not sure if FDR's figure appeared thereby accidentally, but we quite sure that it inspired Sinatra. The singer was a huge Democratic Party fan until his split with John Kennedy. Nowadays, this bust of Roosevelt is set at Four Freedoms Park, NYC.
Frank Sinatra will present this sculpture to Joel Pacilio. This young lady was the head of the one of the Sinatra's Fan Clubs. To be more precise, the one in upstate New York. An interesting one that Frank Sinatra and Joel Pacilio became friends much earlier than his career skyrocketed. The girl recognized his talent much earlier than Frank became a superstar.
Check out more rare photos of young Frank Sinatra.