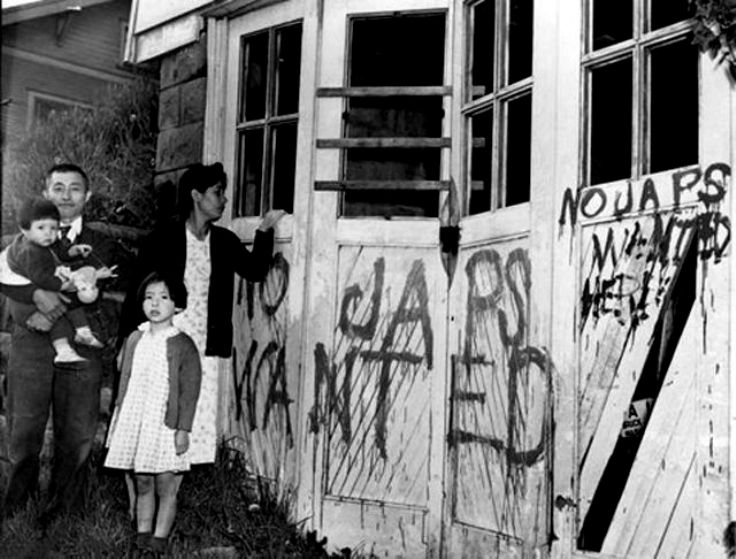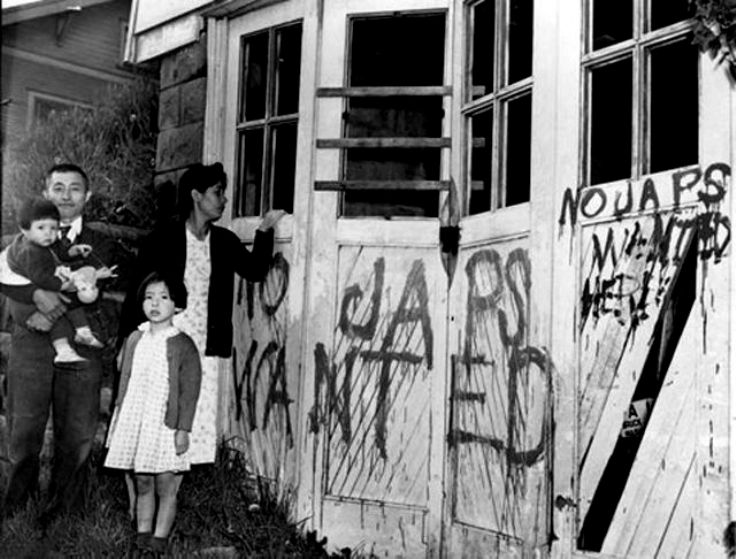 The relocation camp for the Japanese in the US appeared right after the government declared war on Japan and entered WW2. During WWII, after Japan bombed Pearl Harbor, the U.S. government rounded up some 13,000 people of Japanese descent and "relocated" them from their homes to a desolate internment camp in Hunt, Idaho.  This order triggered a lot of discussions in newspapers. Two-thirds of them were American citizens, and half of them were children. At the end of WWII, the camp was dismantled and Japanese families returned home. What happened to their homes you can see in this photo.
Executive Order 9066
On February 19, 1942, shortly after the bombing of Pearl Harbor by Japanese forces, President Franklin D. Roosevelt signed Executive Order 9066 aiming to stop espionage on American territory.
The first WW2 Relocation camp for Japanese was created in California. Then two more centers appeared in  Washington, and Oregon—states with a large population of Japanese Americans. Roosevelt's executive order commanded the relocation of Americans of Japanese ancestry. 
Japanese relocation camp is still the most arguable page of American WW2 history. After the usage of the atomic bombs in Hiroshima, a triumphal setting of the flag on Iwo Jima, and corking champagne during the V-J Day, Japan origin was still a matter of bullying and obstruction.
The way US government treated its citizens with Japenese origin contrasts with Jew refugee camps during WW2. Roosevelt tried to help Jews escape the horrors of the Nazi rule in Europe, providing them decent living conditions on the American soil.