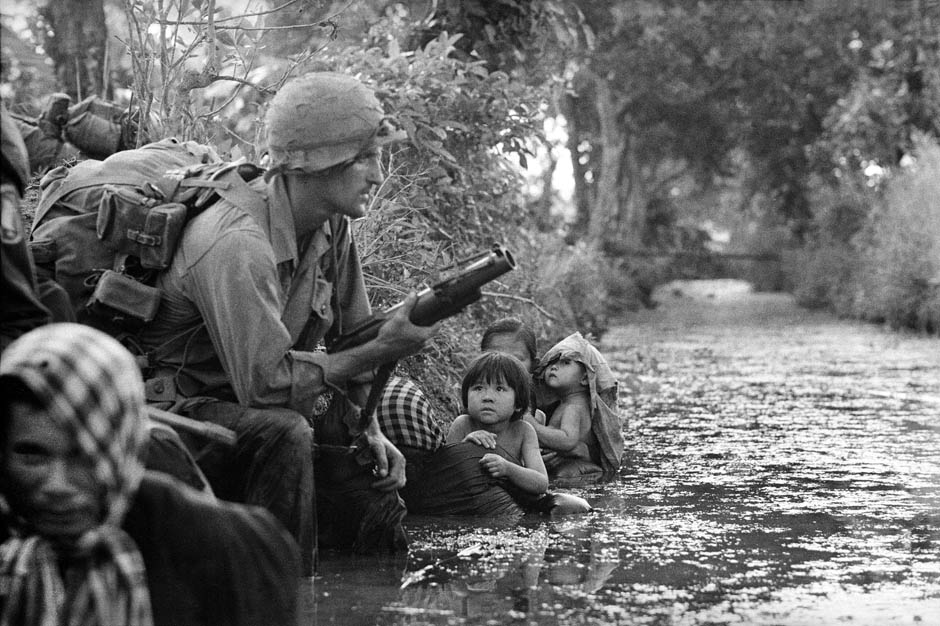 Horst Faas was an outstanding war photographer. His brilliant photos won the Pulitzer award twice. Combat photography of the war in South Viet Nam during 1964 won the first prize. This publication at Oldpics focuses on Vietnamese series by Horst Faas.
The glory of the war cameramen
Horst Faas was a talented photographer. Not even just a talented, but, rather, a brilliant front-line correspondent. They're not so many masters of the level of Horst Faas. We can compare his photography with war essays of Eugene Smith, Eddie Adams, Susan Meiselas. 
The Vietnam photos made Horst Faas world-known. He worked at AP for decades, and its editor-in-chief Caitlyn Carroll said that Horst was perhaps his most irreplaceable employee and an excellent friend.
Mixed army feelings about Horst Faas
Faas didn't try to show US soldiers as heroes all the time. And here's why some officers didn't like his photography. "This is a terrible photo," complained one of the commanders. "I don't want these pictures of my squad. Soldiers look sleepy and tired. They are in a fighting squad."
Faas tried to explain that their exhaustion reflects their combat experience; six months later, this photograph became so popular that the same commander invited Faasa once more to take new pictures of his platoon.
A deadly risk
Faas risked all the way to take his photographs. And there's at least one case when he was just lucky enough to survive. On December 6, 1967, he was wounded in the legs by an anti-tank grenade in Bu Dopa, South Vietnam. A young American doctor managed to stop the bleeding, recalling this event when meeting with Faas 20 years later. The doc said: "You were so gray and pale, I thought you're finished."
Horst Faas as a playing photo coach
While recuperating, Faas was recruiting and training Vietnamese volunteer photographers.
Huynh Thanh My was among his most famous protégé. An actor switched to photography who died in 1965. Faas trained his younger brother Huynh Cong "Nick" Ut then. His image 'Napalm girl' won the Pulitzer Prize in 1972.
Horst Faas was a smart planner and tried to ensure the safety of his journalists. As one of his colleagues put it, "not only calculating what would happen next but also what would happen after."
Horst Faas was a few yards behind his Associated Press colleague Eddie Adams in Saigon when he snapped his most famous picture. He captured the moment when a Vietnamese police officer executed a suspected Viet Cong officer on the street. This image is among the Top 100 most influential photos in history, according to Time magazine.
When the Vietnam War ended, Horst Faas wanted to leave his horrible memories in the past. He returned there only once, in 1978, and subsequently as a tourist. He said that his mission was "to capture the suffering, emotion, and sacrifice of both the Americans and the Vietnamese people."