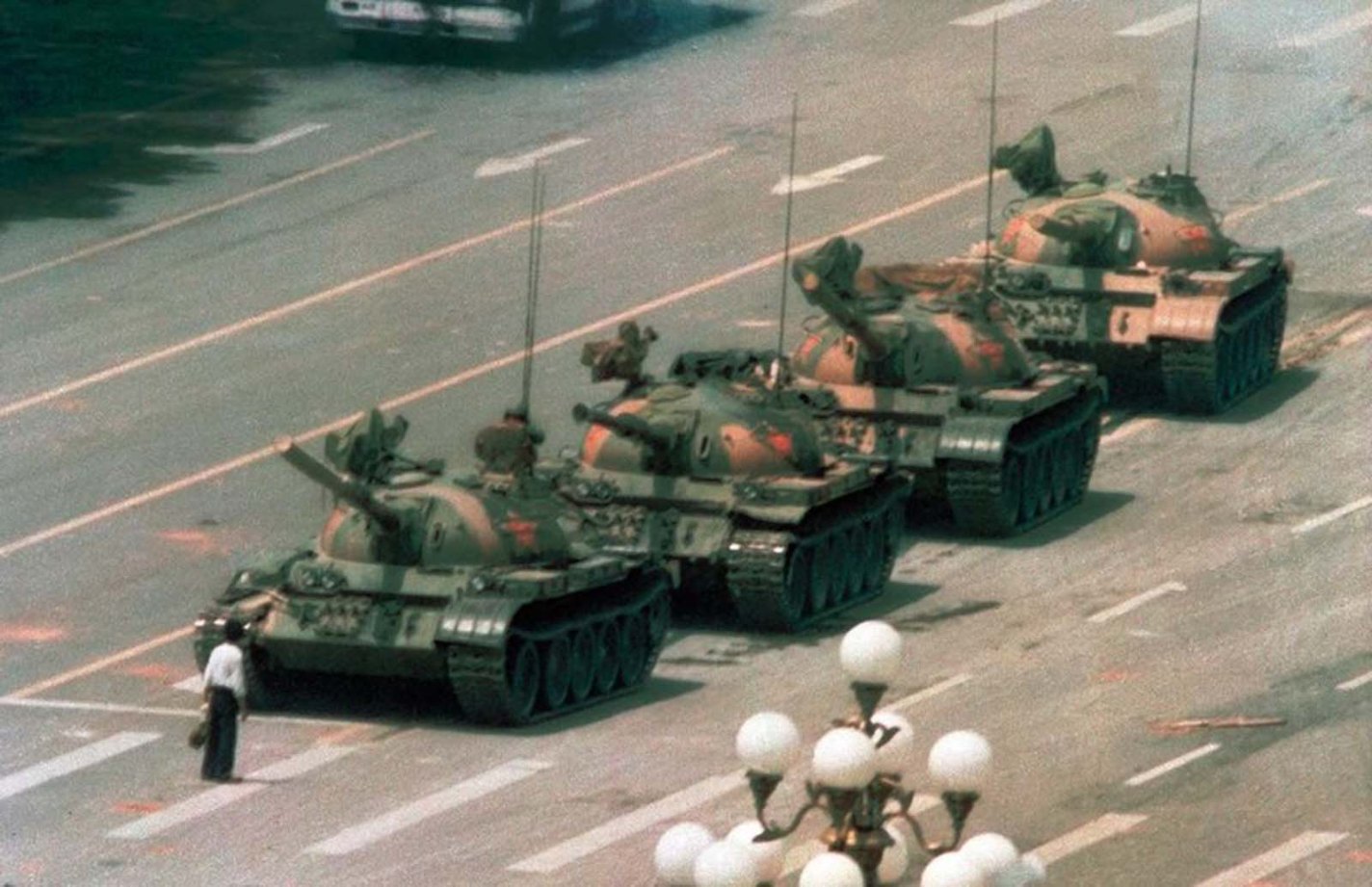 The day before the Tankman photo was taken, Tiananmen Square was the place of drama. People masses, most students have been protesting for about a month, demanding complete changes in the country's political system and broader personal freedoms. Early in the morning, soldiers opened fire on protesters. This was one of the bloodiest days in the history of modern China. According to unofficial data, more than 2,500 civilians were murdered then. The official number of victims is 241, and different sources count from 1000 (according to The New York Times) to 7000 (NATO bloc intelligence).
The China government censored the mass-media and introduced restrictions for photography. The Beijing Hotel, which windows overlooked right on the center streets, also had limitations for the presence of cameras on its territory.
To take this photo, Widener made his way to the Beijing Hotel under the guise of a dull guest; and he was just lucky that on that day, one of the hotel rooms was rented by an American student Kirk Martsen. When Weidner entered the hotel and went to the front desk, the hotel security guards and policemen had already moved in the opposite direction; he, seeing a young guy in a T-shirt with Rambo, shouted "Hello, Joe! How are you ?!" and confidently headed towards him. The guard lost interest, and Widener whispered to the stranger that he is from the Associated Press.
Martsen risked his life by taking the photographer to his room. And he risked his life, even more, when Widener found out that his film stocks were running out and events on the square were still ongoing. Tank columns and cars with soldiers, crowds of people crushed by bicycles… 
Kirk Martsen agreed to find at least one more film, and Widener caught the image of a lonely guy, with shopping bags, opposing massive tank columns.
But even to bring this film to the representative office of the Associated Press in Beijing was a problem. Shortly before Weidner ventured into the hotel, the military on the street simply shot several hotel guests who aroused their suspicions.
After publication in American Press, the photo was reproduced in most newspapers in Europe and worldwide. Very soon, it became iconic,  and Widener was nominated for the Pulitzer prize but did not win.  Nevertheless, the 'Tankman' occupied its place in the Top 100 most influential photos in history according to Times magazine.
There is no evidence about the identity of the Tankman, of what happened to him after the photo. Some said that he was executed, another – he is still alive and hides somewhere in China, the country that still celebrates The course set by the Great Helmsman.