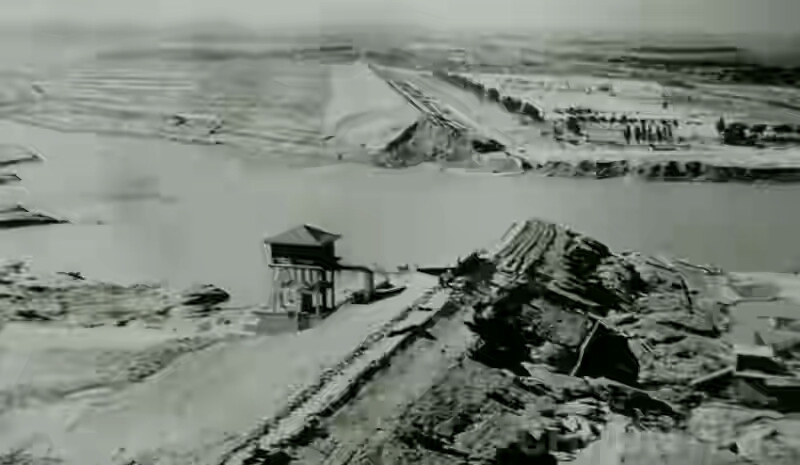 Banqiao Dam collapse happened in August of 1975. This catastrophe killed 200 thousand people.
A help from USSR
The Chinese built a dam on the Zhuhe River with the vast assistance of Soviet consultants. The construction started in 1951, and it looked conscientiously. The Dam was an ambitious project within the Great Leap strategy of the young Chinese communist state and Mao Zedong. and It seemed like the dam had to live through the centuries and never collapse. The dam's durability had to survive the floods and some major cataclysms that occur no more than once in a thousand years.
However, in 1975 there was a flood never seen before. It was a kind of cataclysm that happens once in a thousand years! No engineers put such loads into the design projections.
A typhoon that caused a dam collapse
The flushing rains brought the record of precipitation – 1631 mm per day! Add the fact that the Banqiao dam system was part of an even larger dam network covering a vast  ​​China area.
The Shimantan Dam was the first to withstand the pressure of water. The overloading masses of water broke it at half-past midnight on August 8. Half an hour later, the water flow reached the network of dams in Banqiao. Even a solid dam construction couldn't dodge the collapse when dealing with these volumes of water. The most modern and massive Banqiao Dam could not handle the load. In total, 62 dams collapsed like dominoes that night!
The Aftermath
A wave was 10 kilometers wide, and it was powerful enough to equal the cities and villages! Its height reached seven meters. Many provinces were flooded, and, what is sad, not only civilians were killed, but also those services that could have helped them. Only a few lucky settlements managed to evacuate before the arrival of high water.
26 thousand people died immediately. But since there was no transport, no medicine, no sewage system, no food in the region for several weeks, epidemics and famine broke out. It took another two hundred thousand souls. The total number of victims of the Banqiao Dam collapse ranges from 171 to 230 thousand.
There could be many more casualties and destruction. Luckily the Chinese authorities sent planes to bomb some of the surviving dams so that the water would go in the required direction.
Rebuilding the destruction proved to be an almost impossible task, even for communist China. They manage to repair all the dams by 1993. The notorious Banqiao Dam restarted too.