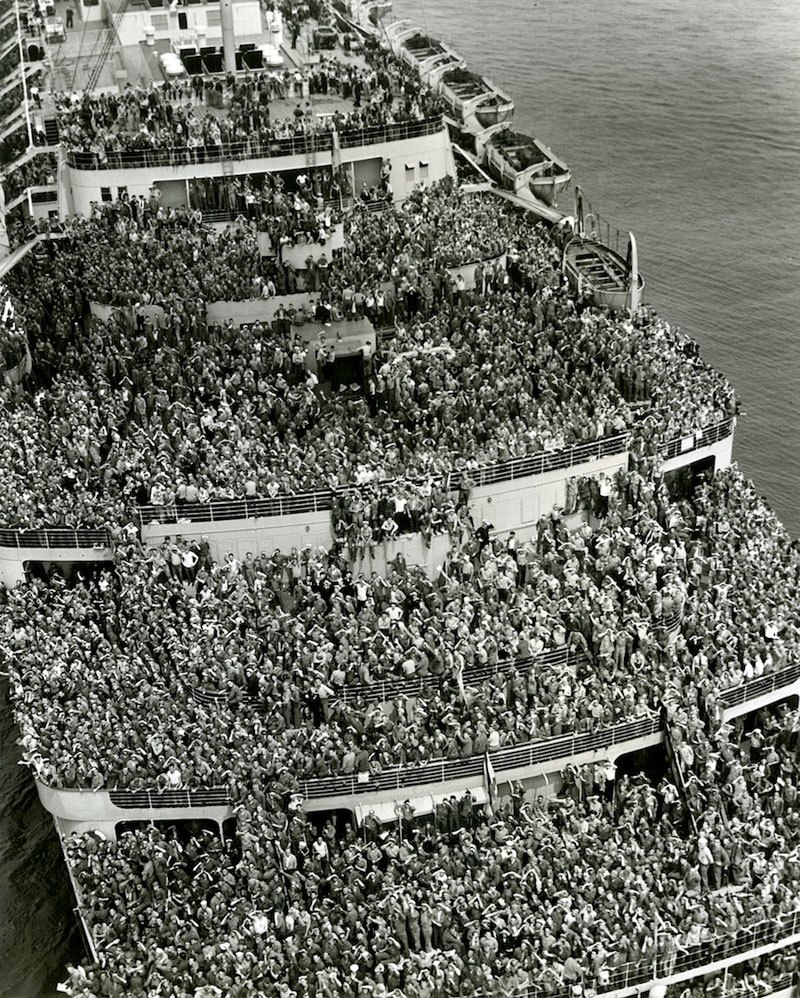 The victory in WW2 granted us many glorious pictures. V-J Day photo by Alfred Eisenstaedt also took place in New York. The Raising Flag on Iwo Jima by Rosenthal and the Flag over the Reichstag by Evgeniy Khaldei.
The crowd of soldiers on the deck of the US warship belongs to the brightest images of WW2.
World War II cost the US more than half a million people's lives; almost 700 000  were injured. The day when Japan surrendered was glorious and historical for all American people. All these pictures symbolize the historical victory in WW2, and here's why took their places in the Top 100 most influential photos in history, according to TIME magazine.