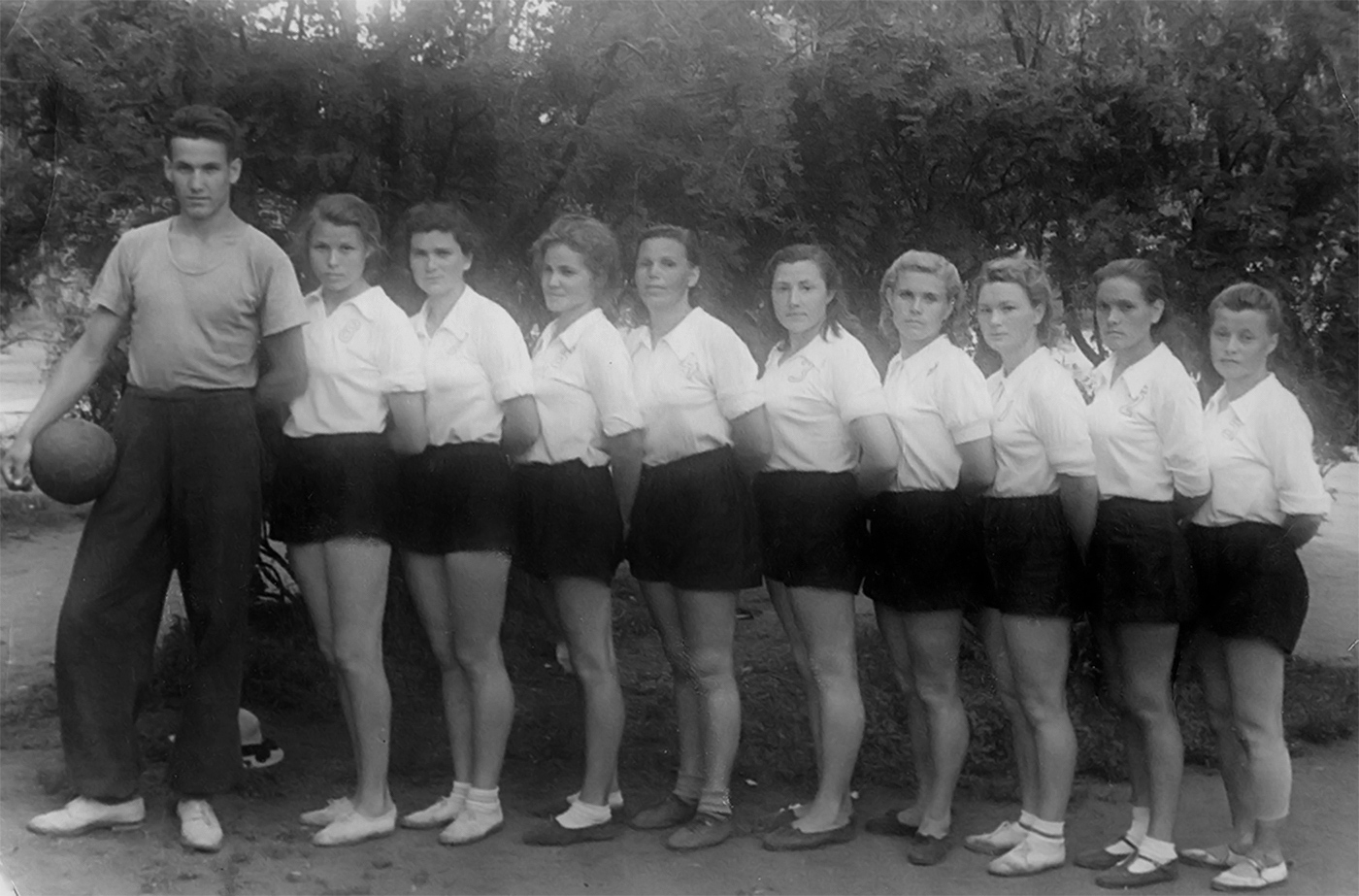 In this photo, young Boris Yeltsin is standing together with the women's volleyball team. This picture of future President of Russia was accompanied by the caption "1952. Young student Boris Yeltsin – coach of the women's volleyball team, Kurgan. Regional competitions for the championship of the RSFSR".
This photo continues our series of young pictures of the world-known politicians. Previously Oldpics published sets of images of young Winston Churchill, Joseph Stalin, and some rare photos of Mao Zedong. Also, you can check the images of Adolf Hitler during his WWI army service.
The sporty style of young Boris Yeltsin
People of Ural (part of Russia) perfectly know that Boris Yeltsin, in his young years, took an active role in sports and recreational activities. There're tons of documentary on this topic.
When Yeltsin was a student at the Ural State Technical University (now it bears the name of Yeltsin), he played for the student volleyball team. Yes, there's a mention in Yeltsin's memoirs that Boris coached university teams – both men and women.
A handsome coach
In this photo, Yeltsin is 21 years old. His friends recall those female students, Komsomol members, athletes liked handsome Boris Yeltsin pretty much. But their coach was somewhat withdrawn and immersed in his affairs. Apparently, he was thinking about Russia. And at the same time, he had a lot of sports achievements – he played for the city team of Sverdlovsk and received the title of Master of Sports of the Soviet Union.
Yeltsin studied engineering. Here's why he skipped the sports career after he graduated from the Ural Polytechnic Institute. Very soon, Boris Yeltsin will start a career in the Communist Party, eventually becoming the first secretary of the party in Sverdlovsk.