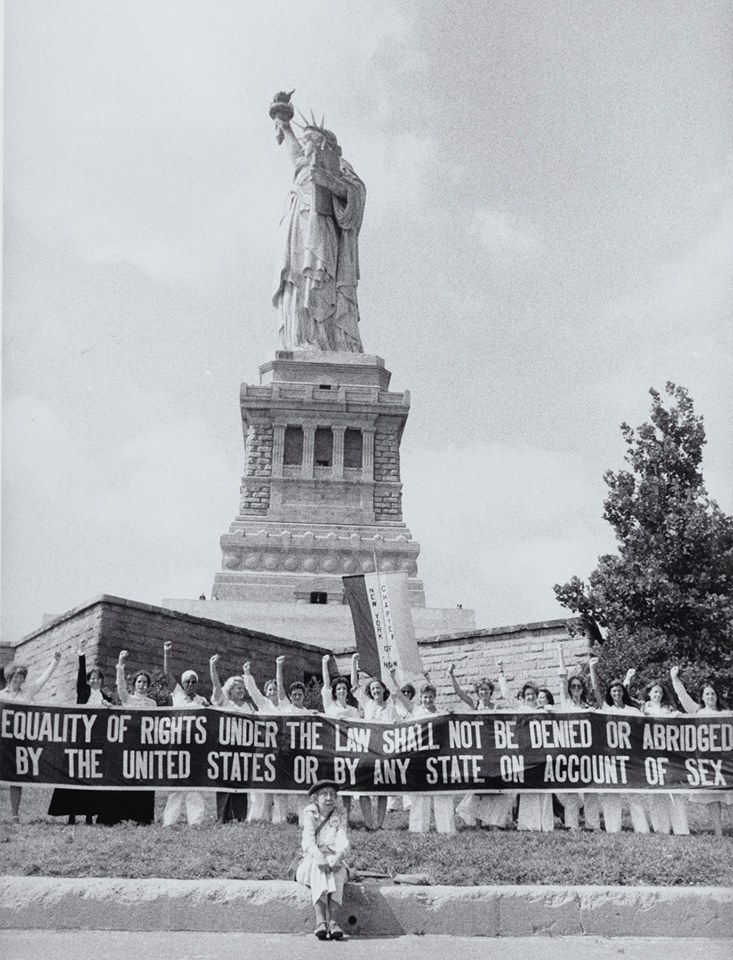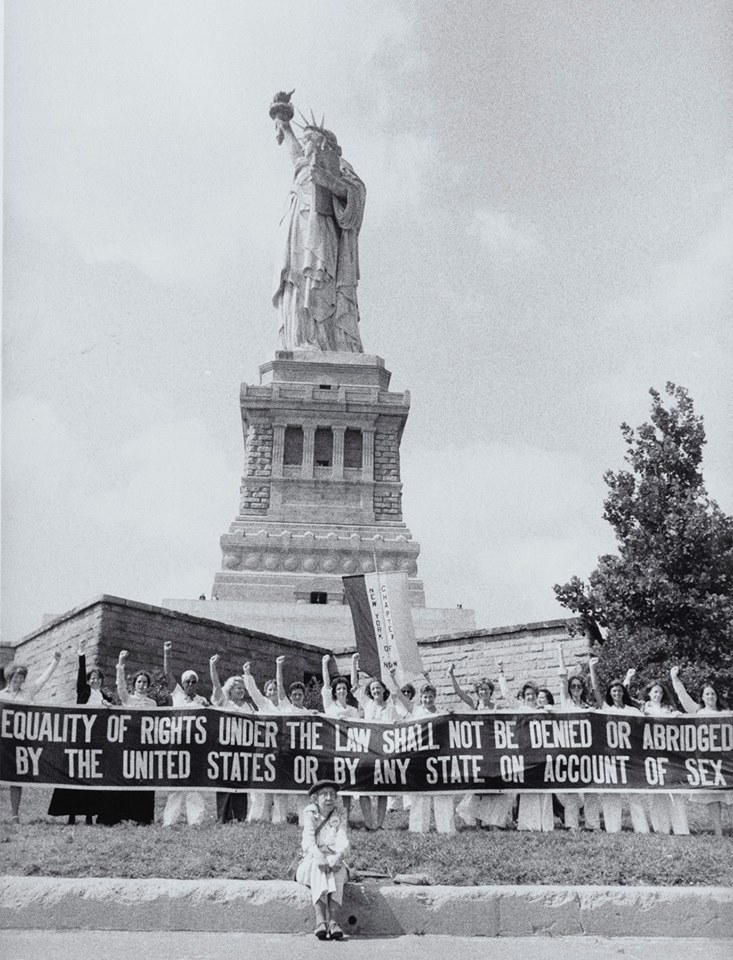 Women protesters demand equal rights and fair job policy near the Statue of Liberty. The older woman sitting in the front is an 80 year old suffragist Isolda Dubic, supporter of 1920's ERA.
A banner reads: "Equality of rights under the law shall not be denied or abridged by the United States or by any state on account of sex."
Statue of Liberty was a protest attraction from its day one in its history. When the mayor of New York was opening this object in 1886, suffragists arranged their meeting. Women stressed the fact that the Statue of Liberty is a woman statue that symbolizes freedom and human rights in a country where women couldn't vote.
Statue of Liberty attracted the mass protests even during its construction. The assemblage of the statue stopped for a few weeks due to workers' strike. They demanded a higher hourly rate for their work.