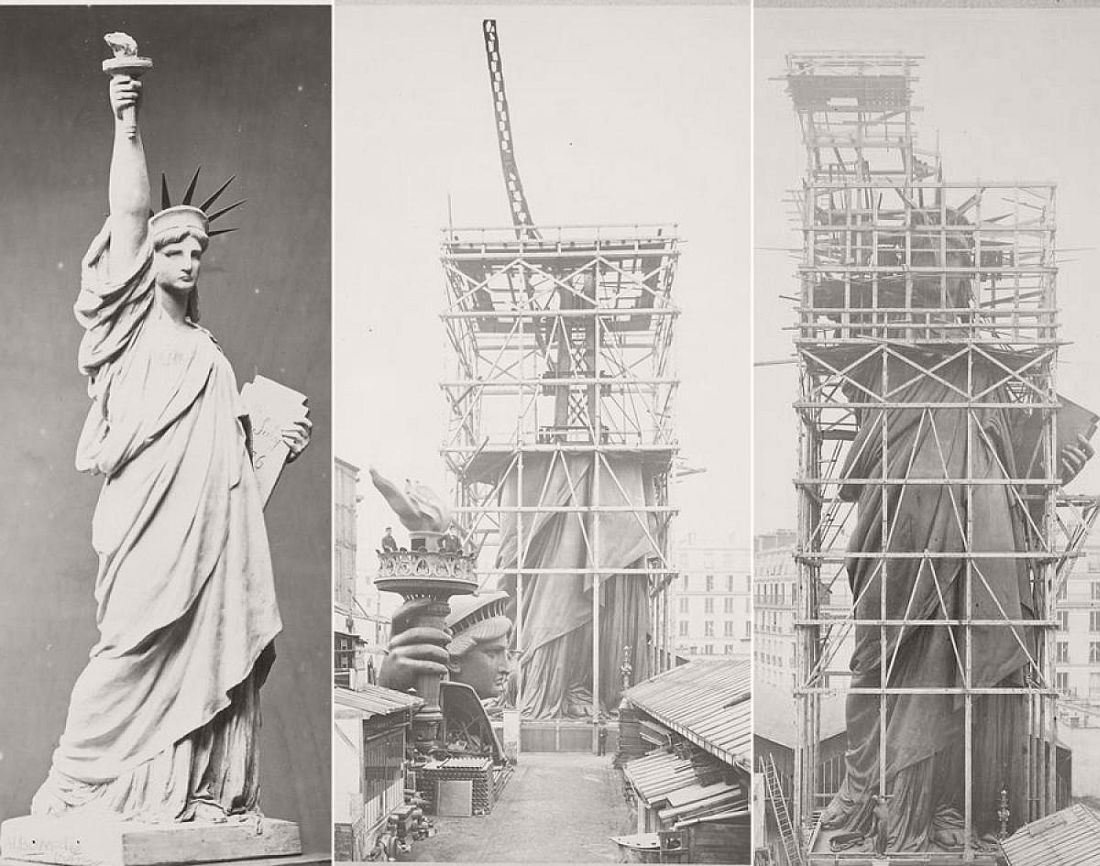 This set of rare pictures shows the first days of Statue of Liberty on the land of New York City before and during the construction. The idea of a monumental symbol of Liberty belongs to famous France humanists, Édouard de Laboulaye. Once he spoke about this idea to another antislavery activist, architect Frédéric Bartholdi, it had several attempts to be implemented. 
Bartholdi had a similar idea, and at first, a plan to build Progress or Egypt Carrying the Light to Asia was proposed to Isma'il Pasha, Khedive of Egypt. Still, the expenses were too high for Egypt's economy at that moment. Roman goddess Libertas found her embodiment as a dedication to the American struggle for Liberty and was inspired by two female figures, symbolizing Liberty: American Columbia and French Marianne. The image of Liberty already was on the American coins of the time, as well as was implemented in the architecture of the United States Capitol Building. 
France sponsored the Statue itself, and the American side provided the basement. 
The act of the gif coincided with the US Independence Day, July 4, 1884.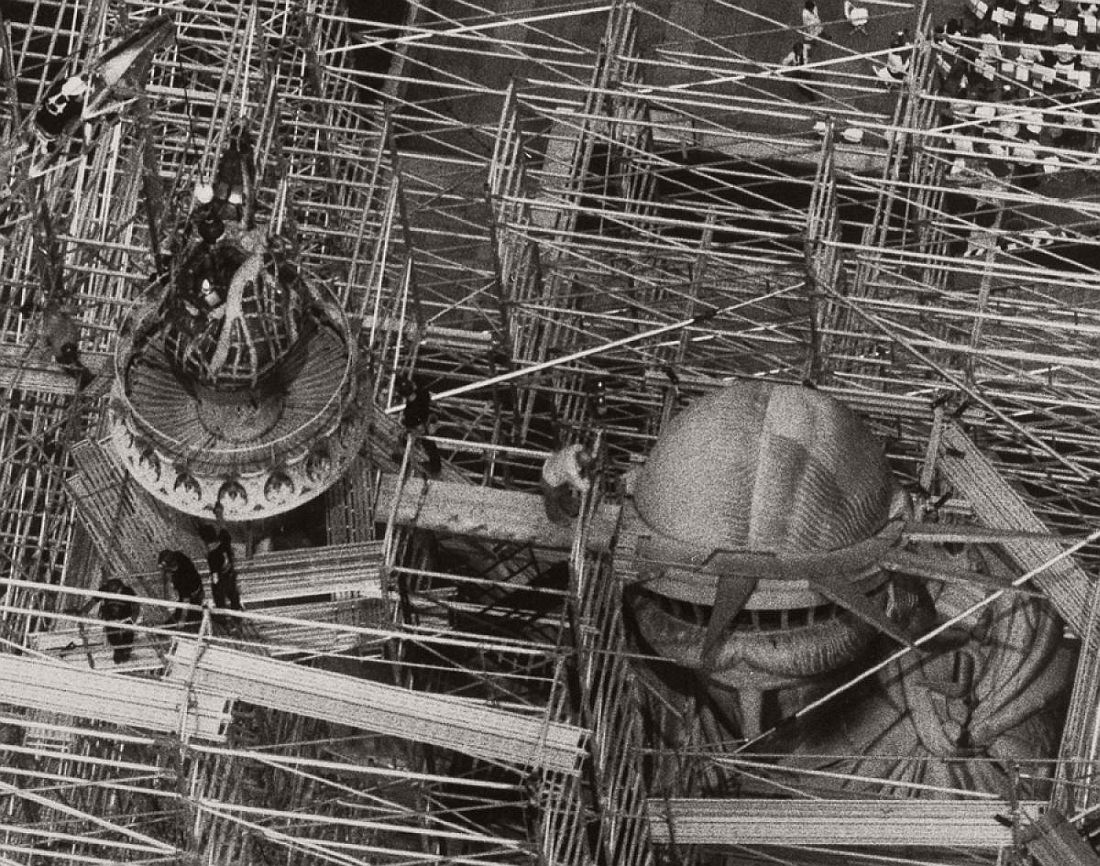 The cover was created by thoughtful modeling with clay, and performed by Bartholdi. There are many versions of his inspiration for the design: some say that the face belongs to his mother, another – Isabella Boyer, widow of Isaac Singer. An old episode lured the posture he saw during a street fight in Paris in 1851. He remembered the girl from the barricade, in a light dress, and with a burning torch in hand, which became the prototype of the Statue. 
Gustave Eiffel performed the engineering part of making the colossal figure stable and strict.
Statue was completed in 1884 and successfully shipped to New York in 1885. It was transported in pieces (350 items) by 214 boxes on the steamer Isère. The total weight of the Statue is 450,000 pounds (225 tons), 179,200 pounds (81,300 kilograms) of copper was used in the Statue. 250,000 pounds (113,400 kilograms) of iron.
A crowd of more than 2,000 people welcomed the ship. But the pedestal works were still going on. Till 1885 American side gathered 80% of required funds: $102,000 instead of $120,000. As a result, the building of the pedestal lasted until 1886.
Bartholdi started the Statue reassembling right after the pedestal was ready. All pieces of steel framework anchored in the concrete on a stand, and the skin of the statue was attached step-by-step. An interesting one: there were no injuries or lethal accidents during construction.  
Bartholdi's idea was to put the lights on the torch's balcony, but the Army Corps of Engineers prohibited this plan, due to possible interruption of the vision of ships' pilots. 
So, the lights were made on the torch. To provide electricity to the island, and the Statue, A power plant was built.