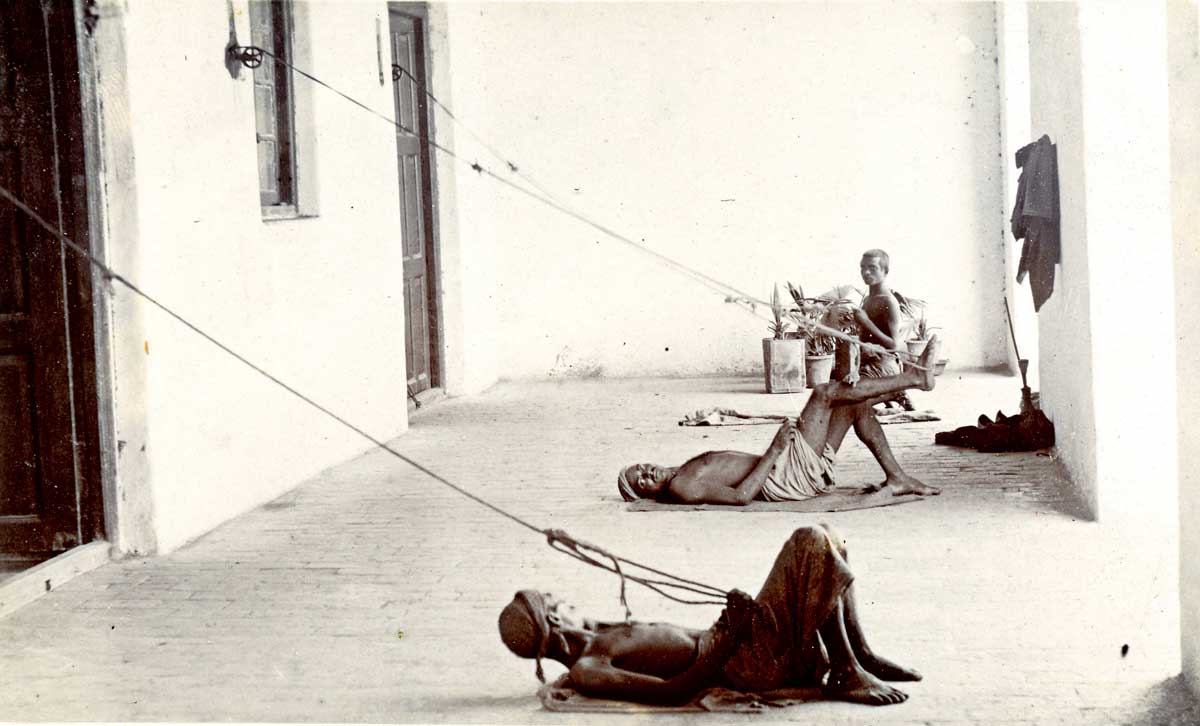 Punkah Wallah was a replacement for the air conditioners for the wealthy people hundreds of years ago. Basically, punkah is a large fan, while Wallah is a servant who's moving it, usually with his legs.
Punkah Wallah seems to be the most boring job ever. Don't forget it when complaining about our work: boring, paying little… So, from now on, when you feel that your career is not good enough, remember the Punkah Wallah.
India is a homeland for Punkah Wallah
As you can imagine, India is the land of the dominating heat. This fact frustrated Victorian Era English colonialists, who had a particularly hard time due to their genetic habit to the relatively cold climate.
And since electricity was a rare beast in the 19th century, Punkah Wallah was the only air conditioning option. The cheap labor in India and your colonialist status was a plus.
The task of the fan-boys was as simple as anything boring: they had to set move giant fans – Punkahs, which were hung from the ceiling of living rooms (and sometimes entire churches or other indoor areas).
Lots of different punkahs were in use, tailored or wooden ones. I must say that wooden ones were more dangerous: the ropes that linked the punkah to the ceiling could collapse due to constant friction, and it could fall right on the gentlemen.
The remote control
Sometimes the Punkah Wallah could sit in the same room as the fan was pulled with their hands. But in this main photograph, taken in the 1900s, Wallahs are moving fans with legs. In this case, Punkah Wallah could stay behind the wall of the room, and the strings of the fan are pulled from the outside.
Punkah Wallah was usually deaf. Unlike ordinary servants, Punkahs could not be sent out of the room when the conversation took on a secret nature or a delicate matter – of course if the gentlemen did not want to suffer the heat.
Electricity was a Punkah's profession killer. And this is clearly not the case when at least someone misses the extinct profession.
Punkah Wallah tradition in the USA
A chilling punkah was an integral part of the Southern states' wealthy homes, but they had a different name. Slaves handled Ceiling-mounted fans. Yep, English gentlemen at least paid some pennies to deaf locals. 
Interestingly, both the wealthy men and their slaves benefited from their interactions with the fans. Masters experienced the fans' cooling winds, insect-free time, and the occasion to showcase their money and sophistication. Even though they were consigned to labor at the fans, enslaved workers likely used their proximity to elite whites to learn "genteel" codes of behavior, while gleaning information about the plantation world and beyond.