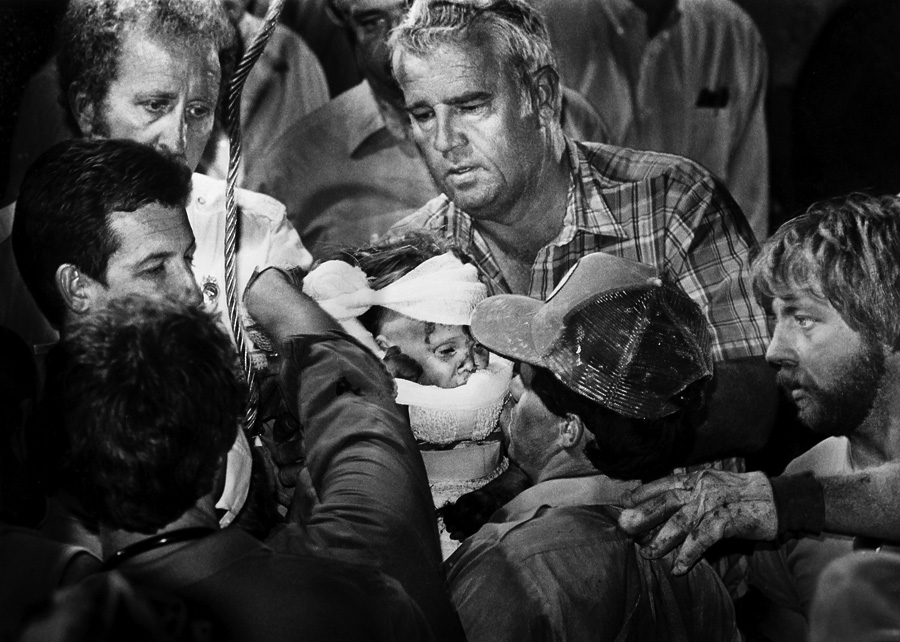 With this photo of Baby Jessica, Oldpics starts a new section of Pulitzer Prize-winning pictures. We aim to highlight the most excellent images in the history of this prestigious award, adding some noteworthy facts and stories behind.
Oldpics had already covered some of the Pulitzer-winning photos before while covering the Top 100 most influential photos in history. 'Saigon Execution' by Eddie Adams and 'The Allende Last Stand' are the most excellent examples. But there's plenty of other outstanding images that Pulitzer jury selected during the decades of their work.
How Pulitzer photo award appeared.
The Pulitzer Prize has a long, more than 100 years of history. It was established by the world-famous newspaper publisher Joseph Pulitzer. His breakthrough publications New York World and St. Louis Post-Dispatch, reinvented newspaper journalism. Pulitzer implemented a lot of innovation in the publishing business, including the university level of journalistic education. 
Joseph Pulitzer defined "four awards in journalism, four in drama, one in education, and four traveling scholarships." Nowadays, the jury announces winners of the Pulitzer award each April annually. Although, the first winner received his prize on June 4, 1917.
The story of 'Baby Jessica' photo
Scott Shaw captured this picture 33 years ago, at the end of the 58-hour baby-saving campaign. There were numerous cameramen from the top publications, CNN was covering the incident non-stop. But Scott Shaw had the luckiest angle and the best moment so that his 'Baby Jessica' photo won Pulitzer prize that year. 
This photo was the final accord during the saving of 18-month-old Jessica McClure, who fell down an 8-inch-diameter well shaft in Midland, Texas. Reporters named her "Baby Jessica."
The rescue force had almost no time to act. But the rock in the ground and the lack of necessary equipment complicated matters. The ultimate strategy to penetrate a shaft next to the well and then a tunnel to her location ended up taking until Oct. 16 to accomplish. Press reported that Baby Jessica was singing "Winnie the Pooh" songs from time to time, confirming worried bystanders she was still breathing.
In the end, of course, paramedic Robert O'Donnell of the Midland Fire Department saved Baby Jessica. He passed through the tunnel, picked McClure from the well, and handed her to assistant paramedic Steve Forbes.
This photo reminds us of one of the most excellent pictures by Eugene Smith: 'Soldier holding a baby.'  Luckily, the Japanese bombs were not exploding while Baby Jessica saving campaign.