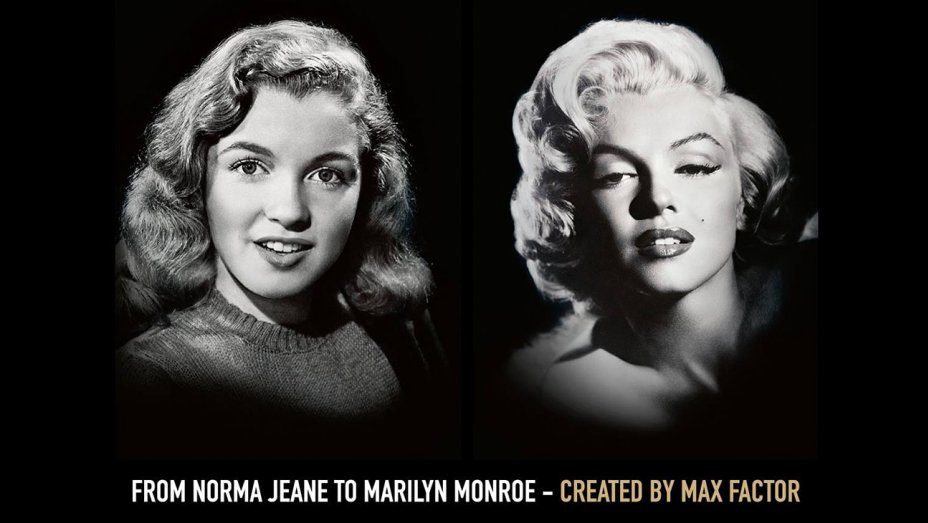 Max Factor states that Marilyn Monroe was a client of the brand in the beginning of her career in the late 40s. She was known as Norma Jeane Mortenson then. Here's an anniversary advertisement that presented Monroe as a global ambassador of the Max Factor brand.
That was the best Max Factor's move: to position its cosmetics as a treat that helps to transform the innocent-looking young lady into the sex symbol she's known as today ("From Norma Jeane to Marilyn Monroe – Created by Max Factor," reads the campaign's tagline).
Read more: Max Factor demonstrates the beauty micrometer, 1935
"Marilyn made the sultry red lip, creamy skin, and dramatically lined eyes the most famous beauty look of the Forties and it's a look that continues to dominate the beauty and fashion industry," said Pat McGrath, Max Factor's global creative design director. "It is the ultimate look that defines glamour — nothing else compares."
There's no surprise that young Marilyn selected Max Factor's products as her main cosmetics brand. In the late 40s, their label was a very well known beauty treatment, and the rumor has it, that it was Max Factor's son who worked personally with Monroe as an image consultant.