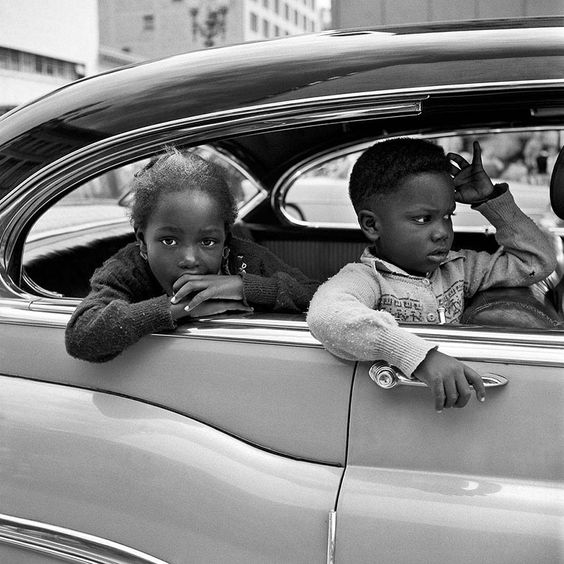 This photo by Vivian Mayer belongs to her massive portfolio on New York street pictures. She took thousands of photos of ordinary people and places in New York in the 1950s and 60s. But her photo archives are still not so well-known. The recognition of her talent came only two years after her death in 2011.
New York became home-city to many extraordinary photographers who shared love with their home with magnificent pictures. Oldpics selected 65 bright images of postwar street life that represent the spirit of the New York of the 1950s and 1960s.
In total, this set features postwar New York pictures by David Attie, Anthony Barboza, Donald Blumberg, Esther Bubley, Jeanne Ebstel, Bedrich Grunzweig, Simpson Kalisher, Jan Lukas, Benn Mitchell, Fritz Neugass, Beuford Smith, W. Eugene Smith, Todd Webb, and Weegee. Sixty-five excellent vintage images of the post-war New York are here.
Also, you can take a look at how New York had changed from 1905 until the middle of the century with this remarkable set of old city images.