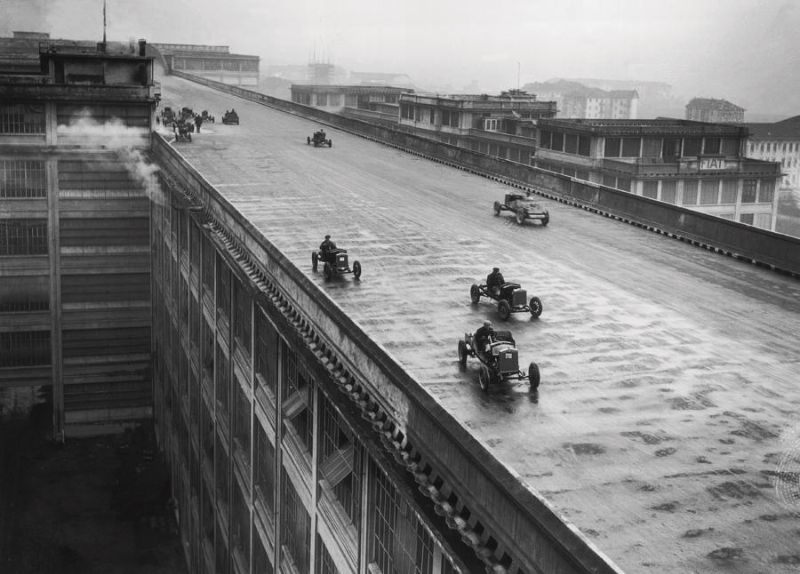 The Fiat test track on the factory roof definitely was the coolest place on Earth for every car lover in the 1920s. And we may guess that Fiat was the most advanced car plant during this decade.
What happens when you give a person a paper, a pen, and ask him to write associations with the word "factory." You'll get such words as a dirty, ugly, noisy, industrial zone.
How Fiat used its roof test track
But the Italian architect Giacomo Matte-Trucco changed this associative array with just one building. He built a car factory, which Le Corbusier himself described as "one of the most impressive creations in industrial construction." Yes, we mean the famous Fiat building with the test track on its roof.
The construction began in 1916 and took almost seven years. The factory was located in the Lingotto area of ​​Turin, Italy. The five-story building became the largest car plant in the world. All Fiat cars (including the legendary Fiat Topolino) were assembled there.
At the last assemblage stage, the car drove to the roof of the plant, where. Each Fiat car had to drive on a roof test track until the engineers and drivers approved the mechanism is fine. The plant was both functional and stylish.
We know that Henry Ford received some overseas recognition for his car building talent. This plant creator deserved this honor as well.
What happened to the test track
The factory idyll ended in the 1970s. By this time, the plant was ideologically outdated. The car assembly system had changed, and it was not possible to rebuild the constructivist building for it. But it wasn't so easy to demolish such architectural beauty.
Italians demonstrated their exceptional creativity again. They announced a contest to re-qualify the building in 1982. The winning project involved the reconstruction of the plant into a cultural, shopping, and entertainment center.
And the Fiat test track on the roof is still there. Moreover, it holds competitions from time to time.