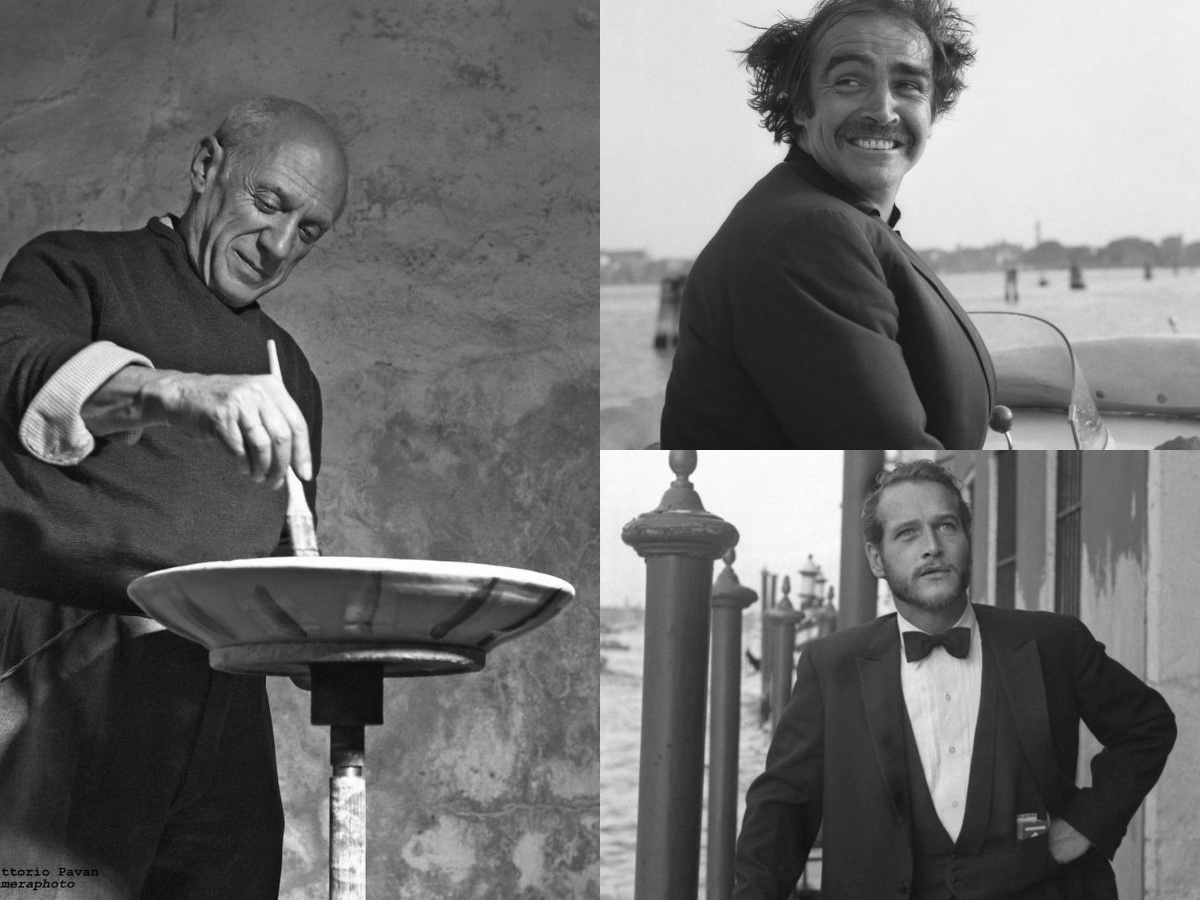 Many famous people fell in love with Venice, and we publish some amazing pictures of this romance. Jane Fonda, Sean Connery, Sophia Loren, Ernest Hemingway, Salvador Dali – all of them in street photography from this city of the 1960s. Don't be surprised; there're even pictures of elephants walking the streets of Venice. Why not.
These Venice pictures are the small part of the more than 300,000 negatives in the Venetian studio Cameraphoto. They have accumulated over a period spanning over sixty years.
Venice archive
Vittorio Pavan, a former student and now owner of the Cameraphoto studio has become the extraordinary photo archive custodian. Despite continuous and painstaking care for the safety of negatives, they deteriorate quickly and inevitably. To preserve this historical legacy, the owner of the archive launched a Kickstarter crowdfunding campaign. He plans to raise funds to digitalize the original images and preserve high-resolution copies of these excellent Venice pictures.
Oldpcis selected 26 Venice pictures from the Cameraphoto archive. Take a look at Catherine Deneuve, Sean Connery, Sophia Loren, Ernest Hemingway, Salvador Dali, Alain Delon, Claudia Cardinale, Brigitte Bardot, Jane Fonda in the streets (well, sometimes in the waters) of this old city.
Genius writer Hemingway had a special feeling for Venice. The writer participated in WWI in the Venice area. Hemingway was wounded and spent several months while recuperating after an injury.
See more photos from Italian trip of Ernest Hemingway