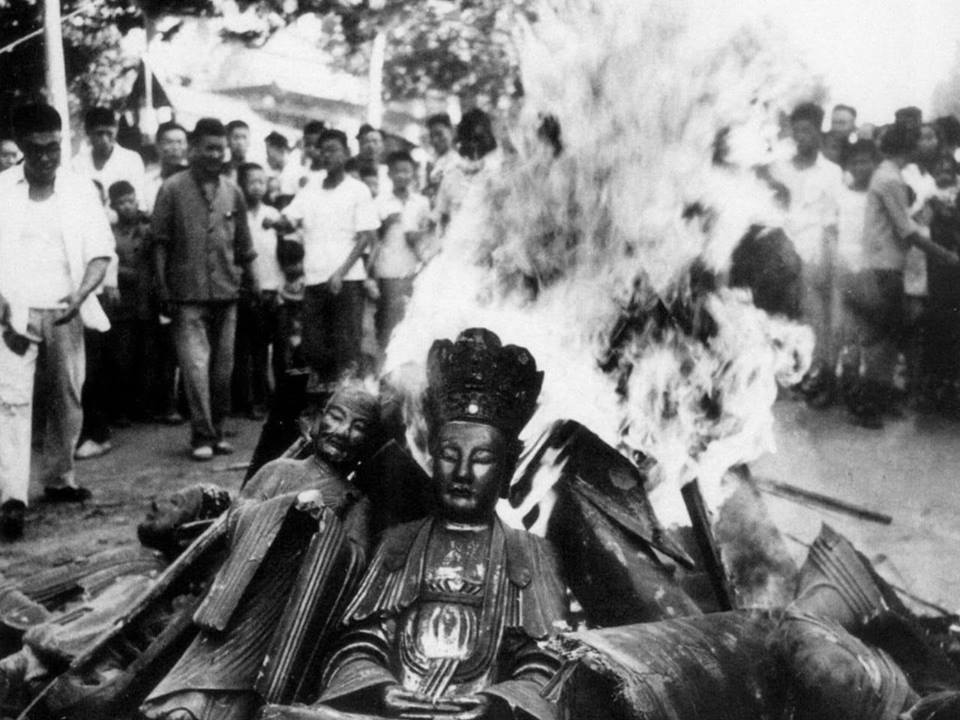 The Cultural Revolution in China was launched by Mao Zedong, then Chairman of the Communist Party of China and started in 1966, right after his historical swim in August.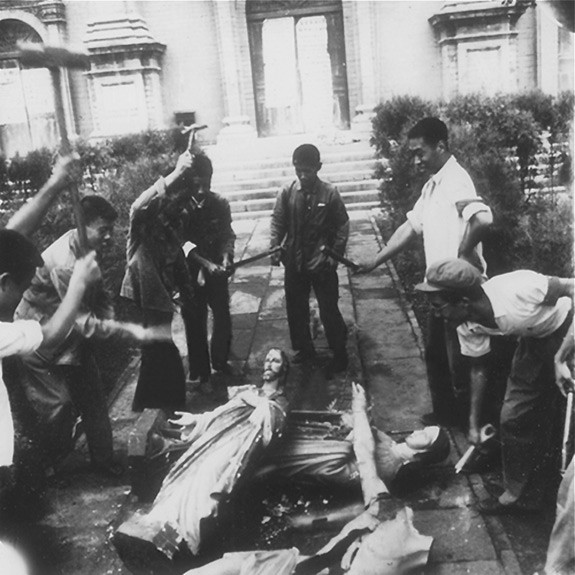 Later on Mao endorsed the Red Guard movement at a huge rally in Tiananmen Square. He wore the red armband that was to become the badge of the student movement. The Red Guards were encouraged to "Destroy the Four Olds and Cultivate the Four News". The Four Olds were: old customs, culture, habits, and ideas.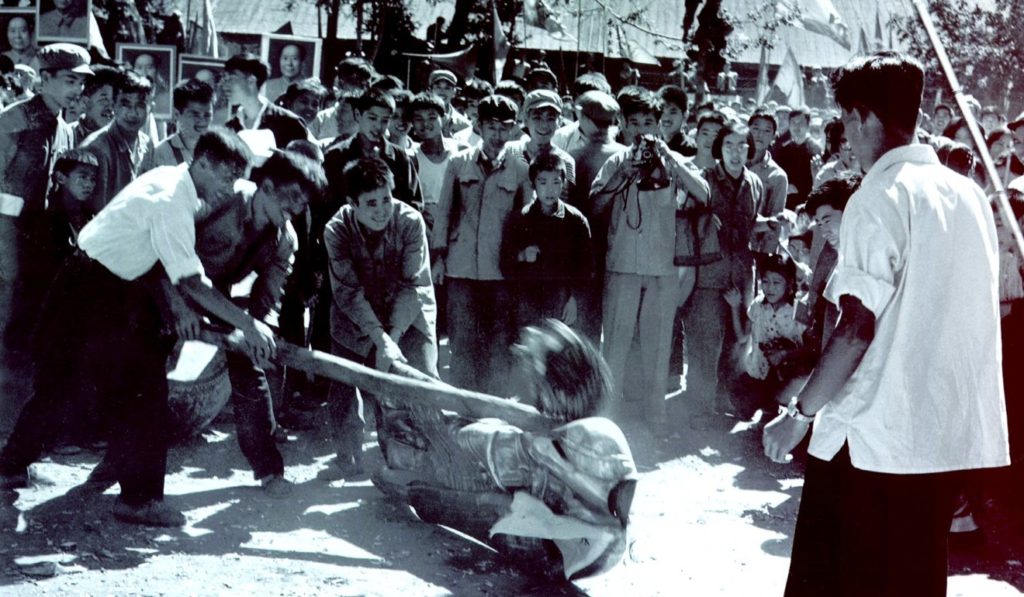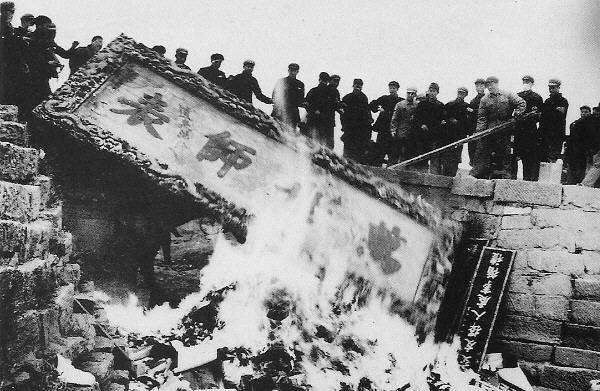 After that old statues were torn down, smashed and burnt. Streets were renamed. Monuments were defaced. Shops were ransacked. Signs were torn down. Books were burned. Religions were abolished. Tombs were raided. And hundreds of thousands people were executed.
The history of the Cultural Revolution in China ended up with tightening power grip of Mao Zedong. He suppressed all tries to transform the political system into something more liberal. Chinese tried to protest but later in 80s, but they failed miserably and communist party kept all its power.