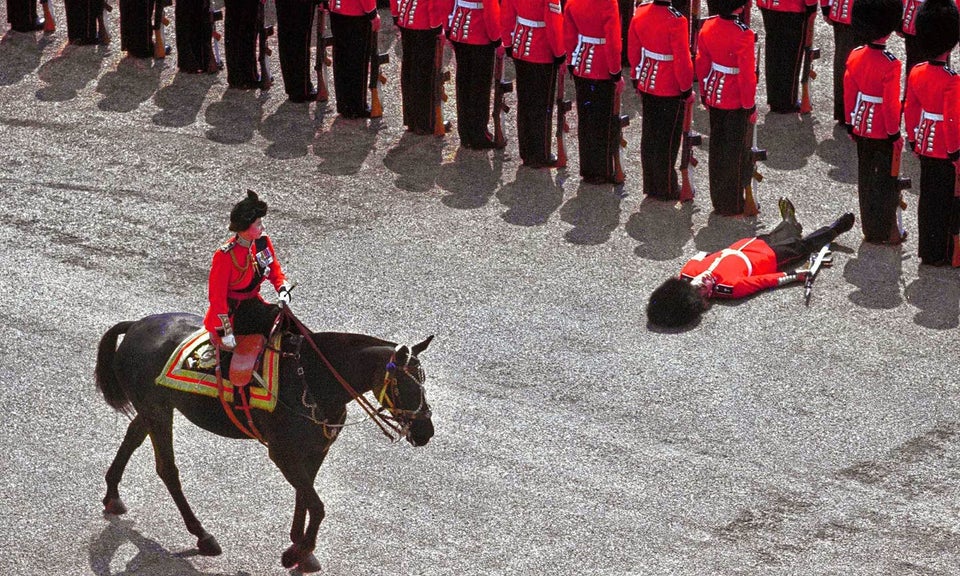 A guard collapsed during this morning's Trooping of the Colour ceremony in 1970th. It was the first faint episode of many, that will follow the glorious reign of Queen Elizabeth. The last two incidents happened during the Queen's three-day 90th birthday celebration.
He fell face-down to the ground as several thousand crowds were watching the ceremony. The royal family was there too.
Fellow Guards remained emotionless, as it should according to the strict protocol, but the protocol crew rushed to help the stricken one. Afterward, the shaken Guard was helped away by paramedics.
The military rules in the British army are pretty strict, and even faint is formalized by commandments. Two possible reasons to pass out are defined by a protocol: it can get pretty hot and they'll lock their knees. Usually, unlucky guards get a combo of both. And in fact "don't lock the knees!" is the advice given to troops standing in the line for long periods in the heat.
Read more: Victorian Valentines