It's hard to imagine Saint Valentine's Day without it's main attribute – a greeting card. Saint Valentine's Day is the second most popular day in the USA after Christmas for greeting cards. Greeting Card Association says that annually people send nearly 190 million valentines to each other.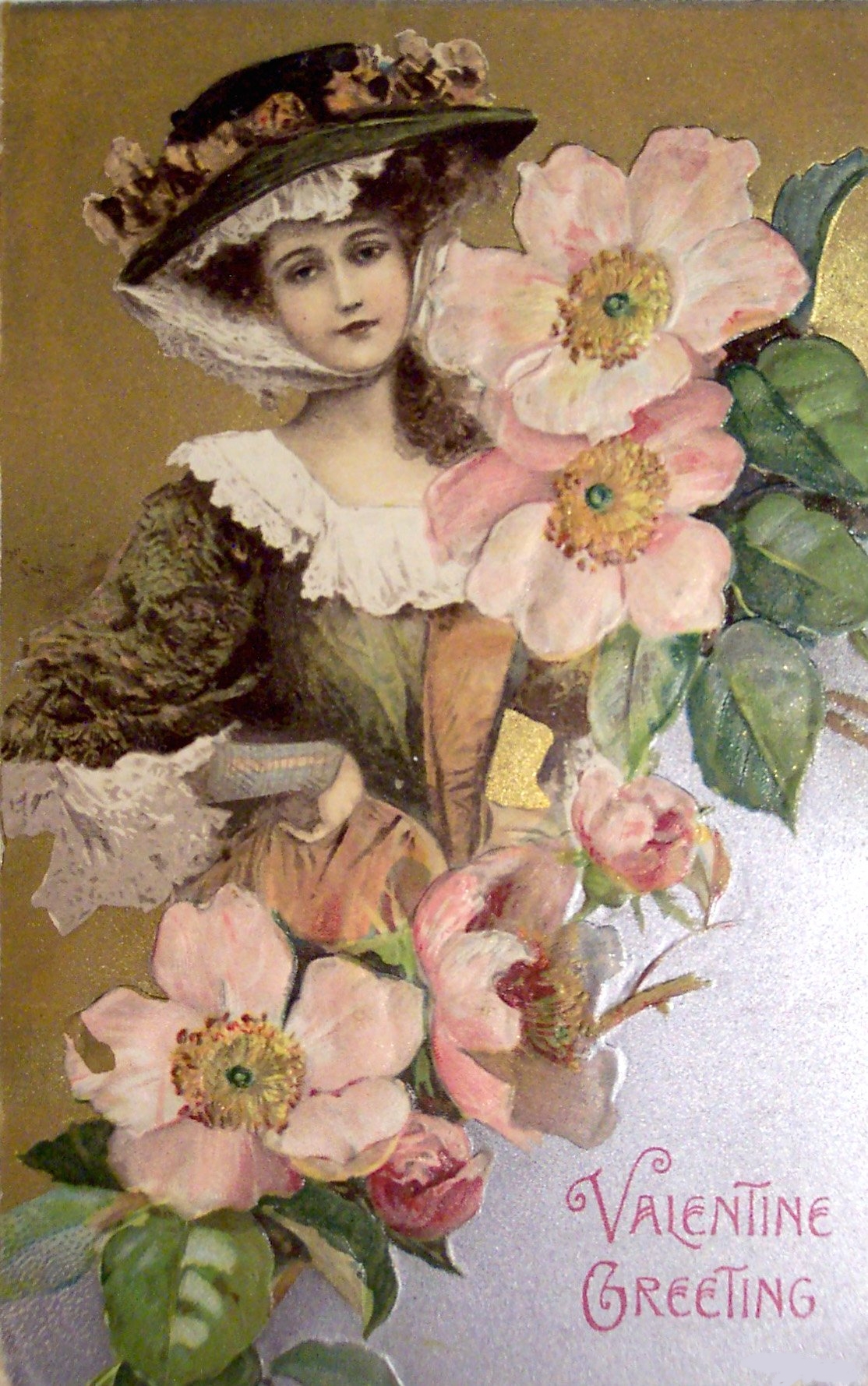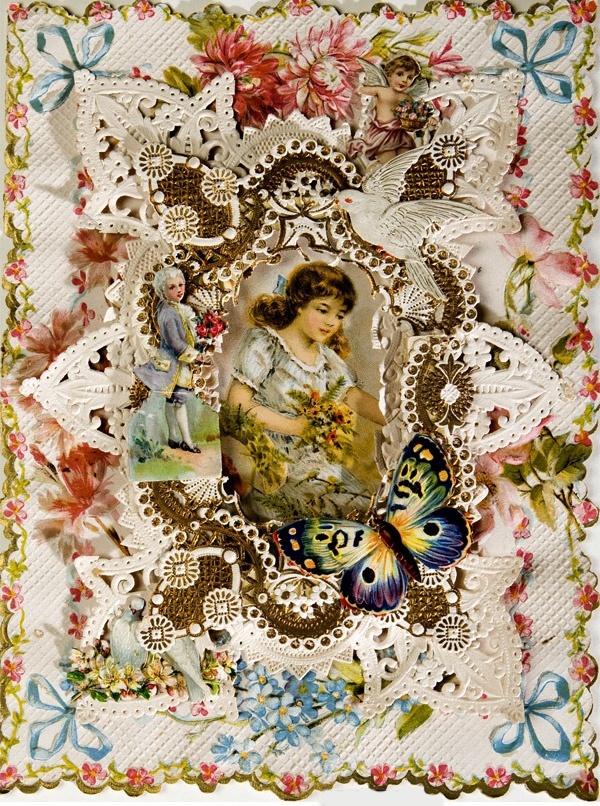 And that tradition began long ago, by the middle of the 18th century, it was quite common for lovers of all social classes to exchange small handwritten notes or other tokens of affection on Saint Valentine's Day. After 1840 in Great Britain Valentine cards could be mailed for just one penny, the mass produced Valentine card was born.
Soon from cheap printed cards they evolved to several layered elaborated greeting cards. They were imported to the USA but that made the price for them to high and cards were still not affordable to many Americans.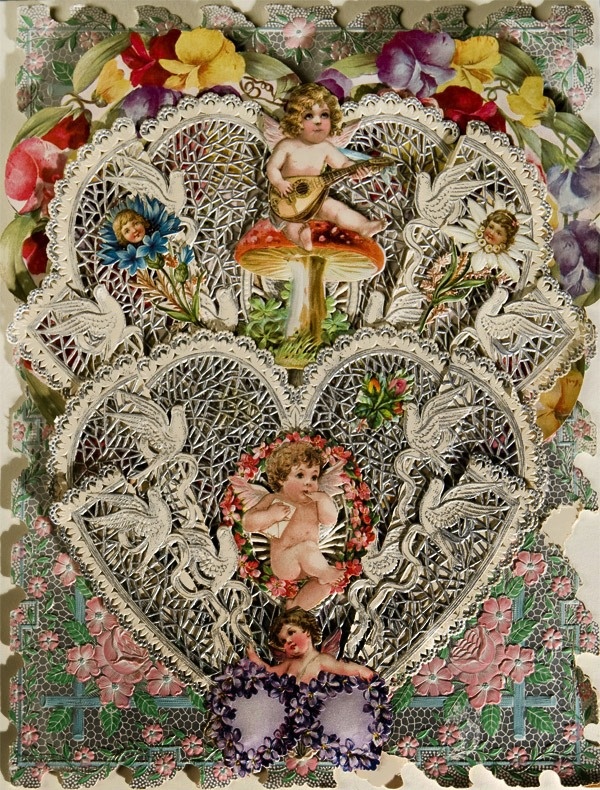 But that changed after in 1847 Esther Howland, a 19 years old girl from Worcester, Massachusetts, received such a valentine from England. It was decorated with an elaborate fine lace border and cut out ornate flowers that have been colored and pasted on. In the center of the valentine was a small pale green envelope that contained a note with a red border and a verse appropriate for Valentine's Day. Esther's father owned a large book and stationery store so she persuaded him to order special materials so she could experiment with crafting her own valentines.
Nowadays Esther Howland, is called "The Mother of the American Valentine", she started her business from almost nothing and when she sold it in 1881 it had grossing over $100,000 per year.
She created cards for all budgets. Simple Howland cards were sold for five cents, but the price for truly elaborate and highly decorated cards which had inner envelopes for secret love messages, locks of hair or even rings, was up to $50 for a card ( it's equivalent to $1000 nowadays).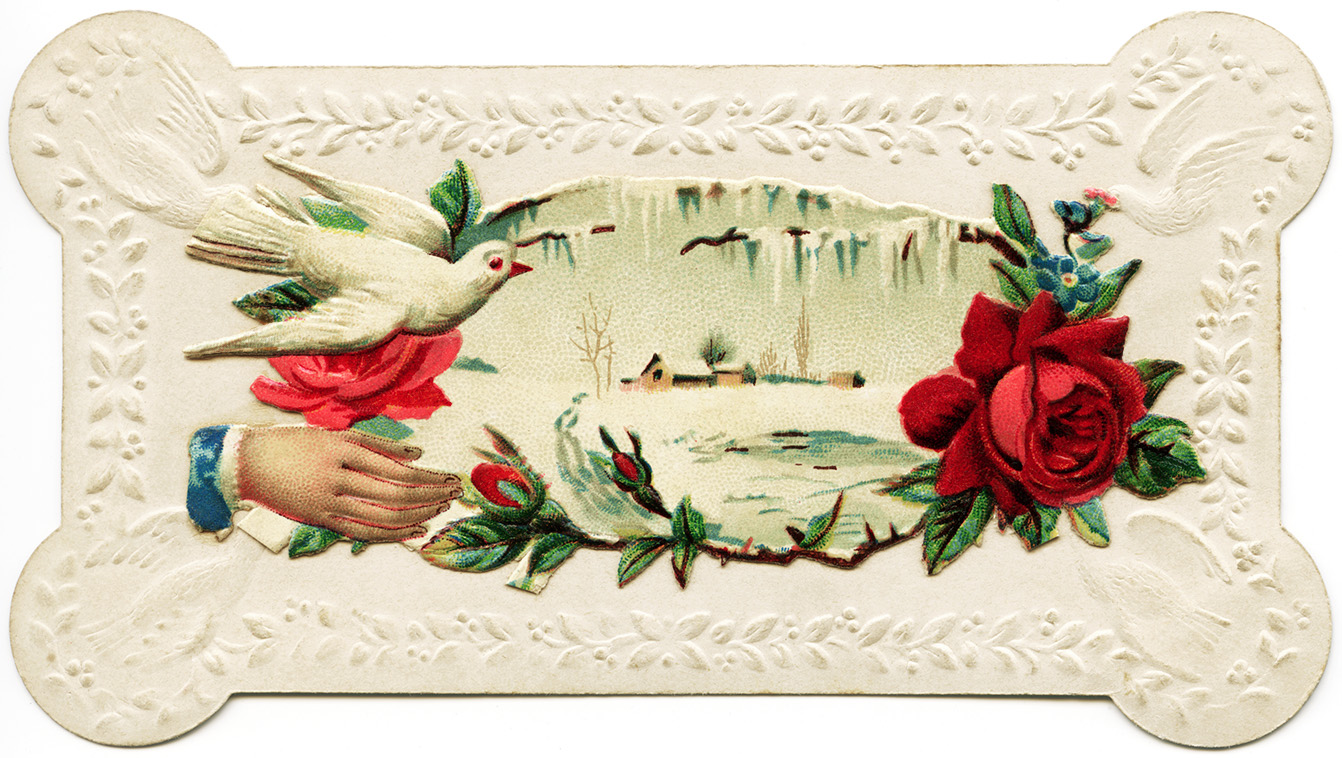 But not only hearts, swans, white doves, flowers and Cupid were popular on Victorian valentines, there were quite a lot unpleasant valentines, known as "Vinegar Valentines". Vinegar Valentines were sent out, usually anonymously, around Valentine's Day and some of them were so distasteful that postmasters would often confiscate them before they reached their intended target.
Each card was decorated with a caricature of a certain type of person accompanied by a cruel, insulting poem that usually rhymed. The cards were usually produced on cheap paper because the recipients would probably throw them away after opening.