Elvis Presley was drafted into the US Army in 1957 and started his service in March 1958 when he was 23 years old. His friends and everyone who knew him well stating that Elvis was never been the same after those 2 years in the army.
He refused all offers of special 'conditions and treatment' made by the administration, including the Navy proposal of establishing an "Elvis Presley company". He wanted just to serve as everyone else did in the army. And here's how King became a soldier first, reaching the sergeant rank upon the ending of his military career.
You know him as a King. But he also was a sergeant
"People were expecting me to mess up, to goof up in one way or another. They thought I couldn't take it and so forth, and I was determined to go to any limits to prove otherwise. Not only to the people who were wondering but to myself," that was Elvis said about his decision.
Elvis was offered $78 a month on top of another $1,000 from his record company, and let's not forget that he supposed to be the most famous American by that time.
Oh, and his hair? Despite the best tries from Sen. Clifford P. Case, R-N.J., to save the iconic haircut, it had to go, according to the rules. So he sat down and his ducktail was shaved off.
After 6 months of service, In August 1958, Elvis's mother Gladys Presley passed away due to a heart attack. Elvis was allowed to go home to Memphis for the funeral. He would later call her death "the great tragedy of his life." Some researchers of the rockstar life claimed that it was the beginning of the dark years of the King when he started his grim journey of drug addiction.
Read more: A twenty-one-year-old Elvis Presle, 1956
When he returned to Germany from her funeral, Elvis was an example of the perfect serviceman and was promoted to sergeant.
Nobody knows how Elvis's career could go further if he hadn't taken the two-year pause in the entertainment industry. His mother still would have died unexpectedly. He still may have discovered the immediate pleasures and long-term destruction of drugs. He might even have slipped out of public view more quickly than he did.
By the end of Presley's service, he had 10 Top 40 records in his portfolio. His final day of active duty was March 5th, 1960. His time in Germany may not have directly led him to the sad ending that came when he died on a toilet.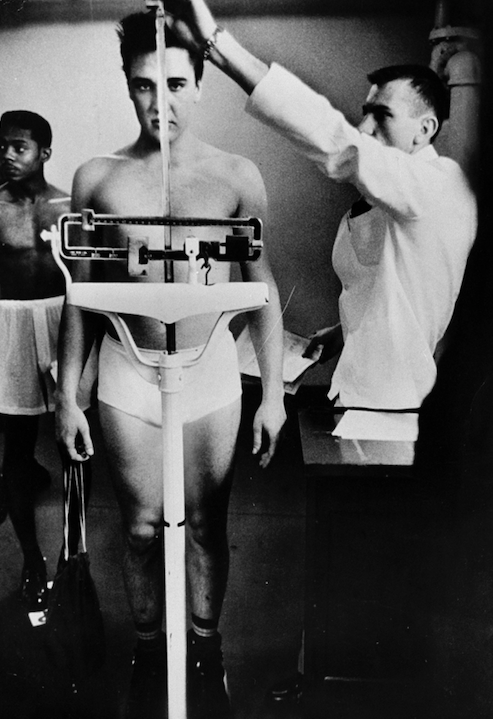 The photo above shows Presley getting his height measured at 6 1/2 for the pre-induction physical examination.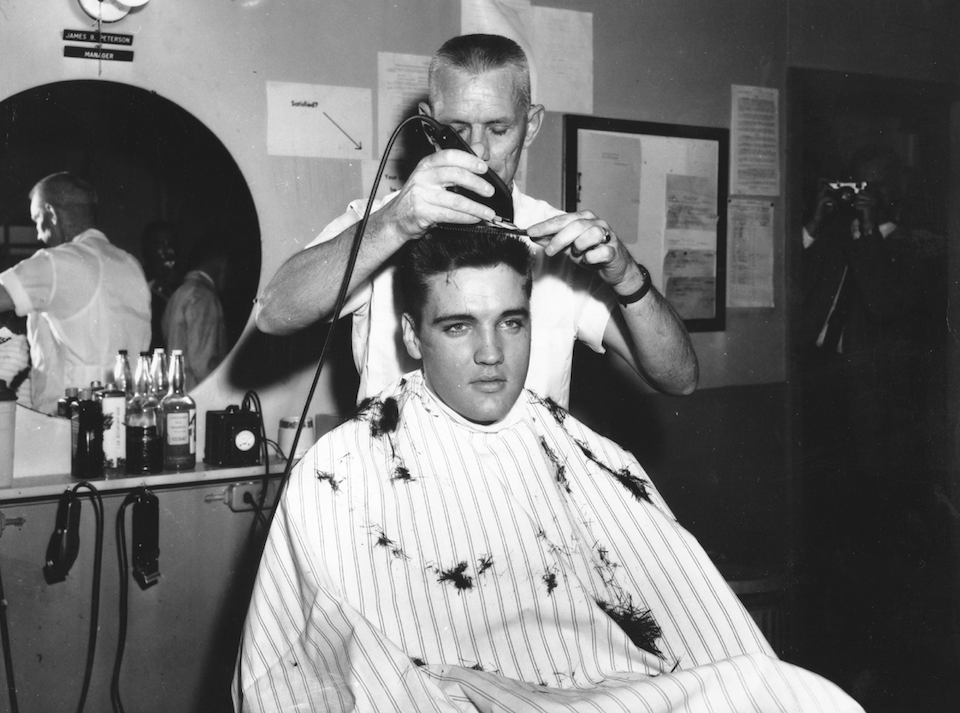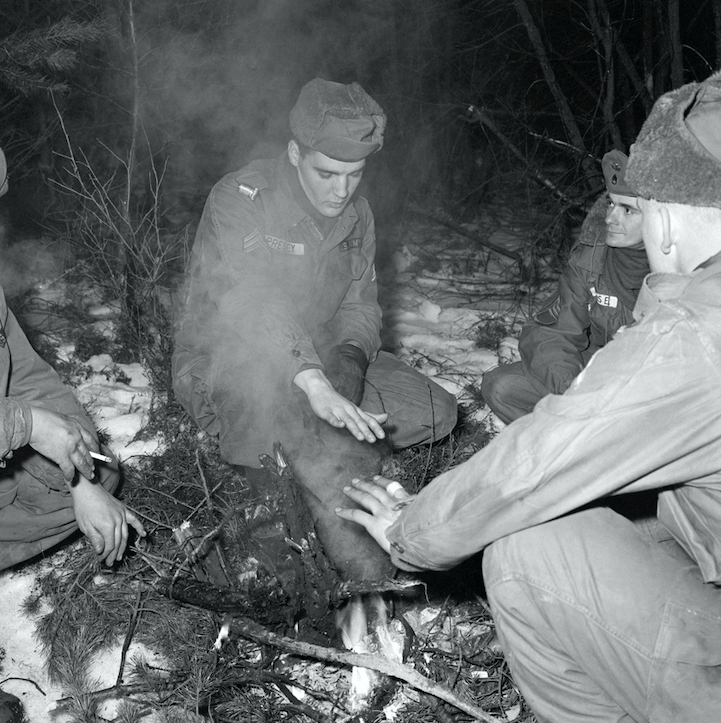 Presley warming up his hands by the fire, a month prior to his discharge from the military.