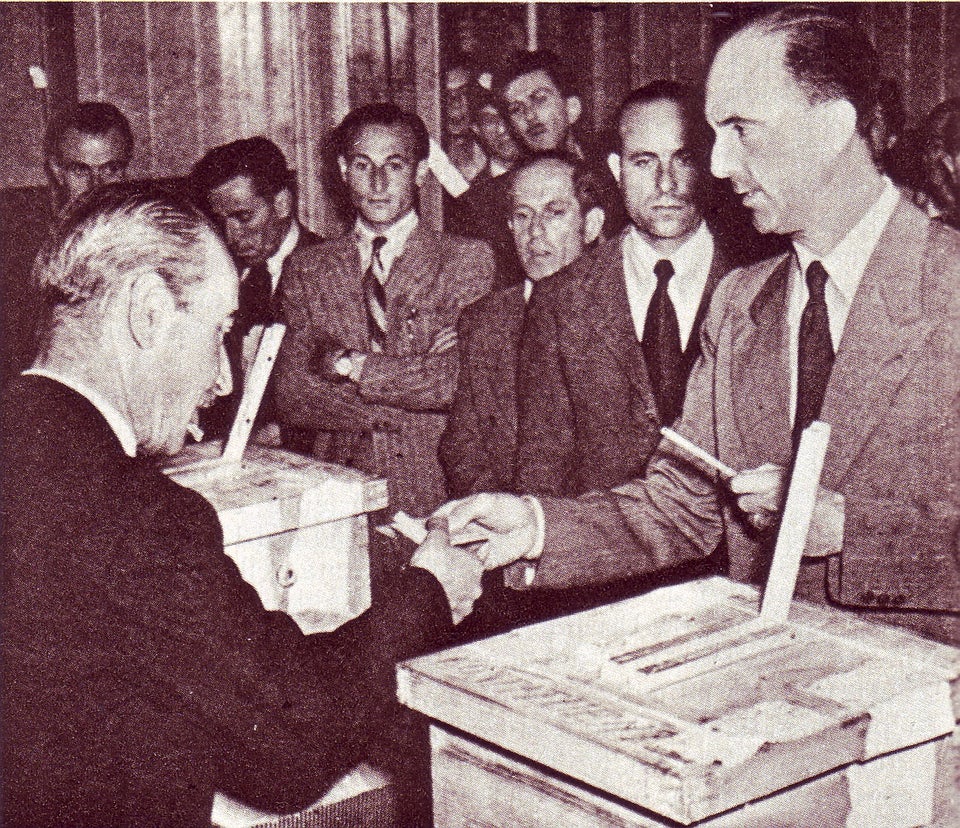 In this photo Umberto II, the last monarch ruler Italy is participating in the referendum on the abolition of the monarch. There's no doubt that Umberto II voted to keep Italy as Monarchy during this plebiscite, on the 2nd of June, 1946. Nonetheless, Italians had a different point of view. 12 million voters supported the establishment of the republic, while 10 million agreed on the monarchy.
The short record of Umberto II
Umberto, II was the very last king of Italy. He had a nickname 'May King'  because he ruled only 34 days — from May 9, 1946, to June 12, 1946. It took ten days to count the votes, after what Italy became a republic.
At the same time, Umberto II ruled Italy for a bit longer period de-facto. His father, King Victor, passed the rule to his son in 1944 when Rome was freed from the German occupation. Don't be confused, the only reason Victor allowed his son to rule, was his unpopularity.
The royal gay-catholic?
Umberto was raised in an authoritarian and militaristic style. Parents taught him "show exaggerated respect for his father"; as in private and public Umberto always kneel down and kiss his father's hand before speak. Even in adulthood, and he had to stand still and greet when his father entered the room. Like the other princes of Savoy before him, Umberto received a military education;
Umberto II was married to Marie José of Belgium, but it was a kind of facade for the real love of Italian Monarch. Newspapers published a lot of witnesses of the homosexual life of Umberto II in Italy. His partners' list supposedly involved Italian screenwriter Luchino Visconti and French artist Jean Marais. Some historians claim that Benito Mussolini had a dossier on Umberto's private life for blackmail plans. Interestingly, Adolf Hitler also knew about this sex specifics of the Italian prince. He feared that Umberto II will become the formal (the real power was in Mussolini's hands) ruler of the Germany ally. Here's why Furer offered several times to abolish the monarchy and get rid of the royal family.