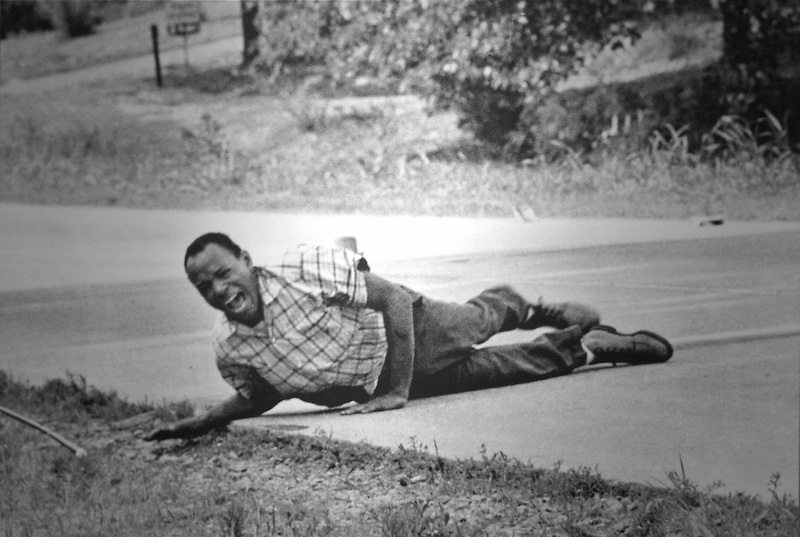 This picture of the shot civil rights activist James Meredith by Jack Thornell was the last to win the Pulitzer award in the Photography section in 1967. Afterward, this nomination split on Feature Photography and Spot News Photography (existed till 1999).
James Meredith and the civil rights movement
The Civil Rights Movement in the United States passed through some hot years in the 1960s. Despite the fact the segregation left formally in the past, Afro-Americans had to fight to fill their rights with the real sense. James Meredith was one of the most influential civil rights movement figures. A Tennessee-born man gained popularity after entering the University of Mississippi. Not the best place to study for a black guy in the 1960s. James Meredith was the first Afro-American who dared to set his foot into this Univesity. He was kind of following the way of Ruby Bridges, who attended the white school in Southern state during this period.
The dangerous march of 1966
In 1966, he orchestrated a massive civil rights event called "March Against Fear." James Meredith intended to cover 220 miles from Memphis, Tennessee, to Jackson, Mississippi, to demonstrate local Afro-Americans that they should not fear harsh white social conditions.
Three police cars, news reporters, a few buddies of James, and FBI agents escorted this march was escorted. Nonetheless, Aubrey James Norvell shot James Meredith on day two. Overall, a sniper shot him three times. Norvell wounded activist's shoulder, chest, and leg. In the photo, shot James Meredith hugs the ground looking for cover. He screamed out, "Oh my God!".
Capturing the shot 
Jack Thornell was an Associated Press intern when he received an assignment to cover this Civil Rights March. 26-year-old caught a lady luck tail when a senior photographer left the march to buy soda. Thornell was the only reporter who captured the dramatic moment when James Meredith was shot. After the sniper started to pull the trigger, Thornell immediately picked his camera and pressed the shutter.
Several prominent civil rights figures, including Dr. Martin Luther King Jr, visited James Meredith the next day after the shot incident.