Cindy Sherman gained popularity in the late 70s when her Untitled Film Stills were released. She filmed 69 'Stills' in 1976-1980, portraying different women characters in various life situations. The whole movie was produced and played by actress herself, which was unbelievable in that period of time. Cindy Sherman images deserved the status of an art-house trendsetter and made her one of the most respected women in photography.
Read more:
Rock music photo history of 60s in 33 pictures
'The Critic': a story behind plus more photos of Weegee
Untitled Film Still#21 (City girl) climbed into TOP 100 most influential photos in history according to Times magazine.
You may find familiar many of here heroine characters, thinking that you already met them in Alfred Hitchcock or Jean-Luc Godar movies. The librarian(13), the chic starlet(7), black-n-white movie star (54)… all these characters were carefully picked up from the long list of valuable feminine images from Cindy's childhood and youth years. Critics precisely noted that Sherman didn't just play herself in that series. She played the actresses playing all of the roles instead, finding unique behavioral and style details for each of them. Not all of the Movie stills are actual movies, but rather some short observations of women images, captured in an unexpected manner. Cindy Sherman images were always bright and talented, take a look at the best ones.
More iconic photos:  The Molotov man: the Nicaragua photos of Susan Meiselas
Cindy Sherman lives in New York and actively participates in art performances and exhibitions.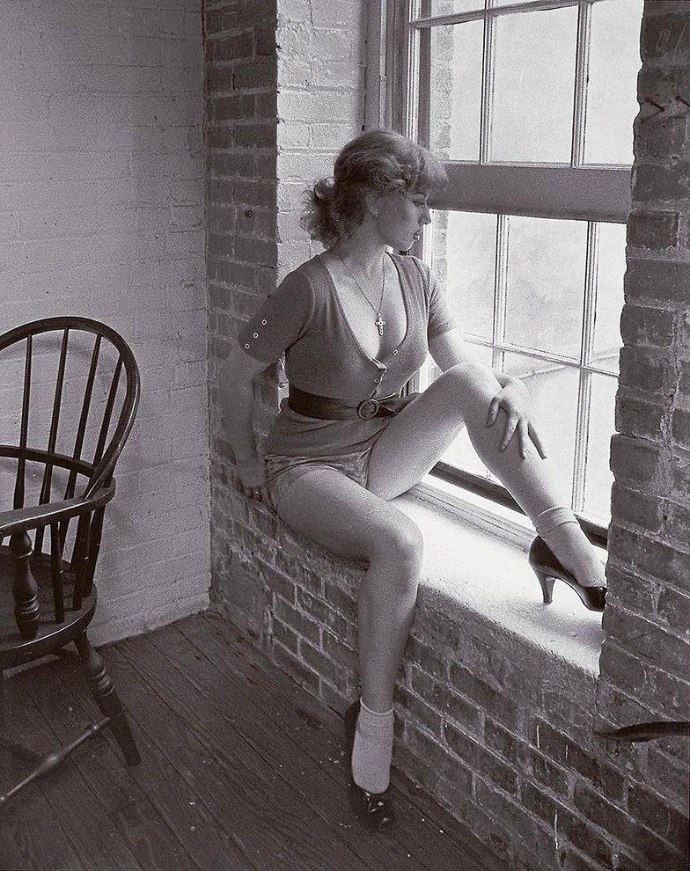 Why Cindy did everything by herself? "I've tried to work with friends and relatives, and even hired an assistant. But once I've paid money I felt like there's was no way to cooperate anymore. I was putting pressure on them, and even people that were close to me didn't understand my rage. When I'm looking in a mirror looking at a new character I don't expect to find something particular. I'm just gazing and looking for new inner feelings for the character, something unique every time".
The key to understanding Cindy's works lays in her unique approach: she didn't play a city girl, she lived the life of an actress who played city girl. Or even lived a city girl's life for a brief moment.