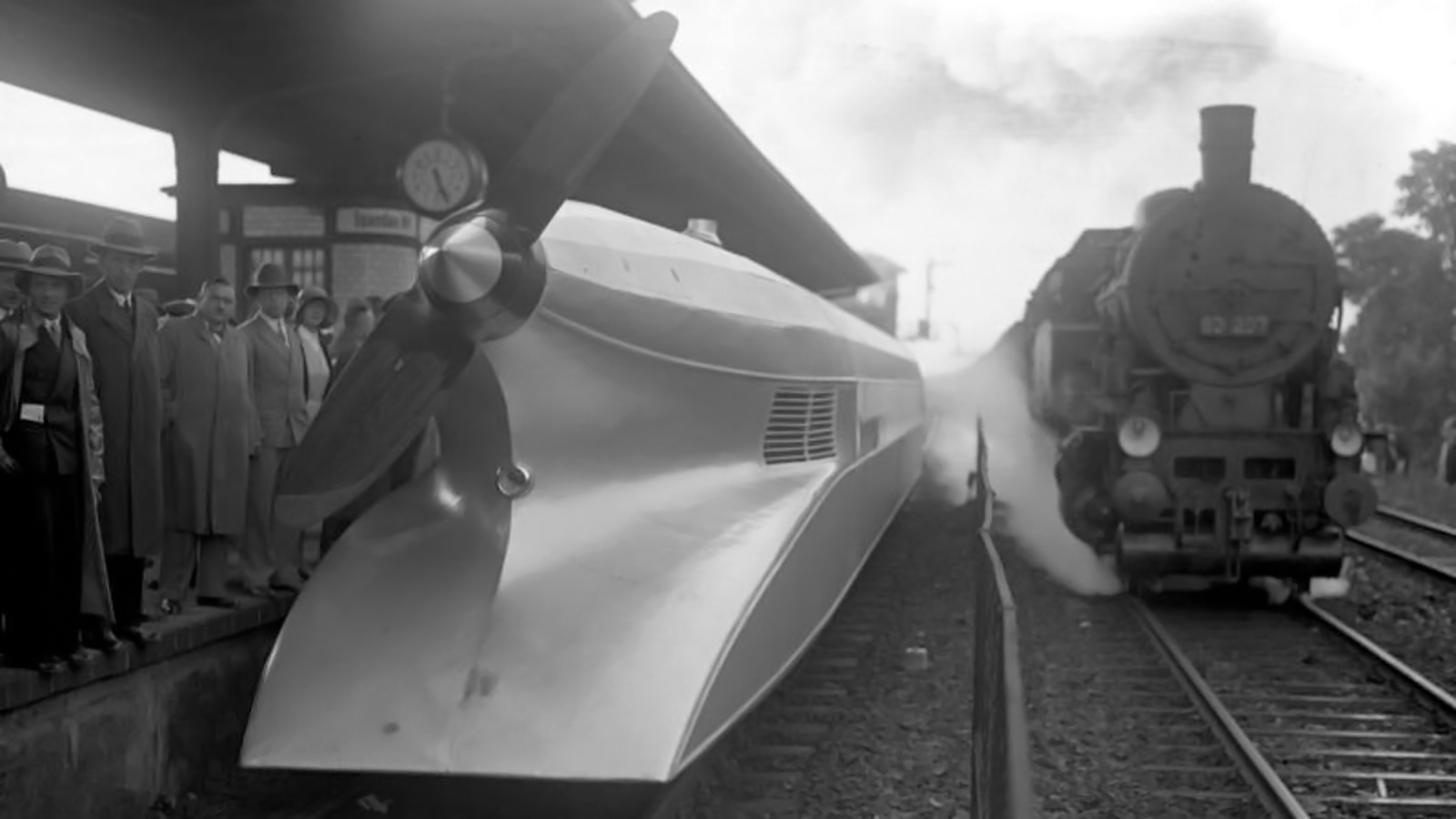 Germans called Schienenzeppelin the 'Cigar on the rails.' This device set the world record speed for railroads, although Count Zeppelin, the inventor of rigid airships, had nothing to do with the project.
A Russian start
Interestingly, the history of the Schienenzeppelin starts in Russia. A local engineer Abakovskiy completed the construction of a railroad car with an aircraft propeller in 1921. He named it originally "an aircar." This Russian railroad car even made several trips and tragically crashed, taking seven people to the grave, including the inventor.
The Germans still found potential in this tragic story. Thus, engineer Franz Krukenberg created a 26-meter air locomotive with a design in the then fashionable Zeppelin style.
The speed records of the Schienenzeppelin
On May 10, 1931, this Schienenzeppelin recorded a speed of 200 kilometers per hour. It was made of aluminum. Its lightweight allowed it to hit the world speed records. The futuristic beauty beat its own record a few months later, hitting 230 kph. Yes, the German industry is good at setting speed records. After that, they began to roll this modernist invention all over Germany in order to demonstrate to the public. The Germans could not believe what they saw.
The Schienenzeppelin could carry up to 40 passengers, but not in luxury. The interior design was kept to a minimum, also due to weight concerns. 
Schienenzeppelin was impractical
However, the Schienenzeppelin turned out to be not very practical. The propeller was behind the zeppelin, so it was not possible to attach other cars to it. Schienenzeppelin could only stay as an autonomous and independent car. The trips were expensive and impractical. Aircar did not climb hills well and did not have a reverse gear.
Many believed that the rotating propeller was very dangerous for passengers. The express created powerful air currents when passing by at high speed. Rail Zeppelin was a pretty noisy beast. And the railroad pavements themselves weren't perfect enough to handle ultra-high speeds.
The last trip  of the Schienenzeppelin
In short, operational shortcomings outweighed the beauty of the engineering idea. In 1939, the Germans disassembled the Rail Zeppelin. Schienenzeppelin completed its last trip on April 4, 1939. All the materials filled the needs of the German military industry during WWII.
Franz Kruckenberg continued to design trains for railways and died in 1965 at the age of 82.