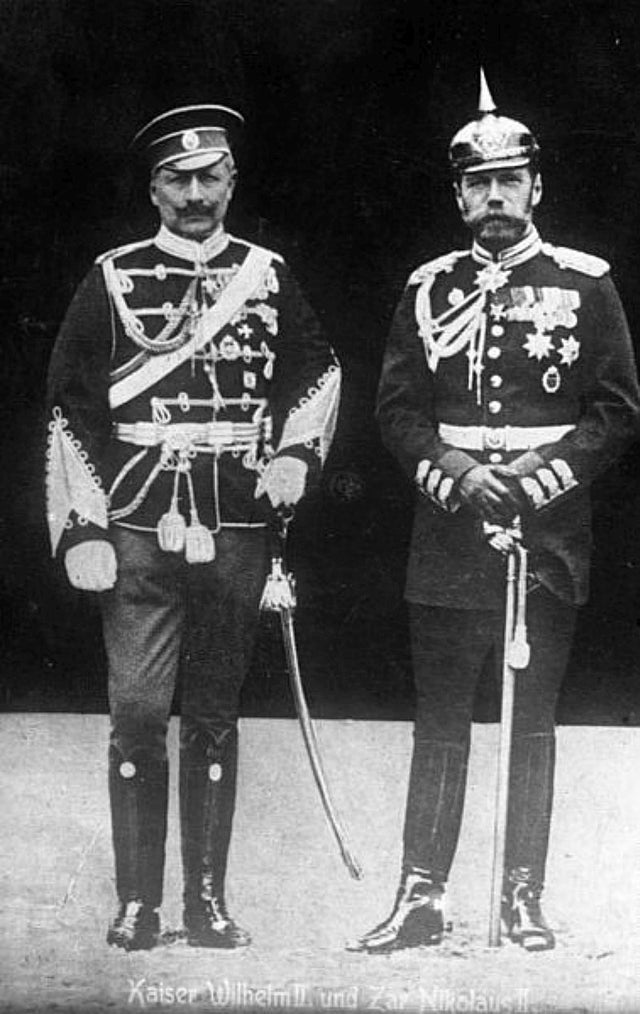 In this photo German and Russian Emporors, Kaiser Wilhelm II and Tsar Nicholas II, wearing each others' uniform. They met on the russian ship Polar Star in summer of 1905, trying to sign a new treaty. We were missing Nicholas II in this picture of Nine European kings.
Kaiser Wilhelm II initiated that negotiations trying to create a bloc of states against England. Relations between Russia and England at that time were hostile. Here's why Nicholas II accepted this proposal of the German Emperor.
Emperors also had plans to induce France to join the alliance. 
Russian ruler signed the agreement with Wilhelm II on the island of Bjorke, without notifying the Minister of Foreign Affairs Lamsdorf. 
This treaty contradicted Russia's obligations within the Franco-Russian alliance. And Lamzdorf managed to convince the tsar to send William II a soft refusal, citing formal obligations towards France. The treaty was actually annulled by a letter from Nicholas II to Wilhelm II of November 13, 1905.