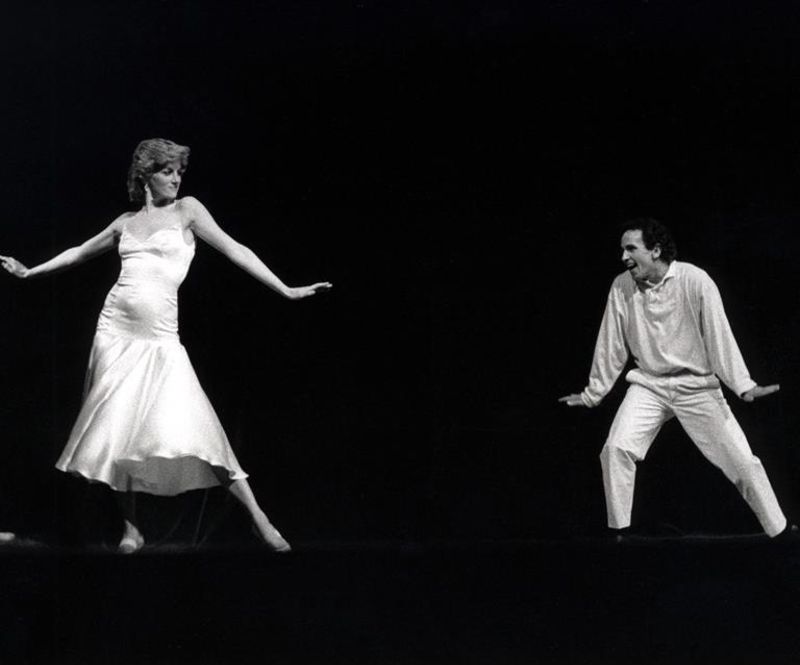 Princess Diana dance surprised her husband, Prince Charles, the royal family, and even the paparazzi.
All girls dream of becoming princesses. And what about a girl who is already a princess? She dreams of becoming a ballerina! This was done by Lady Diana, daughter of the 8th Earl of Spencer.
This dream hadn't come to anything. The aristocratic origin (the count would hardly have been glad to see his daughter in the ballet troupe) was a problem. Add Diana's height of 178 cm, which is not welcome too.
But the princess still found a way to make her dream come true. And it's not about the legendary dance of Princess Diana with John Travolta at the White House.
It all happened during the Christmas show at the Royal Theater, Covent Garden on December 25, 1985. Diana left the royal box "for a second."
To the surprise of her husband Charles and other royal family members, a second later, Diana appeared on stage. She was accompanied by a dancer and choreographer, Wayne Slip.
Diana and Wayne performed Wayne's fiery and masterful dance to Billy Joel's "Uptown Girl."
How could Princess Diana keep dance preparations in secret?
The entire royal family was shocked. Even the paparazzi didn't expect such a surprise. After all, the newspapers reported on Diana's every step. But the princess managed to keep her preparations for the performance in secret for two months.
Wayne recalled later that he and Diana got encores for eight times. One of the bows is traditionally intended for the royal box, which the dancer whispered about in the princess's ear. "I will not bow before them. My husband is there," snapped Diana. Meanwhile, the princess easily knelt for the rest of the audience.
We bring to your attention rare photos of the legendary Princess Diana dance.