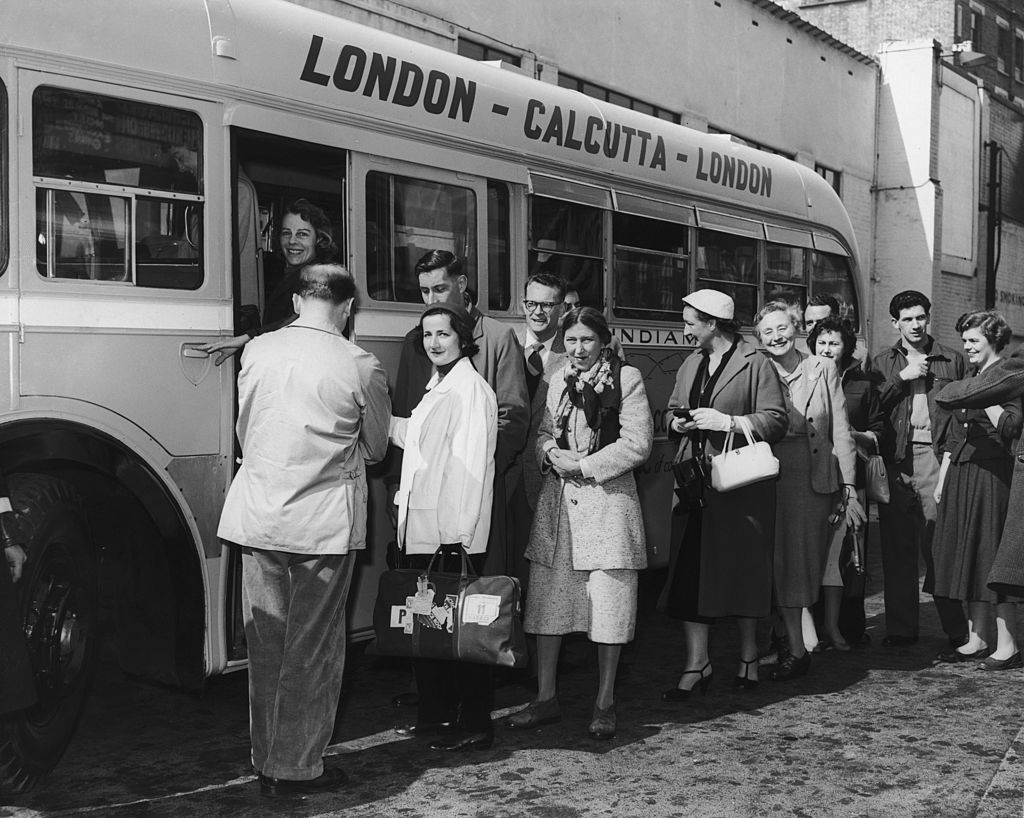 This photo was taken on April 15, 1957, at Victoria Bus Station before the first trip on the longest ever bus route in the world: London – Calcutta. 11,670 kilometers through 11 countries: England, Belgium, Germany, Austria, Yugoslavia, Bulgaria, Turkey, Iran, Afghanistan, Pakistan, India.
45 days to cover the longest bus route
The cheerful people in the picture (among them, by the way, two firefighters who emigrated from Australia) had to spend almost a month and a half on the road. Well, if they were getting to the final point of the route. Fortunately, you did not have to endure the entire journey to Calcutta. You could get off somewhere in Istanbul, giving up the vacated seat to a local passenger in a hurry to Pakistan.
The route was organized by the bus company Albert Travel. The bus was notable for its comfort. There were individual beds for sleeping, a library, and an audio library – for those who preferred to entertain themselves with music. A brochure advertising the route on the Albert Travel bus read: "Your travel home."
This dubious pleasure was worth 145 pounds one way. Translated into modern money – 1462 pounds.
But do not rush to pack your bags. The route was discontinued in 1976.
For comparison: now the longest bus route is around 5000 kilometers from Lima (Peru) to Rio de Janeiro (Brazil).