After Stalin died in March 1953, the main leader of the USSR (First Secretary of the Central Committee of the Communist Party of the Soviet Union) became Nikita Khrushchev. And the period called "Khrushchev's Thaw" started. It opened up the country for some economic reforms and international trade, educational and cultural contacts, festivals, books by foreign authors, foreign movies, art shows, popular music, dances and new fashions, and massive involvement in international sport competitions.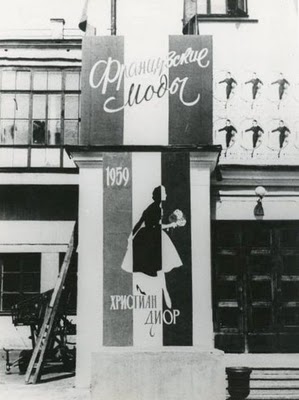 In 1959, the Soviet Union officially allowed fashion shows. That allowed Madame Suzanne Lulling, the Head of Dior Salon at the time, to take the opportunity to organize a fashion show in Moscow.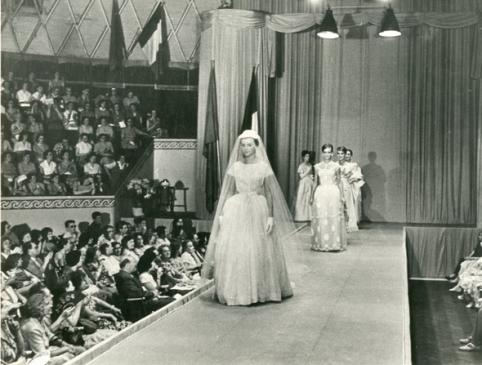 Under the directorship of Yves Saint Laurent, the new head of Dior, the Parisian brand held a five-day fashion show featuring 12 models, at the House of Culture's "Wings of the Soviets."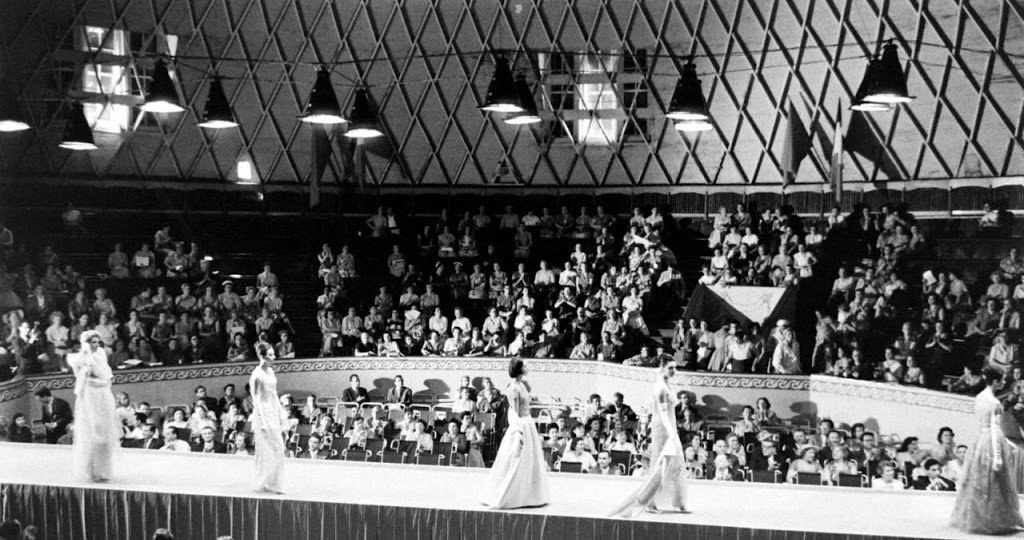 Attendance at the Dior show was by ticket. 11,000 invitations for "défilé" were distributed only among the higher members of Communist party and to the Soviet elite.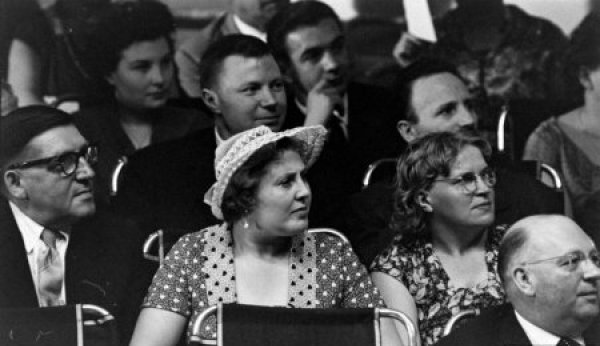 As a part of the show and to allow regular people to have a look at the models in their beautiful outfits, the organisers arranged a walk through the center of Moscow.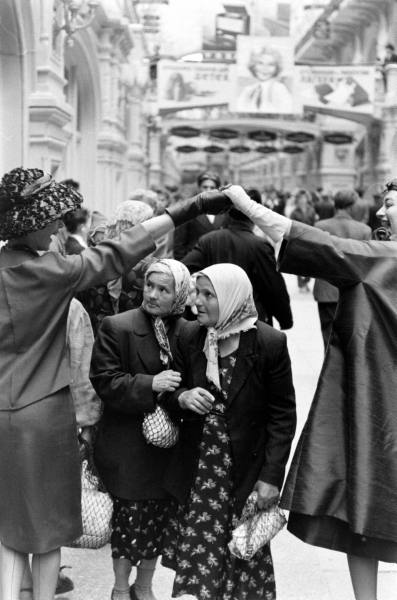 3 out of 12 models took part in the walk and photo shoot.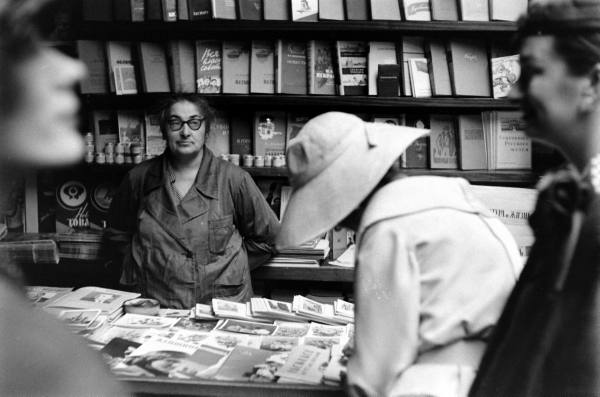 They visited Red Square, local markets, adjacent streets, and the
the USSR's premier department store GUM.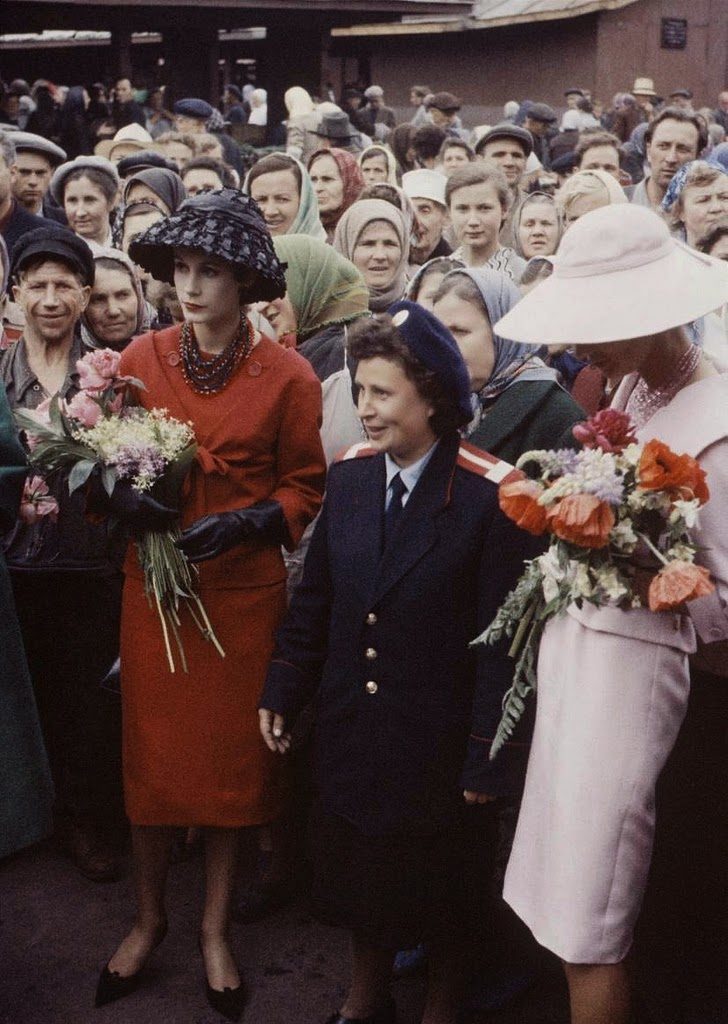 The main Soviet newspaper of that time "Pravda" wrote that some of the styles were too open and short, and that they would not look nice on women who are stout and of short stature. It was evidently taken for granted that the majority of Soviet women were stout and not tall.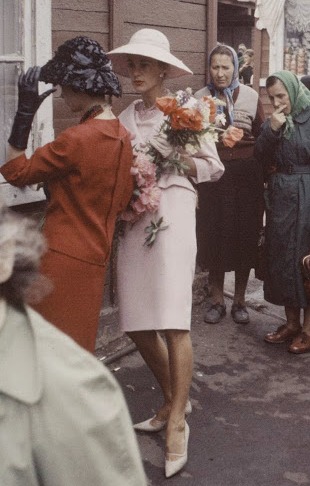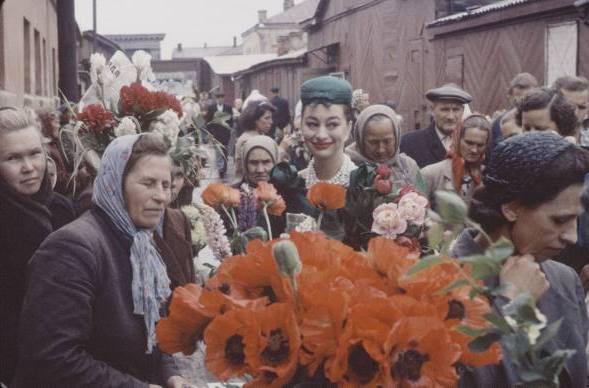 Other magazine wrote: "Bourgeois fashion makers come up with such styles that the woman has difficulty walking and must wrap herself around her man."