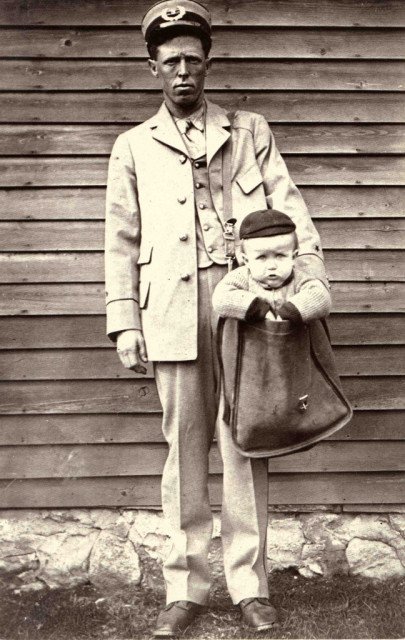 Before 1913 the US Postal Service packages were capped at four pounds, which limited what people tried to send by post. But 1 January 1913 the U.S. Post Office introduced a Parcel Post service for the handling of mail too heavy for normal letter post.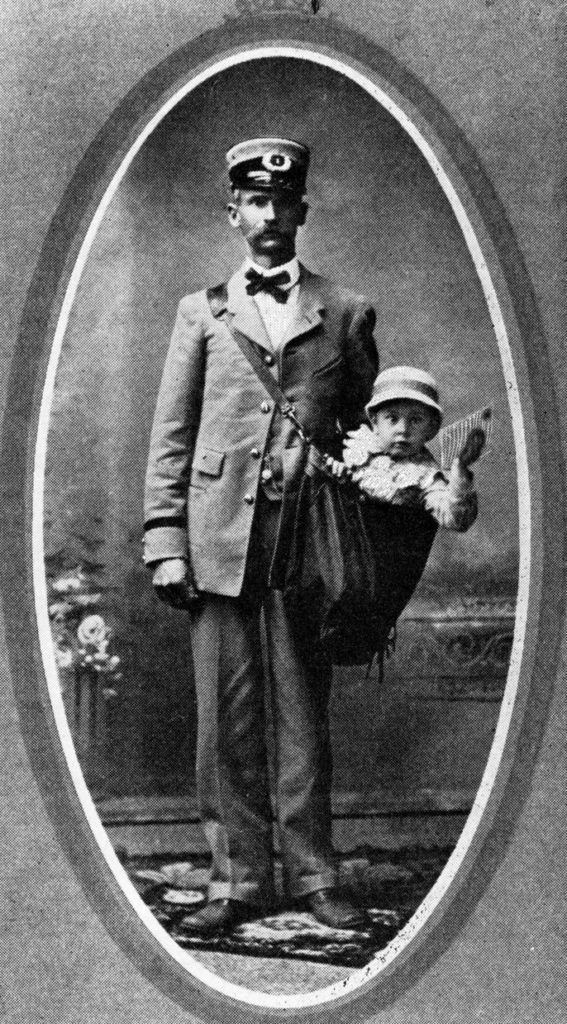 In the early years of Parcel Post service, before the U.S. Post Office implemented more specific regulations, people shipped all sorts of unusual things by mail, including coffins, eggs, dogs and, in a few cases, babies and small children.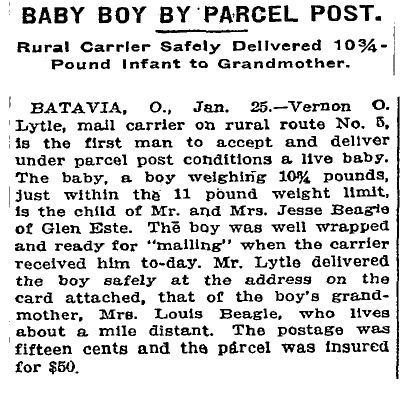 The first known case of a mailed baby was in 1913 when Mr. and Mrs. Jesse Beauge of Glen Este, Ohio, shipped their 10-pound infant son to his grandmother's home about a mile away, paying 15 cents in postage and springing for $50 in insurance. Later, in a similar story, a grandmother in Stratford, Oklahoma, sent a two-year old child to his aunt in Wellington, Kansas. As the New York Times reports: "The boy wore a tag about his neck showing it had cost 18 cents to send him through the mails. He was transported 25 miles by rural route before reaching the railroad. He rode with the mail clerks, shared his lunch with them and arrived here in good condition."
If your child weighed less than 50 lbs, you could simply affix stamps to his clothing and send him or her off with the postmaster.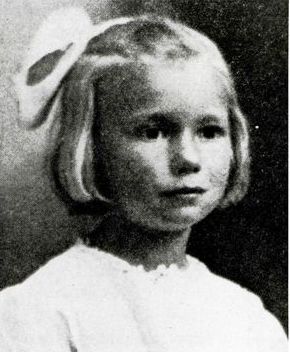 One of the most well-known stories of children being mailed is a story of Charlotte May Pierstorff. On February 19, 1914, an almost six years old girl, weighing in at 48 1/2 pounds was sent May from Grangeville to Lewiston, Idaho – a distance of about 73 miles. Charlotte May's parents decided that she should visit her grandparents but thought the train fare was too steep a price to pay so they put 53-cents in stamps on her and sent by mail. She was taken to her grandmother's house by Leonard Mochel, the mail clerk on duty.
Soon all postmasters in the US were informed that sending human beings through the mail became illegal. Mailing people, regardless of weight, was made a federal crime in 1920, but there were still some attemps of that.