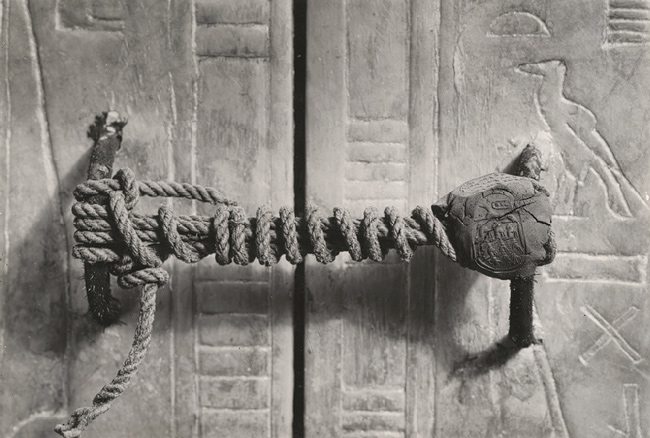 The King Tut tomb and its untouched seal are one of the most excellent archeologist's discoveries in history. On the morning of November 6, 1922, archaeologist Howard Carter sent a telegram to his colleague and boss, Lord Carnarvon. It said: "Finally, I made a surprising discovery in the Valley: a stunning tomb with intact seals; Now it awaits for your arrival. My congratulations". It's safe to say that these egyptologists were about to make the most magnificent historical discovery.
An unexpected discovery
The find was even more surprising because it was unexpected. By the fall of 1922, archaeologists had already lost hope of finding something new in the Valley of the Kings. And when archeologists say 'something new' they actually mean something very, very old). Excavation funding was running out, and they planned to scale back and leave the excavation early in the new year.
A mystery of King Tut tomb seal
A small piece of excavation area left uncleared. This area had the remaining of the huts of the XX dynasty period. This huts, course, could point to some unknown tomb, but there was little hope. Carter ordered the workers to level the shelters. The next day he decided to examine the excavation by himself. And immediately realized that they found something incredible.
He found a staircase under the destroyed huts. It was not just a tomb, but the tomb of the XVIII dynasty. Carter knew it for sure as the builders of the later dynasties made more gentle slopes.
But the best find was a seal of the tomb (later they understood that it belonged to King Tut). Prints on the seal were 3000 thousand years ago. The unbroken seals pointed the exiting fact. The tomb had not been plundered and that scientists were about to complete the most significant discovery in the history of archeology.