Miss Bobbed Hair 1925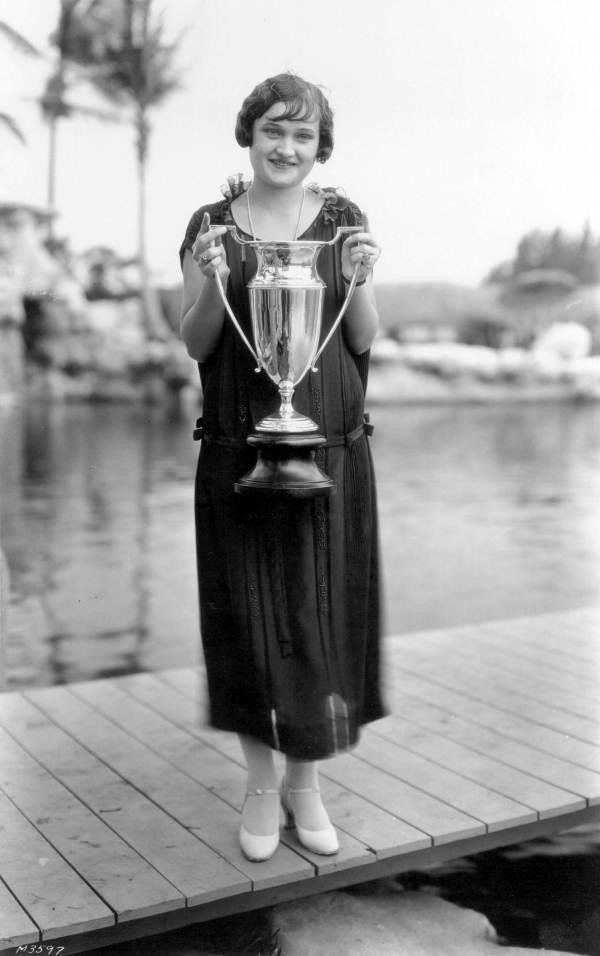 In "Roaring Twenties" women all over the United States cut their tresses for bobbed cuts and discarded corsets and conservative clothing for loose, boxy dresses with dropped waistlines. On February 27, 1925, Coral Gables in Florida decided even to hold a beauty contest "Miss Bobbed-Hair". The main factor women were judged on was their haircuts.
Miss Lovely Eyes, circa 1930s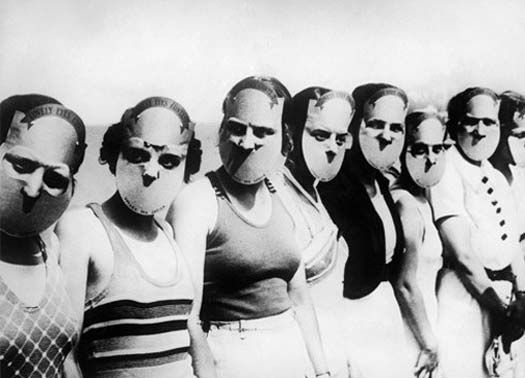 This 1930s pageant asked that contestants mask their entire faces in order that the one woman with the most seductive eyes might be selected.
Food industries have been holding beauty pageants for decades, and the winner's photos are hilarious.
Miss Idaho Potato 1935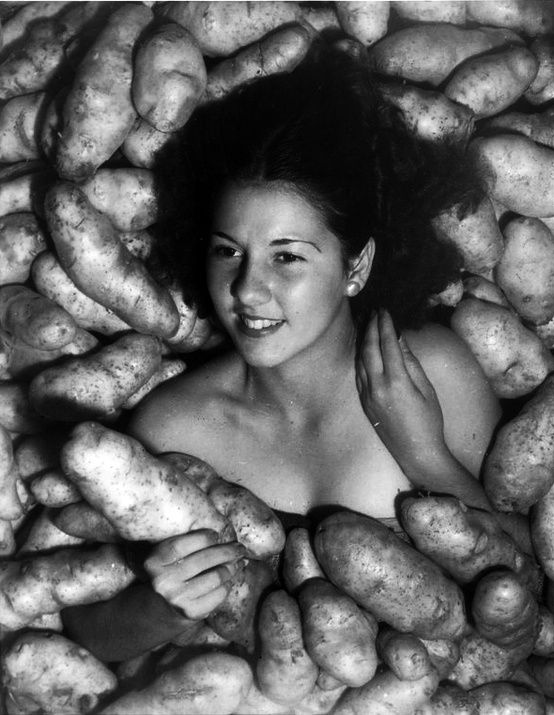 Pineapple Princess, 1939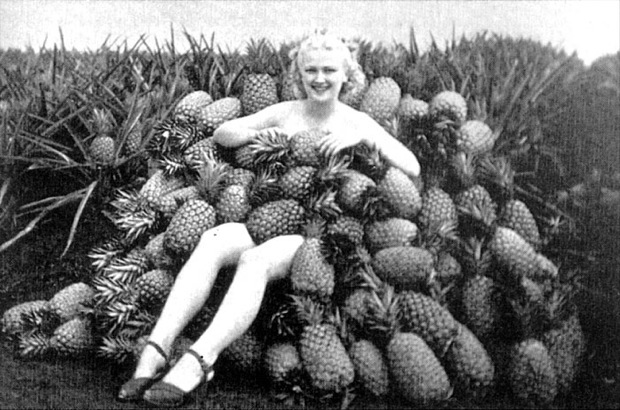 From the Hawaii State Archives
Orange Queen, 1930s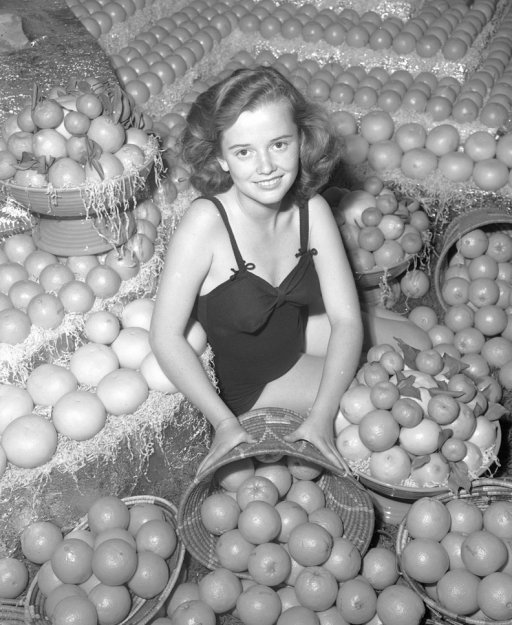 Miss Diaper Queen, 1947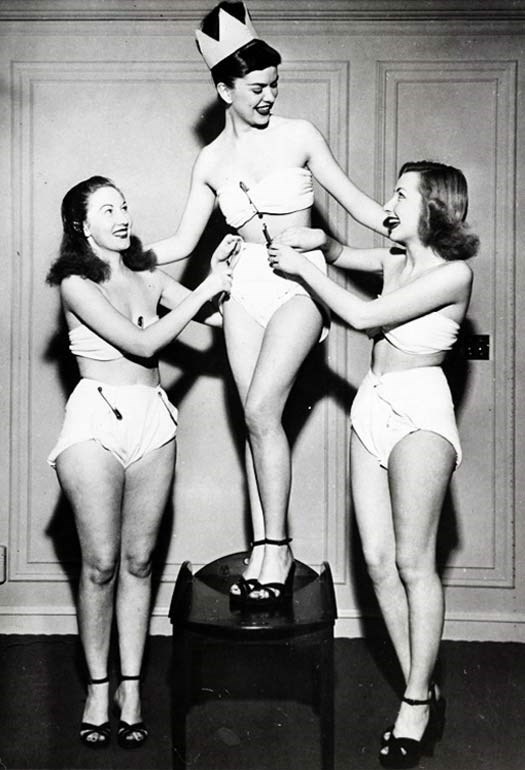 Such a strange contest was held at a Convention for the Diaper Service Institute of America in Chicago
Miss Frankfurter Queen, 1952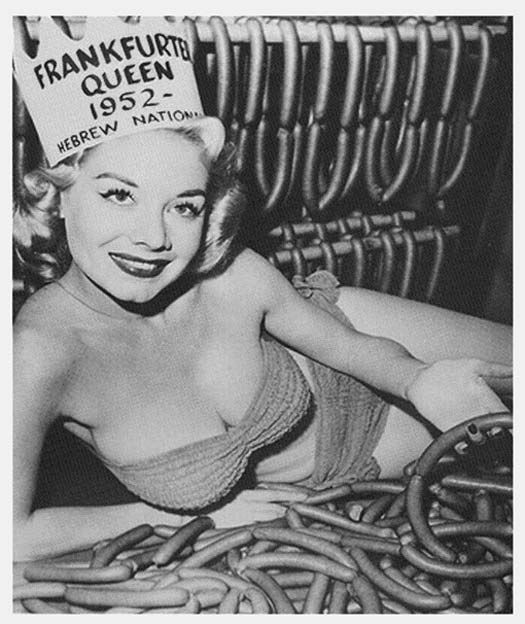 Miss Sausage Queen, 1955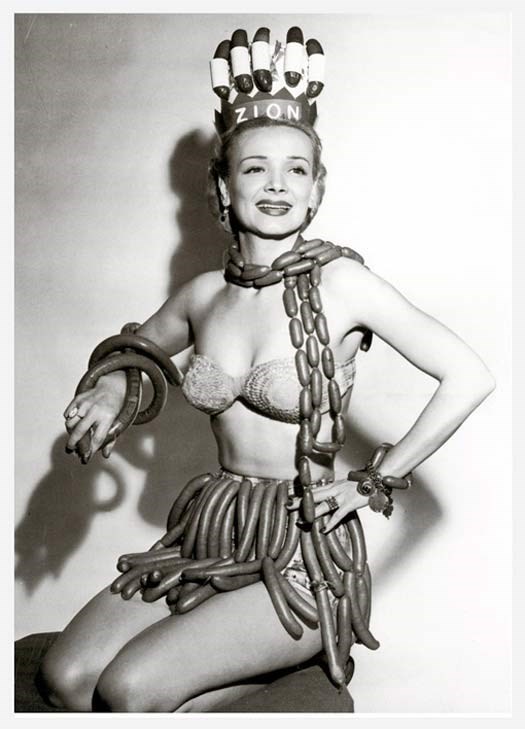 This beauty queen is in a Zion sausage crown because the competition was sponsored by the Zion Meat Company during National Hot Dog Week in 1955.
Miss Correct Posture, 1956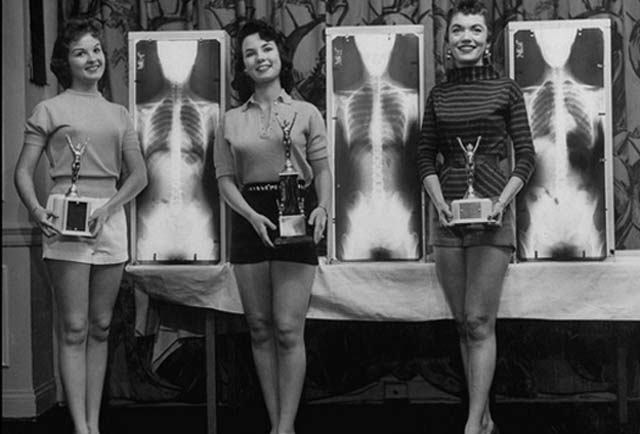 In 1950s and 1960, chiropractors around the United States held a series of rather unusual beauty pageants where contestants were judged and winners picked not only by their apparent beauty, but also their standing posture backed with X-rays of their spines. "Miss Correct Posture" was one of the few titles used in these chiropractic pageants.
International Posture Queen, 1957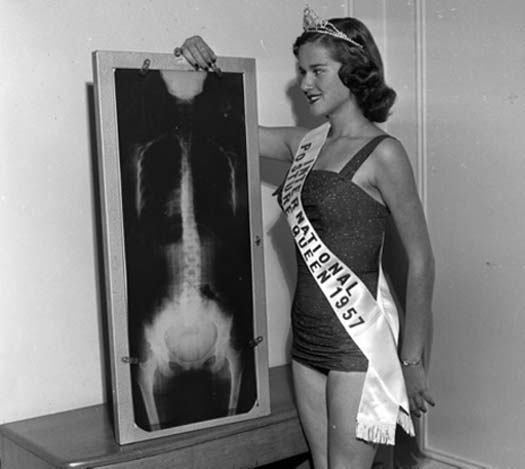 Miss National Catfish Queen, 1953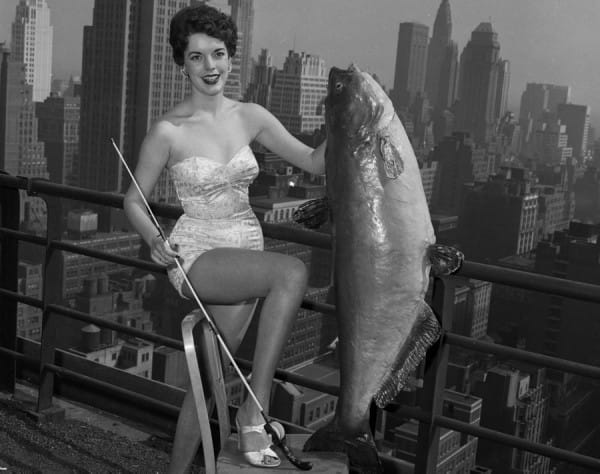 Pickwick Dam is located in Hardin County which is nationally known as the "Catfish Capital of the World." They host the National Catfish Derby each summer. The Catfish Queen contest took place during that Derby and 18 yars old girl – Gail Hooper won it. Here she was photographed holding a 56-pound catfish at the Hotel New Yorker.
Miss Magic Marker, 1954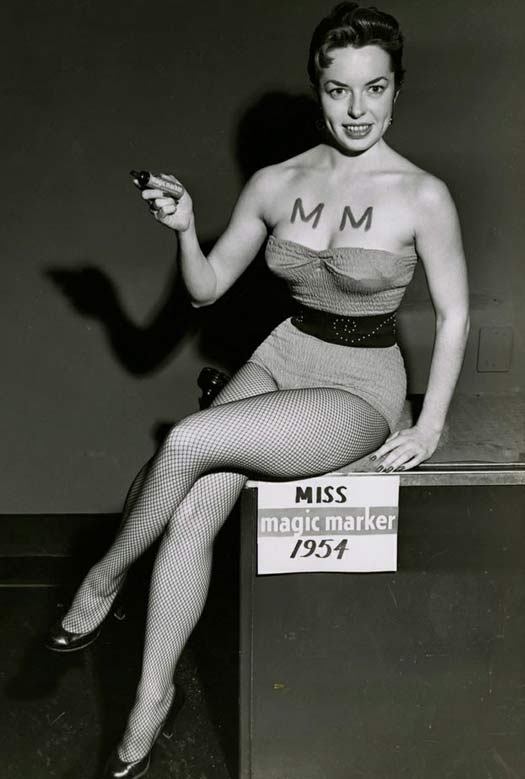 Miss Donut Week Queen, 1950s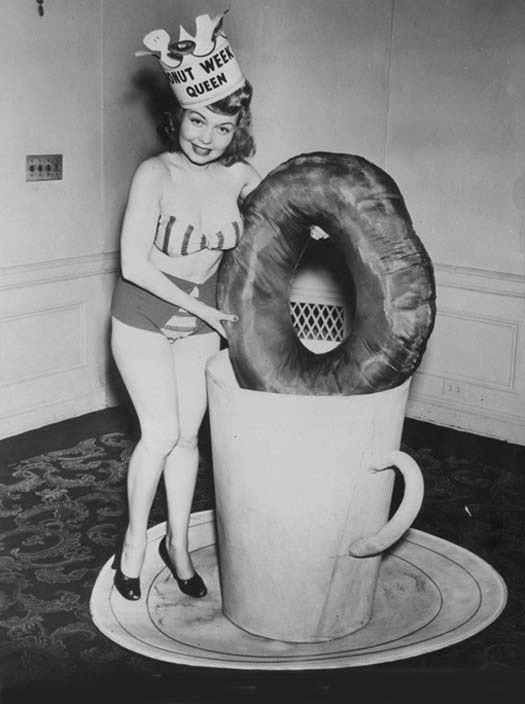 Donat beauty pageants were very popular in 1940s and 1950s and were held regulary in different states.
Donut Queen, 1948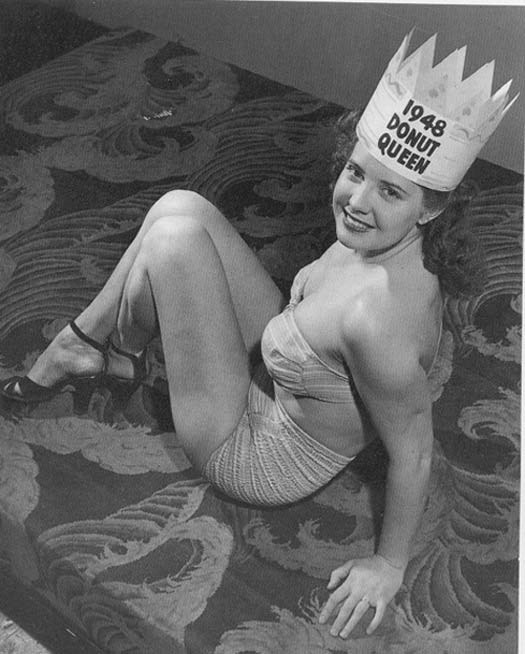 NYC Donut Queen, 1957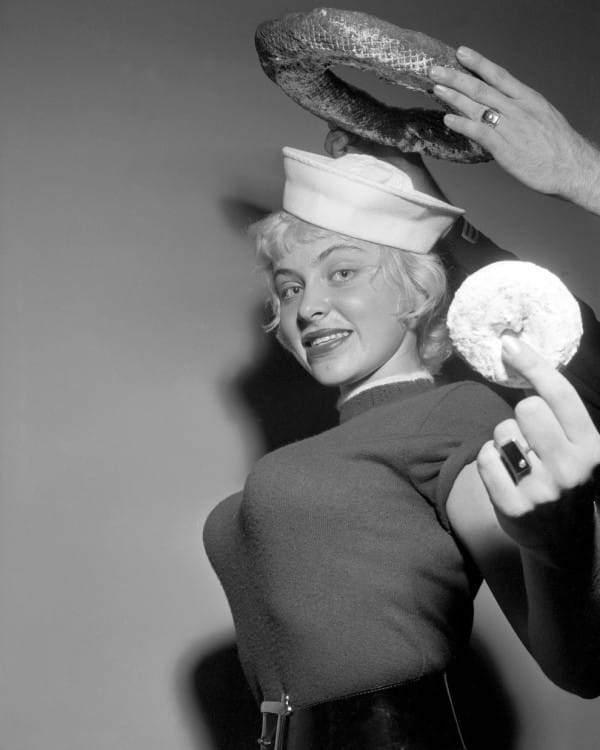 Miss Mink, 1960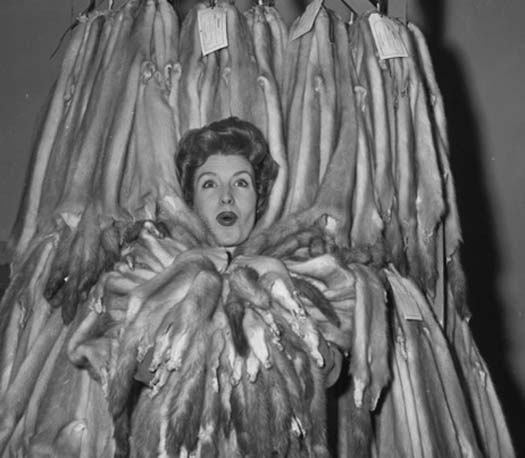 Miss Queen of Cuisine, 1964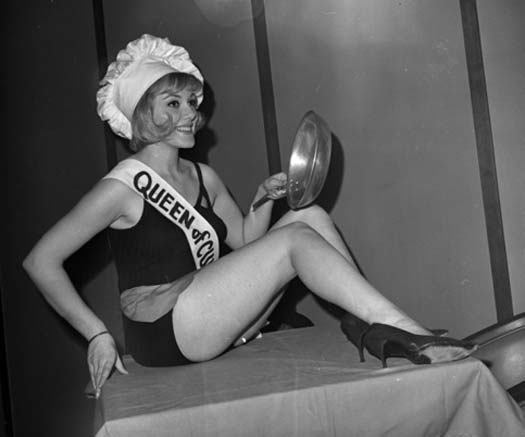 Miss Indoor Health Queen, 1967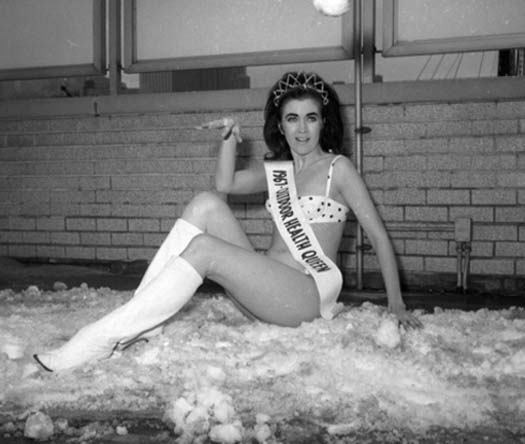 Miss Nebraska Stock Grower, 1968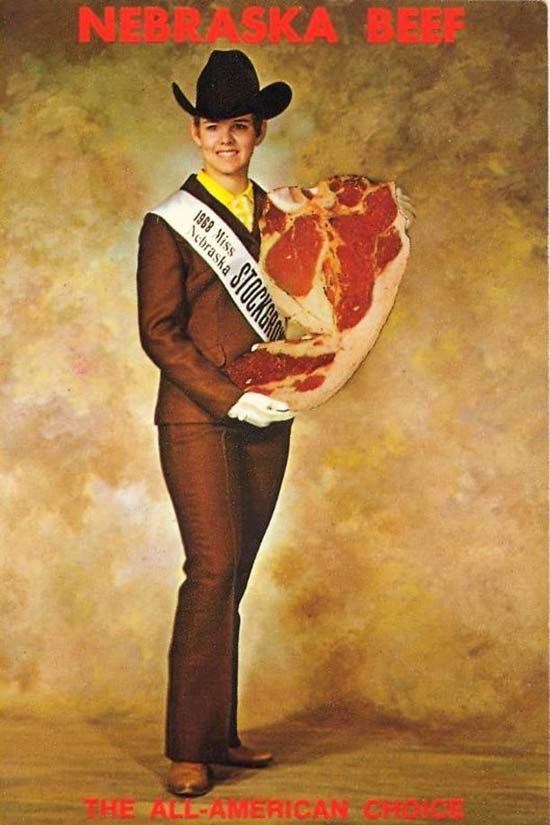 Miss Florida Seafood 1970