There are a lot of things we can not even imagine of buying nowadays. Here are some of them:
Mrs. Winslow's Soothing Syrup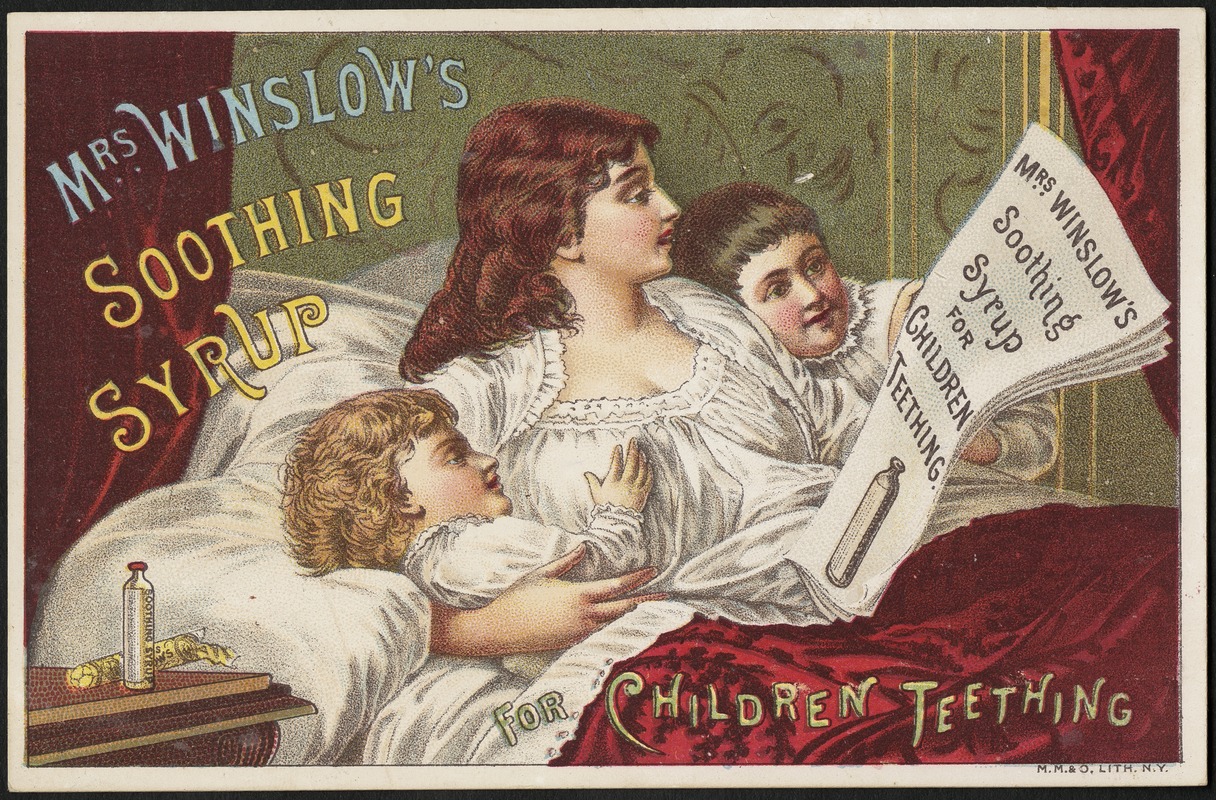 In 1844 a midwife from Maine, USA, Mrs. Charlotte N. Winslow, prepared a composition for children teething. It consisted of: Morphine Sulphate, sodium carbonate, spirits foeniculi, and aqua ammonia. She gave the recipe of these  miraculous medicine to her son-in-law and his partner, that were druggists in Maine. And they promoted manufactured and sold it under the name "Mrs. Winslow's Soothing Syrup". It was claimed that it was "likely to sooth any human or animal" and became extremely popular as a medicine for children teething. During the 19th century Opium was frequently used to relief pain in different situations but in 1911 the American Medical Association issued a publication where Winslow's Soothing Syrup was called a "Baby Killer". But the product was not withdrawn from sale until 1930.