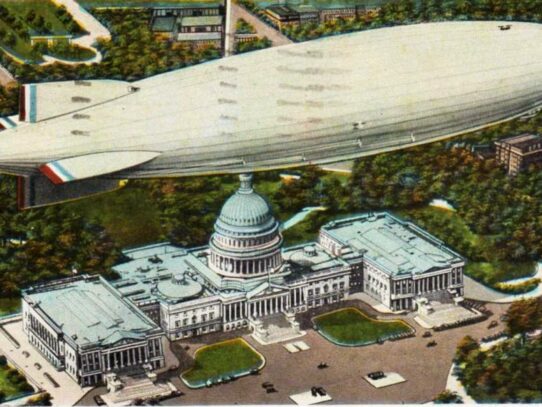 USS Akron was a helium-filled rigid airship of the U.S. Navy. It was designed to provide long-distance scouting in support of fleet operations. Construction of U.S.S. Akron began in November, 1929 at the newly completed Goodyear-Zeppelin Airdock in Akron, Ohio. The airship was christened by First Lady Lou Hoover, the wife of United States President…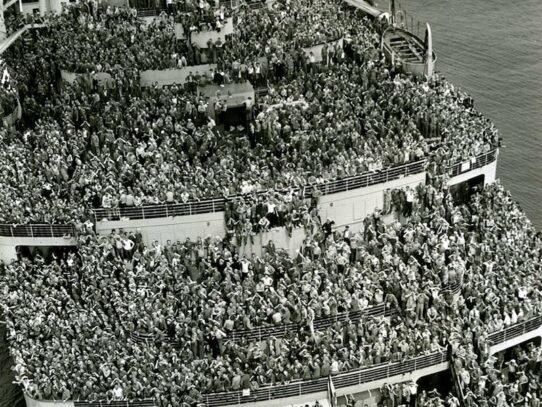 Crowded ships like this we see on a photo brought back troops for months after V-Day.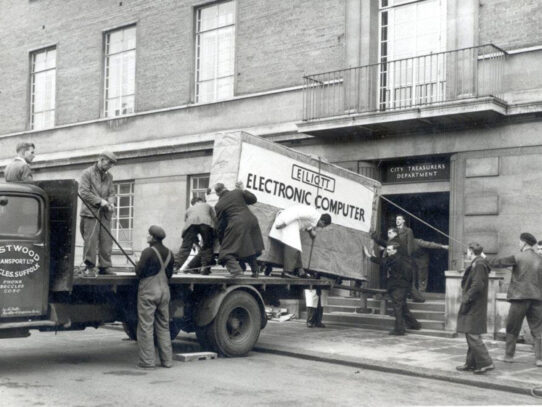 This photo was pictured in Norwich City, Norfolk, England in 1957.  And this is the Norwich City Council's first computer. The City Treasurer's Department were pioneers in the application of computer technology to the work of UK local authorities and businesses.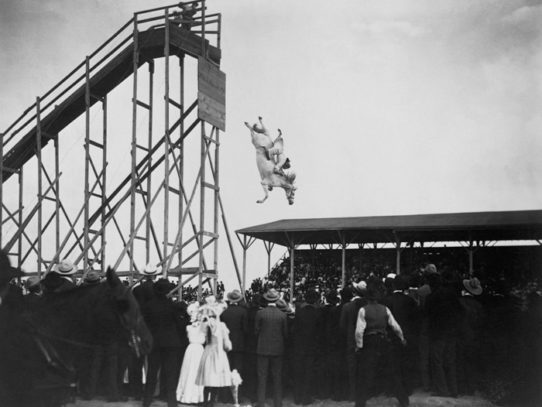 Eunice Padfield and her horse plunge from a platform into a pool of water. So called "diving horses" was a popular attraction at state fairs and carnivals in the 20th century.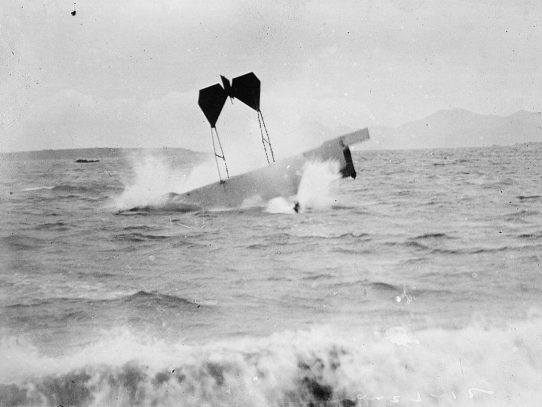 Hugh Armstrong Robinson was not hurt. He supported himself till help came. The pilot's seat was directly in the front of the machine, so he was thrown forward instead of being dragged beneath it. The aeroplane was partly wrecked, except the motor, which was not damaged.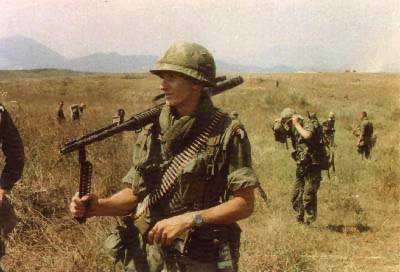 Timothy Robinson was inducted in the U.S. Army at the age of 21. In a year he stepped on a land mine. His body was recovered and buried in Sauk Centre, Minnesota. This is his last letter to his family: "Dear Mom, Dad, Ruth & Pat, I hope the Easter Bunny doesn't forget me this…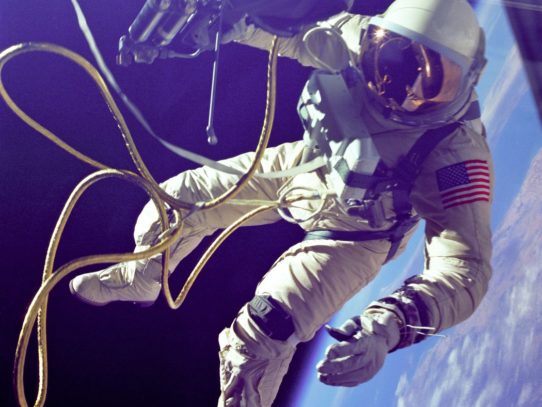 First American to step outside spacecraft and spend some time in the zero gravity of space was Edward White on June 3, 1965. In his right hand we can see a Hand Held Self Maneuvering Unit (HHSMU) a device which is used to move about the weightless environment of space. And the visor of his…